The list of best selling albums in Australia is based on Australian Recording Industry Association (ARIA) certifications.
According to ARIA the best-selling album of all time in Australia is Bat Out Of Hell by Meat Loaf with 1.750.000 copies sold. The best-selling album by australian artist is Whispering Jack by John Farnham with 1.680.000 copies sold. Swedish group ABBA's Gold is the best-selling compilation album and also the best-selling album released by the group with 1.260.000 copies. For all time, only 12 albums in Australia surpassed the 1 million mark, 4 of which were released in the 21st century: 21 by Adele, Innocent Eyes by Delta Goodman , + by Ed Sheeran and Michael Bublé's Christmas. Delta Goodman is the only australian artist in 21st century and only australian female singer ever with an album that has sold over a million copies.
Certification levels for albums in Australia
ARIA began awarding albums in the mid-70s. Until 1983, gold albums were awarded for 20,000 copies sold, and platinum albums for 50.000. In 1983, ARIA set new criteria: gold – 35.000 copies, and platinum – 70.000 copies. In 2015, ARIA introduced a new award – the diamond album for 500.000 copies sold.
List of best-selling albums in Australia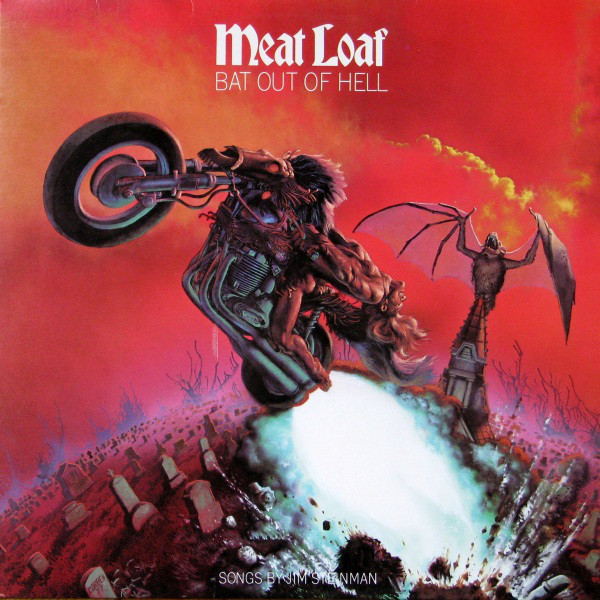 | | | | | | |
| --- | --- | --- | --- | --- | --- |
| № | Artist | Album | Certification/ source | Sales | Year release |
| 1 | MEAT LOAF | BAT OUT OF HELL | 25x Platinum | 1,750,000 | 1977 |
| 2 | JOHN FARNHAM | WHISPERING JACK | 24x Platinum / The Sydney Morning Herald | 1,730,000 | 1987 |
| 3 | SHANIA TWAIN | COME ON OVER | 18x Platinum | 1,260,000 | 1997 |
| 4 | ABBA | GOLD – GREATEST HITS | 17x Platinum + 1x Platinum | 1,260,000 | 1992 |
| 5 | DIRE STRAITS | BROTHERS IN ARMS | 17x Platinum / The Sydney Morning Herald | 1,240,000 | 1985 |
| 6 | ABBA | THE BEST OF ABBA | 22x Platinum / The Sydney Morning Herald | 1,210,000 | 1975 |
| 7 | ADELE | 21 | 17x Platinum | 1,190,000 | 2011 |
| 8 | MICHAEL JACKSON | THRILLER | 16x Platinum / The Sydney Morning Herald | 1,150,000 | 1982 |
| 9 | DELTA GOODREM | INNOCENT EYES | 15x Platinum / The Sydney Morning Herald | 1,120,000 | 2003 |
| 10 | QUEEN | GREATEST HITS I | 15x Platinum | 1,050,000 | 1981 |
| 11 | ALANIS MORISSETTE | JAGGED LITTLE PILL | 14x Platinum / The Sydney Morning Herald | 1,020,000 | 1995 |
| 12 | PINK FLOYD | DARK SIDE OF THE MOON | 14x Platinum / The Sydney Morning Herald | 1,020,000 | 1973 |
| 13 | SOUNDTRACK | GREASE | The Sydney Morning Herald | 1,010,000 | 1978 |
| 14 | ED SHEERAN | + | 2x Diamond | 1,000,000 | 2011 |
| 15 | MICHAEL BUBLÉ | CHRISTMAS | 2x Diamond | 1,000,000 | 2011 |
| 16 | EMINEM | THE EMINEM SHOW | 2x Diamond | 1,000,000 | 2002 |
| 17 | BRUCE SPRINGSTEEN | BORN IN THE U.S.A. | 14 x Platinum | 980,000 | 1984 |
| 18 | ABBA | ARRIVAL | 18x Platinum / The Sydney Morning Herald | 960,000 | 1976 |
| 19 | FLEETWOOD MAC | RUMOURS | 13x Platinum / The Sydney Morning Herald | 950,000 | 1977 |
| 20 | CROWDED HOUSE | RECURRING DREAM – THE VERY BEST OF | 13x Platinum / The Sydney Morning Herald | 940,000 | 1993 |
| 21 | CELINE DION | FALLING INTO YOU | 13x Platinum / The Sydney Morning Herald | 930,000 | 1996 |
| 22 | AC/DC | BACK IN BLACK | 12x Platinum / The Sydney Morning Herald | 920,000 | 1980 |
| 23 | METALLICA | METALLICA | 13x Platinum | 910,000 | 1991 |
| 24 | SAVAGE GARDEN | SAVAGE GARDEN | 12x Platinum / The Sydney Morning Herald | 890,000 | 1997 |
| 25 | MADONNA | THE IMMACULATE COLLECTION | 12x Platinum / The Sydney Morning Herald | 880,000 | 1990 |
| 26 | MARIAH CAREY | MUSIC BOX | 12x Platinum / The Sydney Morning Herald | 860,000 | 1993 |
| 27 | P!NK | FUNHOUSE | 12x Platinum / The Sydney Morning Herald | 850,000 | 2008 |
| 28 | EAGLES | THE VERY BEST OF THE EAGLES (1994) | 12x Platinum / The Sydney Morning Herald | 850,000 | 1994 |
| 29 | EMINEM | CURTAIN CALL: THE HITS | 12x Platinum | 840,000 | 2005 |
| 30 | BEE GEES | SATURDAY NIGHT FEVER (SOUNDTRACK) | 11x Platinum / The Sydney Morning Herald | 830,000 | 1977 |
| 31 | BON JOVI | CROSS ROAD | 11x Platinum / The Sydney Morning Herald | 810,000 | 1994 |
| 32 | NORAH JONES | COME AWAY WITH ME | 11x Platinum / The Sydney Morning Herald | 800,000 | 2002 |
| 33 | PINK FLOYD | THE WALL | 11x Platinum / The Sydney Morning Herald | 800,000 | 1979 |
| 34 | P!NK | I`M NOT DEAD | 11x Platinum / The Sydney Morning Herald | 790,000 | 2006 |
| 35 | SOUNDTRACK | DIRTY DANCING | 11x Platinum / The Sydney Morning Herald | 790,000 | 1987 |
| 36 | JOHN FARNHAM | AGE OF REASON | 8x Platinum / The Sydney Morning Herald | 780,000 | 1988 |
| 37 | SOUNDTRACK | FORREST GUMP | 11x Platinum | 770,000 | 1994 |
| 38 | BRYAN ADAMS | SO FAR SO GOOD | 11x Platinum | 770,000 | 1993 |
| 39 | NEIL DIAMOND | HOT AUGUST NIGHT | 14x Platinum / The Sydney Morning Herald | 760,000 | 1972 |
| 40 | SUSAN BOYLE | I DREAMED A DREAM | 10x Platinum / The Sydney Morning Herald | 750,000 | 2009 |
| 41 | THE BEATLES | 1 | 10x Platinum / The Sydney Morning Herald | 750,000 | 2000 |
| 42 | TINA ARENA | DON`T ASK | 10x Platinum / The Sydney Morning Herald | 730,000 | 1994 |
| 43 | LED ZEPPELIN | REMASTERS | 10x Platinum / The Sydney Morning Herald | 730,000 | 1990 |
| 44 | ICEHOUSE | MAN OF COLOURS | 7x Platinum / The Sydney Morning Herald | 730,000 | 1987 |
| 45 | JEFF WAYNE | THE WAR OF THE WORLDS | 10x Platinum / The Sydney Morning Herald | 730,000 | 1978 |
| 46 | MIKE OLDFIELD | TUBULAR BELLS | The Sydney Morning Herald | 730,000 | 1973 |
| 47 | MATCHBOX TWENTY | YOURSELF OR SOMEONE LIKE YOU | 10x Platinum / The Sydney Morning Herald | 710,000 | 1996 |
| 48 | ED SHEERAN | DIVIDE | 10 x Platinum | 700,000 | 2017 |
| 49 | ADELE | 25 | 10x Platinum | 700,000 | 2015 |
| 50 | P!NK | GREATEST HITS… SO FAR!!! | 10x Platinum | 700,000 | 2010 |
| 51 | KINGS OF LEON | ONLY BY THE NIGHT | 10x Platinum | 700,000 | 2008 |
| 52 | BRUCE SPRINGSTEEN | GREATEST HITS | 10x Platinum | 700,000 | 1995 |
| 53 | LIVE | THROWING COPPER | 10x Platinum | 700,000 | 1994 |
| 54 | COLD CHISEL | CHISEL | 9x Platinum + 1x Platinum | 700,000 | 1991 |
| 55 | JIMMY BARNES | SOUL DEEP | 10x Platinum | 700,000 | 1991 |
| 56 | MICHAEL JACKSON | DANGEROUS | 10x Platinum | 700,000 | 1991 |
| 57 | ABBA | ABBA | 14x Platinum | 700,000 | 1975 |
| 58 | THE CORRS | FORGIVEN, NOT FORGOTTEN | 9x Platinum / The Sydney Morning Herald | 680,000 | 1995 |
| 59 | FLEETWOOD MAC | GREATEST HITS | 9x Platinum / The Sydney Morning Herald | 680,000 | 1988 |
| 60 | JAMES BLUNT | BACK TO BEDLAM | 9x Platinum / The Sydney Morning Herald | 670,000 | 2004 |
| 61 | JET | GET BORN | 8x Platinum / The Sydney Morning Herald | 660,000 | 2003 |
| 62 | MISSY HIGGINS | THE SOUND OF WHITE | 9x Platinum / The Sydney Morning Herald | 660,000 | 2001 |
| 63 | ED SHEERAN | X | 9x Platinum | 630,000 | 2014 |
| 64 | TAYLOR SWIFT | 1989 | 9x Platinum | 630,000 | 2014 |
| 65 | P!NK | THE TRUTH ABOUT LOVE | 9x Platinum | 630,000 | 2012 |
| 66 | MICHAEL JACKSON | THE ESSENTIAL MICHAEL JACKSON | 9x Platinum | 630,000 | 2005 |
| 67 | GUNS N` ROSES | GREATEST HITS | 9x Platinum | 630,000 | 2004 |
| 68 | POWDERFINGER | ODYSSEY NUMBER FIVE | 8x Platinum + 1x Platinum | 630,000 | 2000 |
| 69 | CELINE DION | THE COLOUR OF MY LOVE | 9x Platinum | 630,000 | 1993 |
| 70 | BILLY JOEL | GREATEST HITS VOLUME I & VOLUME II | 9x Platinum | 630,000 | 1985 |
| 71 | EAGLES | HOTEL CALIFORNIA | 9x Platinum | 630,000 | 1976 |
| 72 | AC/DC | T.N.T. | 9x Platinum | 630,000 | 1975 |
| 73 | LED ZEPPELIN | LED ZEPPELIN IV | 9x Platinum | 630,000 | 1971 |
| 74 | BON JOVI | GREATEST HITS/ULTIMATE COLLECTION | 8x Platinum | 560,000 | 2010 |
| 75 | ROBBIE WILLIAMS | GREATEST HITS | 8x Platinum | 560,000 | 2004 |
| 76 | FLEETWOOD MAC | THE VERY BEST OF FLEETWOOD MAC | 8x Platinum | 560,000 | 2002 |
| 77 | CAT STEVENS | REMEMBER – THE ULTIMATE COLLECTION | 8x Platinum | 560,000 | 1999 |
| 78 | RED HOT CHILI PEPPERS | CALIFORNICATION | 8x Platinum | 560,000 | 1999 |
| 79 | SAVAGE GARDEN | AFFIRMATION | 8x Platinum | 560,000 | 1999 |
| 80 | U2 | THE BEST OF 1980 – 1990 | 8x Platinum | 560,000 | 1998 |
| 81 | MICHAEL JACKSON | HISTORY: PAST, PRESENT & FUTURE BOOK I | 8x Platinum | 560,000 | 1995 |
| 82 | OASIS | (WHAT`S THE STORY) MORNING GLORY? | 8x Platinum | 560,000 | 1995 |
| 83 | JEFF BUCKLEY | GRACE | 8x Platinum | 560,000 | 1994 |
| 84 | AC/DC | LIVE | 8x Platinum | 560,000 | 1992 |
| 85 | ERIC CLAPTON | UNPLUGGED | 8x Platinum | 560,000 | 1992 |
| 86 | QUEEN | GREATEST HITS II | 8x Platinum | 560,000 | 1991 |
| 87 | PAUL SIMON | GRACELAND | 8x Platinum | 560,000 | 1986 |
| 88 | EAGLES | THEIR GREATEST HITS 1971-1975 | 8x Platinum | 560,000 | 1976 |
| 89 | CAROLE KING | TAPESTRY | 8x Platinum | 560,000 | 1971 |
| 90 | TAYLOR SWIFT | FEARLESS | 7x Platinum | 490,000 | 2008 |
| 91 | KELLY CLARKSON | BREAKAWAY | 7x Platinum | 490,000 | 2004 |
| 92 | MICHAEL BUBLÉ | MICHAEL BUBLE | 7x Platinum | 490,000 | 2003 |
| 93 | PETE MURRAY | FEELER | 7x Platinum | 490,000 | 2003 |
| 94 | AVRIL LAVIGNE | LET GO | 7x Platinum | 490,000 | 2002 |
| 95 | COLDPLAY | A RUSH OF BLOOD TO THE HEAD | 7x Platinum | 490,000 | 2002 |
| 96 | ELVIS PRESLEY | ELV1S: 30 #1 HITS | 7x Platinum | 490,000 | 2002 |
| 97 | KASEY CHAMBERS | BARRICADES & BRICKWALLS | 7x Platinum | 490,000 | 2001 |
| 98 | KYLIE MINOGUE | FEVER | 7x Platinum | 490,000 | 2001 |
| 99 | GEORGE MICHAEL | LADIES & GENTLEMEN – THE BEST OF GEORGE MICHAEL | 7x Platinum | 490,000 | 1998 |
| 100 | ANDREA BOCELLI | ROMANZA | 7x Platinum | 490,000 | 1997 |
| 101 | CELINE DION | LET`S TALK ABOUT LOVE | 7x Platinum | 490,000 | 1997 |
| 102 | THE CRANBERRIES | NO NEED TO ARGUE | 7x Platinum | 490,000 | 1994 |
| 103 | NEIL DIAMOND | GREATEST HITS 1966-1992 | 7x Platinum | 490,000 | 1992 |
| 104 | PEARL JAM | TEN | 7x Platinum | 490,000 | 1991 |
| 105 | JOHN FARNHAM | CHAIN REACTION | 7x Platinum | 490,000 | 1990 |
| 106 | CREEDENCE CLEARWATER REVIVAL | 21ST ANNIVERSARY: THE ULTIMATE COLLECTION | 7x Platinum | 490,000 | 1989 |
| 107 | TRACY CHAPMAN | TRACY CHAPMAN | 7x Platinum | 490,000 | 1988 |
| 108 | U2 | RATTLE AND HUM | 7x Platinum | 490,000 | 1988 |
| 109 | GUNS N` ROSES | APPETITE FOR DESTRUCTION | 7x Platinum | 490,000 | 1987 |
| 110 | INXS | KICK | 7x Platinum | 490,000 | 1987 |
| 111 | JIMMY BARNES | FOR THE WORKING CLASS MAN | 7x Platinum | 490,000 | 1987 |
| 112 | MIDNIGHT OIL | DIESEL AND DUST | 7x Platinum | 490,000 | 1987 |
| 113 | MADONNA | LIKE A VIRGIN | 7x Platinum | 490,000 | 1984 |
| 114 | MIDNIGHT OIL | 10, 9, 8, 7, 6, 5, 4, 3 ,2 ,1 | 7x Platinum | 490,000 | 1982 |
| 115 | PINK FLOYD | WISH YOU WERE HERE | 7x Platinum | 490,000 | 1975 |
| 116 | NEIL YOUNG | HARVEST | 7x Platinum | 490,000 | 1972 |
| 117 | KATY PERRY | THE COMPLETE CONFECTION | 6x Platinum | 420,000 | 2012 |
| 118 | FOO FIGHTERS | GREATEST HITS | 6x Platinum | 420,000 | 2009 |
| 119 | LADY GAGA | THE FAME | 6x Platinum | 420,000 | 2008 |
| 120 | AMY WINEHOUSE | BACK TO BLACK | 6x Platinum | 420,000 | 2006 |
| 121 | JUSTIN TIMBERLAKE | FUTURESEX/LOVESOUNDS | 6x Platinum | 420,000 | 2006 |
| 122 | COLDPLAY | X&Y | 6x Platinum | 420,000 | 2005 |
| 123 | HUMAN NATURE | REACH OUT: THE MOTOWN RECORD | 6x Platinum | 420,000 | 2005 |
| 124 | THE BLACK EYED PEAS | MONKEY BUSINESS | 6x Platinum | 420,000 | 2005 |
| 125 | EMINEM | ENCORE | 6x Platinum | 420,000 | 2004 |
| 126 | GREEN DAY | AMERICAN IDIOT | 6x Platinum | 420,000 | 2004 |
| 127 | DIDO | LIFE FOR RENT | 6x Platinum | 420,000 | 2003 |
| 128 | EVANESCENCE | FALLEN | 6x Platinum | 420,000 | 2003 |
| 129 | GUY SEBASTIAN | JUST AS I AM | 6x Platinum | 420,000 | 2003 |
| 130 | MICHAEL JACKSON | NUMBER ONES | 6x Platinum | 420,000 | 2003 |
| 131 | POWDERFINGER | VULTURE STREET | 6x Platinum | 420,000 | 2003 |
| 132 | RED HOT CHILI PEPPERS | GREATEST HITS | 6x Platinum | 420,000 | 2003 |
| 133 | SO FRESH SERIES | SO FRESH: THE HITS OF SUMMER 2003 | 6x Platinum | 420,000 | 2003 |
| 134 | SHAKIRA | LAUNDRY SERVICE | 6x Platinum | 420,000 | 2001 |
| 135 | DIDO | NO ANGEL | 6x Platinum | 420,000 | 1999 |
| 136 | DIRE STRAITS | SULTANS OF SWING – THE VERY BEST OF | 6x Platinum | 420,000 | 1998 |
| 137 | PHIL COLLINS | HITS | 6x Platinum | 420,000 | 1998 |
| 138 | AQUA | AQUARIUM | 6x Platinum | 420,000 | 1997 |
| 139 | BACKSTREET BOYS | BACKSTREET`S BACK | 6x Platinum | 420,000 | 1997 |
| 140 | SPICE GIRLS | SPICEWORLD | 6x Platinum | 420,000 | 1997 |
| 141 | JIMMY BARNES | BARNES HITS ANTHOLOGY | 6x Platinum | 420,000 | 1996 |
| 142 | SPICE GIRLS | SPICE | 6x Platinum | 420,000 | 1996 |
| 143 | TONI CHILDS | THE VERY BEST OF TONI CHILDS | 6x Platinum | 420,000 | 1996 |
| 144 | JEWEL | PIECES OF YOU | 6x Platinum | 420,000 | 1995 |
| 145 | SILVERCHAIR | FROGSTOMP | 6x Platinum | 420,000 | 1995 |
| 146 | MARIAH CAREY | MERRY CHRISTMAS | 6x Platinum | 420,000 | 1994 |
| 147 | RED HOT CHILI PEPPERS | BLOOD SUGAR SEX MAGIK | 6x Platinum | 420,000 | 1991 |
| 148 | ELTON JOHN | THE VERY BEST OF ELTON JOHN | 6x Platinum | 420,000 | 1990 |
| 149 | JIMMY BARNES | TWO FIRES | 6x Platinum | 420,000 | 1990 |
| 150 | PHIL COLLINS | BUT SERIOUSLY | 6x Platinum | 420,000 | 1989 |
| 151 | ENYA | WATERMARK | 6x Platinum | 420,000 | 1988 |
| 152 | SOUNDTRACK | COCKTAIL | 6x Platinum | 420,000 | 1988 |
| 153 | MICHAEL JACKSON | BAD | 6x Platinum | 420,000 | 1987 |
| 154 | BON JOVI | SLIPPERY WHEN WET | 6x Platinum | 420,000 | 1986 |
| 155 | CROWDED HOUSE | CROWDED HOUSE | 6x Platinum | 420,000 | 1986 |
| 156 | THE DOORS | THE BEST OF THE DOORS (1985) | 6x Platinum | 420,000 | 1985 |
| 157 | INXS | THE SWING | 6x Platinum | 420,000 | 1984 |
| 158 | BARBRA STREISAND | MEMORIES | 6x Platinum | 420,000 | 1981 |
| 159 | BARBRA STREISAND | GUILTY | 6x Platinum | 420,000 | 1980 |
| 160 | COLD CHISEL | EAST | 6x Platinum | 420,000 | 1980 |
| 161 | THE BLUES BROTHERS | BLUES BROTHERS (SOUNDTRACK) | 6x Platinum | 420,000 | 1980 |
| 162 | RICHARD CLAYDERMAN | REVERIES / TRÄUMEREIEN | 6x Platinum | 420,000 | 1979 |
| 163 | AC/DC | DIRTY DEEDS DONE DIRT CHEAP | 6x Platinum | 420,000 | 1976 |
| 164 | ROD STEWART | A NIGHT ON THE TOWN | 6x Platinum | 420,000 | 1976 |
| 165 | AMERICA | HISTORY – AMERICA`S GREATEST HITS | 6x Platinum | 420,000 | 1975 |
| 166 | SAM SMITH | IN THE LONELY HOUR | 5x Platinum | 350,000 | 2014 |
| 167 | KATY PERRY | PRISM | 5x Platinum | 350,000 | 2013 |
| 168 | SOUNDTRACK | FROZEN | 5x Platinum | 350,000 | 2013 |
| 169 | TAYLOR SWIFT | RED | 5x Platinum | 350,000 | 2012 |
| 170 | ONE DIRECTION | UP ALL NIGHT | 5x Platinum | 350,000 | 2011 |
| 171 | MICHAEL BUBLÉ | CRAZY LOVE | 5x Platinum | 350,000 | 2009 |
| 172 | AC/DC | BLACK ICE | 5x Platinum | 350,000 | 2008 |
| 173 | MICHAEL BUBLÉ | CALL ME IRRESPONSIBLE | 5x Platinum | 350,000 | 2007 |
| 174 | SO FRESH SERIES | SO FRESH: THE HITS OF SUMMER 2007 PLUS THE BEST OF 2006 | 5x Platinum | 350,000 | 2006 |
| 175 | U2 | U218 SINGLES | 5x Platinum | 350,000 | 2006 |
| 176 | BERNARD FANNING | TEA AND SYMPATHY | 5x Platinum | 350,000 | 2005 |
| 177 | MICHAEL BUBLÉ | IT`S TIME | 5x Platinum | 350,000 | 2005 |
| 178 | PETE MURRAY | SEE THE SUN | 5x Platinum | 350,000 | 2005 |
| 179 | SO FRESH SERIES | SO FRESH: THE HITS OF SUMMER 2006 + THE BEST OF 2005 | 5x Platinum | 350,000 | 2005 |
| 180 | WOLFMOTHER | WOLFMOTHER | 5x Platinum | 350,000 | 2005 |
| 181 | DELTA GOODREM | MISTAKEN IDENTITY | 5x Platinum | 350,000 | 2004 |
| 182 | GWEN STEFANI | LOVE, ANGEL, MUSIC, BABY | 5x Platinum | 350,000 | 2004 |
| 183 | PEARL JAM | REARVIEWMIRROR: GREATEST HITS (1991-2003) | 5x Platinum | 350,000 | 2004 |
| 184 | SHANNON NOLL | THAT`S WHAT I`M TALKING ABOUT | 5x Platinum | 350,000 | 2004 |
| 185 | SO FRESH SERIES | SO FRESH: THE HITS OF SUMMER 2005 + THE BIGGEST HITS OF 2004 | 5x Platinum | 350,000 | 2004 |
| 186 | THE JOHN BUTLER TRIO | SUNRISE OVER SEA | 5x Platinum | 350,000 | 2004 |
| 187 | USHER | CONFESSIONS | 5x Platinum | 350,000 | 2004 |
| 188 | JOHN FARNHAM | ONE VOICE: THE GREATEST HITS | 5x Platinum | 350,000 | 2003 |
| 189 | MAROON 5 | SONGS ABOUT JANE | 5x Platinum | 350,000 | 2002 |
| 190 | MATCHBOX TWENTY | MORE THAN YOU THINK YOU ARE | 5x Platinum | 350,000 | 2002 |
| 191 | NIRVANA | NIRVANA | 5x Platinum | 350,000 | 2002 |
| 192 | RED HOT CHILI PEPPERS | BY THE WAY | 5x Platinum | 350,000 | 2002 |
| 193 | ROBBIE WILLIAMS | ESCAPOLOGY | 5x Platinum | 350,000 | 2002 |
| 194 | SO FRESH SERIES | SO FRESH: THE HITS OF SUMMER 2002 | 5x Platinum | 350,000 | 2002 |
| 195 | ENRIQUE IGLESIAS | ESCAPE | 5x Platinum | 350,000 | 2001 |
| 196 | FAITH HILL | THERE YOU`LL BE: THE BEST OF FAITH HILL | 5x Platinum | 350,000 | 2001 |
| 197 | SO FRESH SERIES | SO FRESH: THE HITS OF SPRING 2001 | 5x Platinum | 350,000 | 2001 |
| 198 | SOUNDTRACK | MOULIN ROUGE | 5x Platinum | 350,000 | 2001 |
| 199 | SYSTEM OF A DOWN | TOXICITY | 5x Platinum | 350,000 | 2001 |
| 200 | LIMP BIZKIT | CHOCOLATE STARFISH AND THE HOT DOG FLAVORED WATER | 5x Platinum | 350,000 | 2000 |
| 201 | LINKIN PARK | HYBRID THEORY | 5x Platinum | 350,000 | 2000 |
| 202 | U2 | ALL THAT YOU CAN`T LEAVE BEHIND | 5x Platinum | 350,000 | 2000 |
| 203 | CELINE DION | ALL THE WAY…A DECADE OF SONG | 5x Platinum | 350,000 | 1999 |
| 204 | JOHN FARNHAM & OLIVIA NEWTON-JOHN | HIGHLIGHTS FROM THE MAIN EVENT | 5x Platinum | 350,000 | 1998 |
| 205 | POWDERFINGER | INTERNATIONALIST | 5x Platinum | 350,000 | 1998 |
| 206 | SLIM DUSTY | THE VERY BEST OF SLIM DUSTY | 5x Platinum | 350,000 | 1998 |
| 207 | THE OFFSPRING | AMERICANA | 5x Platinum | 350,000 | 1998 |
| 208 | HANSON | THE MIDDLE OF NOWHERE | 5x Platinum | 350,000 | 1997 |
| 209 | MIDNIGHT OIL | 20000 WATT RSL THE MIDNIGHT OIL COLLECTION | 5x Platinum | 350,000 | 1997 |
| 210 | NATALIE IMBRUGLIA | LEFT OF THE MIDDLE | 5x Platinum | 350,000 | 1997 |
| 211 | SOUNDTRACK | TITANIC | 5x Platinum | 350,000 | 1997 |
| 212 | SOUNDTRACK | ROMEO & JULIET | 5x Platinum | 350,000 | 1996 |
| 213 | MARIAH CAREY | DAYDREAM | 5x Platinum | 350,000 | 1995 |
| 214 | GREEN DAY | DOOKIE | 5x Platinum | 350,000 | 1994 |
| 215 | NIRVANA | MTV UNPLUGGED IN NEW YORK | 5x Platinum | 350,000 | 1994 |
| 216 | RAGE AGAINST THE MACHINE | RAGE AGAINST THE MACHINE | 5x Platinum | 350,000 | 1992 |
| 217 | THE POLICE | GREATEST HITS | 5x Platinum | 350,000 | 1992 |
| 218 | WHITNEY HOUSTON | THE BODYGUARD (SOUNDTRACK) | 5x Platinum | 350,000 | 1992 |
| 219 | GUNS N` ROSES | USE YOUR ILLUSION II | 5x Platinum | 350,000 | 1991 |
| 220 | JOHN FARNHAM | FULL HOUSE | 5x Platinum | 350,000 | 1991 |
| 221 | NATALIE COLE | UNFORGETTABLE WITH LOVE | 5x Platinum | 350,000 | 1991 |
| 222 | NIRVANA | NEVERMIND | 5x Platinum | 350,000 | 1991 |
| 223 | THE COMMITMENTS | THE COMMITMENTS (SOUNDTRACK) | 5x Platinum | 350,000 | 1991 |
| 224 | U2 | ACHTUNG BABY | 5x Platinum | 350,000 | 1991 |
| 225 | AC/DC | THE RAZOR`S EDGE | 5x Platinum | 350,000 | 1990 |
| 226 | MARIAH CAREY | MARIAH CAREY | 5x Platinum | 350,000 | 1990 |
| 227 | MIDNIGHT OIL | BLUE SKY MINING | 5x Platinum | 350,000 | 1990 |
| 228 | THE THREE TENORS | CARRERAS DOMINGO PAVAROTTI IN CONCERT 1990 | 5x Platinum | 350,000 | 1990 |
| 229 | VAN MORRISON | THE BEST OF VAN MORRISON | 5x Platinum | 350,000 | 1990 |
| 230 | ROD STEWART | THE BEST OF ROD STEWART (1989) | 5x Platinum | 350,000 | 1989 |
| 231 | JIMMY BARNES | BARNESTORMING | 5x Platinum | 350,000 | 1988 |
| 232 | ANDREW LLOYD WEBBER | PHANTOM OF THE OPERA | 5x Platinum | 350,000 | 1987 |
| 233 | GEORGE MICHAEL | FAITH | 5x Platinum | 350,000 | 1987 |
| 234 | JIMMY BARNES | FREIGHT TRAIN HEART | 5x Platinum | 350,000 | 1987 |
| 235 | U2 | THE JOSHUA TREE | 5x Platinum | 350,000 | 1987 |
| 236 | AC/DC | WHO MADE WHO | 5x Platinum | 350,000 | 1986 |
| 237 | SOUNDTRACK | FOOTLOOSE | 5x Platinum | 350,000 | 1984 |
| 238 | AC/DC | FOR THOSE ABOUT TO ROCK (WE SALUTE YOU) | 5x Platinum | 350,000 | 1981 |
| 239 | ICEHOUSE | ICEHOUSE | 5x Platinum | 350,000 | 1980 |
| 240 | AC/DC | HIGHWAY TO HELL | 5x Platinum | 350,000 | 1979 |
| 241 | MICHAEL JACKSON | OFF THE WALL | 5x Platinum | 350,000 | 1979 |
| 242 | AC/DC | LET THERE BE ROCK | 5x Platinum | 350,000 | 1977 |
| 243 | LINDA RONSTADT | SIMPLE DREAMS | 5x Platinum | 350,000 | 1977 |
| 244 | AC/DC | HIGH VOLTAGE | 5x Platinum | 350,000 | 1976 |
| 245 | CREEDENCE CLEARWATER REVIVAL | CHRONICLE: 20 GREATEST HITS | 5x Platinum | 350,000 | 1976 |
| 246 | THE BEATLES | 1962 – 1966 | 5x Platinum | 350,000 | 1973 |
| 247 | THE BEATLES | 1967 – 1970 | 5x Platinum | 350,000 | 1973 |
Timeline of the best-selling albums in Australia*
* – According to ARIA certifications
| | | | | |
| --- | --- | --- | --- | --- |
| Date | Artist | Album | Certification | Sales |
| 1979 | ABBA | The Best of ABBA | 22 P | 1.100.000 |
| 1991 | Meat Loaf | Bat Out Of Hell | 16 P | 1.120.000 |
| 1993 | Meat Loaf | Bat Out Of Hell | 19 P | 1.330.000 |
| 2006 | John Farnham | Whispering Jack | 24 P | 1.680.000 |
| 2011 | Meat Loaf | Bat Out Of Hell | 24 P | 1.680.000 |
| 2014 | Meat Loaf | Bat Out Of Hell | 25 P | 1.750.000 |
See also. Best-selling albums by country: