The list of best selling albums in Mexico based on AMPROFON (Asociación Mexicana de Productores de Fonogramas y Videogramas) certifications. This list includes all albums certified since 1999 regardless of release date. The criteria for awarding gold, platinum and diamond albums have changed several times (see table below).
Accourdind to AMPROFON, the best selling album in Mexico is Michael Jackson's Thriller with a sales of 1.720.000 copies. The best selling album by a Mexican artist is Banda El Recodo Histórico… En Vivo by Banda El Recodo De Cruz Lizarraga which sold 1.450.000 copies.
1
Certification levels
2
List of best-selling albums in Canada
Certification levels
Certifications for albums released in Mexico depend upon their release date. Unlike other countries, gold, platinum and diamond awards can be issued together. For example, Ricky Martin's Unplugged was certified 1x Diamond + 2x Platinum + 1x Gold.
| | | | |
| --- | --- | --- | --- |
| Release date | Gold | Platinum | Diamond |
| Before 31.12.1998 | 100.000 | 250.000 | 1.000.000 |
| 1.01.1999 – 31.12.1999 | 75.000 | 150.000 | 1.000.000 |
| 1.01.2000 – 30.06.2003 | 75.000 | 150.000 | 500.000 |
| 1.07.2003 – 31.12.2007 | 50.000 | 100.000 | 500.000 |
| 1.01.2008 – 30.06.2009 | 40.000 | 80.000 | 400.000 |
| Since 1.07.2009 | 30.000 | 60.000 | 300.000 |
List of best selling albums in Mexico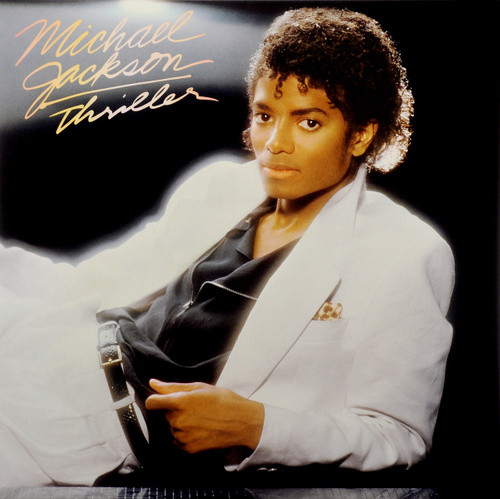 | | | | | |
| --- | --- | --- | --- | --- |
| RANK | ARTIST | ALBUM | AWARD | SALES |
| 1 | MICHAEL JACKSON | THRILLER | 1D + 2P + 1G & 1P + 1G | 1.720.000 |
| 2 | BANDA EL RECODO DE CRUZ LIZARRAGA | BANDA EL RECODO HISTÓRICO… EN VIVO | 3P + 7G | 1.450.000 |
| 3 | COLDPLAY | VIVA LA VIDA OR DEATH AND ALL HIS FRIENDS | 2D + 4P | 1.120.000 |
| 4 | ROBBIE WILLIAMS | INTENSIVE CARE | 2D | 1.000.000 |
| 5 | BANDA EL RECODO DE CRUZ LIZARRAGA | TENGO UNA ILUSIÓN | 2P + 5G | 1.000.000 |
| 6 | MARCO ANTONIO SOLIS | TROZOS DE MI ALMA | 1D | 1.000.000 |
| 7 | LUIS MIGUEL | MEXICO EN LA PIEL | 1D + 3P | 800.000 |
| 8 | YURIDIA | LA VOZ DE UN ANGEL | 1D + 3P | 800.000 |
| 9 | ALEJANDRO SANZ | MÁS | 3P | 750.000 |
| 10 | GLORIA ESTEFAN | MI TIERRA | 3P | 750.000 |
| 11 | MANA | SUENOS LIQUIDOS | 3P | 750.000 |
| 12 | LUIS MIGUEL | AMARTE ES UN PLACER | 5P | 750.000 |
| 13 | RICKY MARTIN | MTV UNPLUGGED | 1D + 2P + 1G | 750.000 |
| 14 | JUAN GABRIEL | LOS DUO | 2D + 2P | 720.000 |
| 15 | LOS TEMERARIOS | COMO TE RECUERDO | 2P + 2G | 700.000 |
| 16 | ZOE | MÚSICA DE FONDO MTV UNPLUGGED | 2D + 1P + 1G | 690.000 |
| 17 | BACKSTREET BOYS | MILLENNIUM | 4P + 1G | 675.000 |
| 18 | THALIA | PRIMERA FILA | 2D + 1G | 630.000 |
| 19 | JUAN GABRIEL | MIS 40 EN BELLAS ARTES | 2D | 600.000 |
| 20 | LOS ANGELES AZULES | CÓMO TE VOY A OLVIDAR | 2D | 600.000 |
| 21 | CAIFANES | EL NERVIO DEL VOLCÁN | 2P + 1G | 600.000 |
| 22 | EL SÍMBOLO | NO PARES | 2P + 1G | 600.000 |
| 23 | LOS TIGRES DEL NORTE | A TI MADRECITA | 2P + 1G | 600.000 |
| 24 | MICHAEL JACKSON | DANGEROUS | 2P + 1G | 600.000 |
| 25 | INTOCABLE | CONTIGO | 4P | 600.000 |
| 26 | LUIS MIGUEL | MIS ROMANCES | 4P | 600.000 |
| 27 | MANA | MTV UNPLUGGED | 4P | 600.000 |
| 28 | OV7 | CD00 | 4P | 600.000 |
| 29 | PAULINA RUBIO | PAULINA | 4P | 600.000 |
| 30 | RBD | REBELS | 1D + 1G | 550.000 |
| 31 | VICENTE FERNANDEZ | PARA SIEMPRE | 1D + 1G | 550.000 |
| 32 | LUIS MIGUEL | VIVO | 3P + 1G | 525.000 |
| 33 | CAIFANES | EL SILENCIO | 2P | 500.000 |
| 34 | JUAN GABRIEL | CELEBRANDO 25 AÑOS DE JUAN GABRIEL EN EL PALACIO DE BELLAS ARTES | 2P | 500.000 |
| 35 | SHAKIRA | DONDE ESTAN LOS LADRONES ? | 2P | 500.000 |
| 36 | CAMILA | DEJARTE DE AMAR | 1D + 3P | 480.000 |
| 37 | ENRIQUE IGLESIAS | SEX AND LOVE | 1D + 3P | 480.000 |
| 38 | ADELE | 21 | 1D + 2P + 1G | 450.000 |
| 39 | ALEJANDRO FERNÁNDEZ | MI VERDAD | 3P | 450.000 |
| 40 | LUIS MIGUEL | NAVIDADES LUIS MIGUEL | 4P + 1G | 450.000 |
| 41 | WHITNEY HOUSTON | THE BODYGUARD (SOUNDTRACK) | BBD 16-10-1993 | 450.000 |
| 42 | JUSTIN BIEBER | PURPOSE | 1D + 2P | 420.000 |
| 43 | ALEJANDRO FERNÁNDEZ | MÉXICO MADRID EN DIRECTO SIN ESCALAS | 4P | 400.000 |
| 44 | LUIS MIGUEL | 33 | 4P | 400.000 |
| 45 | MIGUEL BOSE | PAPITO | 4P | 400.000 |
| 46 | RBD | EMPEZAR DESDE CERO | 4P | 400.000 |
| 47 | SIN BANDERA | DE VIAJE | 4P | 400.000 |
| 48 | VALENTIN ELIZALDE | VENCEDOR | 4P | 400.000 |
| 49 | JULIETA VENEGAS | JULIETA VENEGAS MTV UNPLUGGED | 1D | 400.000 |
| 50 | LUIS MIGUEL | COMPLICES | 1D | 400.000 |
| 51 | VICENTE FERNANDEZ | PRIMERA FILA | 1D | 400.000 |
| 52 | BRITNEY SPEARS | …BABY ONE MORE TIME | 2P + 1G | 375.000 |
| 53 | JULIETA VENEGAS | SI | 2P + 1G | 375.000 |
| 54 | MANA | REVOLUCION DE AMOR | 2P + 1G | 375.000 |
| 55 | REYLI BARBA | REYLI EN LA LUNA | 2P + 1G | 375.000 |
| 56 | VARIOUS ARTISTS | AL RITMO DANCE 2000 | 2P + 1G | 375.000 |
| 57 | ALEJANDRO SANZ | EL ALMA AL AIRE | 5G | 375.000 |
| 58 | JUAN GABRIEL | LOS DUO 2 | 1D + 1P | 360.000 |
| 59 | ALEJANDRO FERNÁNDEZ | A CORAZÓN ABIERTO | 3P + 1G | 350.000 |
| 60 | RBD | NUESTRO AMOR | 3P + 1G | 350.000 |
| 61 | BACKSTREET BOYS | BACKSTREET'S BACK | 1P + 1G | 350.000 |
| 62 | CAIFANES | CAIFANES / MÁTENME PORQUE ME MUERO | 1P + 1G | 350.000 |
| 63 | ELVIS CRESPO | SUAVEMENTE | 1P + 1G | 350.000 |
| 64 | FRANCISCO CÉSPEDES | VIDA LOCA | 1P + 1G | 350.000 |
| 65 | GUNS N' ROSES | USE YOUR ILLUSION I | 1P + 1G | 350.000 |
| 66 | JUAN GABRIEL | JUAN GABRIEL CON LA BANDA EL RECODO!! | 1P + 1G | 350.000 |
| 67 | MICHAEL JACKSON | BAD | 1P + 1G | 350.000 |
| 68 | TARKAN | TARKAN | 1P + 1G | 350.000 |
| 69 | J BALVIN | ENERGIA | 1D + 1G | 330.000 |
| 70 | LOS TIGRES DEL NORTE | MTV UNPLUGGED LOS TIGRES DEL NORTE AND FRIENDS | 1D + 1G | 330.000 |
| 71 | ALEJANDRO FERNÁNDEZ | ORÍGENES | 2P | 300.000 |
| 72 | ALEJANDRO SANZ | MTV UNPLUGGED | 2P | 300.000 |
| 73 | ALEKS SYNTEK | 89-99 | 2P | 300.000 |
| 74 | ALEX UBAGO | ¿QUÉ PIDES TÚ? | 2P | 300.000 |
| 75 | BACKSTREET BOYS | BLACK & BLUE | 2P | 300.000 |
| 76 | BRITNEY SPEARS | OOPS!…I DID IT AGAIN | 2P | 300.000 |
| 77 | INTOCABLE | ES PARA TI | 2P | 300.000 |
| 78 | JAGUARES | BAJO EL AZUL DE TU MISTERIO | 2P | 300.000 |
| 79 | LA LEY | MTV UNPLUGGED | 2P | 300.000 |
| 80 | LA OREJA DE VAN GOGH | EL VIAJE DE COPPERPOT | 2P | 300.000 |
| 81 | LOS INVASORES DE NUEVO LEON | DE VIDA O MUERTE | 2P | 300.000 |
| 82 | LOS TEMERARIOS | EN LA MADRUGADA SE FUE | 2P | 300.000 |
| 83 | LUPILLO RIVERA | AHORA CON BANDA Y RANCHERAS DE BOTELLA | 2P | 300.000 |
| 84 | MARCO ANTONIO SOLIS | MAS DE MI ALMA | 2P | 300.000 |
| 85 | MIGUEL BOSE | LO MEJOR DE BOSÉ | 2P | 300.000 |
| 86 | NICHO HINOJOSA | …EN EL BAR | 2P | 300.000 |
| 87 | NICHO HINOJOSA | …EN EL BAR 2 | 2P | 300.000 |
| 88 | PAULINA RUBIO | PAULINA RUBIO | 2P | 300.000 |
| 89 | RICARDO ARJONA | SANTO PECADO | 2P | 300.000 |
| 90 | SANTANA | SUPERNATURAL | 2P | 300.000 |
| 91 | SHAKIRA | LAUNDRY SERVICE | 2P | 300.000 |
| 92 | VARIOUS ARTISTS | STARMIX | 2P | 300.000 |
| 93 | VICENTE FERNANDEZ | LA HISTORIO DE UN IDOLO, VOL. 1 | 2P | 300.000 |
| 94 | VICENTE FERNANDEZ | ENTRE EL AMOR Y YO | 3G | 300.000 |
| 95 | CAMILA | TODO CAMBIO | 3P | 300.000 |
| 96 | LUIS MIGUEL | GRANDES EXITOS | 3P | 300.000 |
| 97 | SHAKIRA | FIJACION ORAL VOLUMEN 1 | 3P | 300.000 |
| 98 | CRISTIAN CASTRO | VIVA EL PRÍNCIPE | 1D | 300.000 |
| 99 | MAROON 5 | V | 1D | 300.000 |
| 100 | ALEJANDRO FERNÁNDEZ | CONFIDENCIAS | 4P + 1G | 270.000 |
| 101 | FRANCO DE VITA | FRANCO DE VITA EN PRIMERA FILA | 4P + 1G | 270.000 |
| 102 | JENNI RIVERA | JOYAS PRESTADAS (POP) | 4P + 1G | 270.000 |
| 103 | KATY PERRY | PRISM | 4P + 1G | 270.000 |
| 104 | ALEJANDRO FERNÁNDEZ | VIENTO A FAVOR | 2P + 1G | 250.000 |
| 105 | BELINDA | BELINDA | 2P + 1G | 250.000 |
| 106 | EMMANUEL | RETRO EN VIVO | 2P + 1G | 250.000 |
| 107 | FRANCO DE VITA | STOP | 2P + 1G | 250.000 |
| 108 | SOUNDTRACK | HIGH SCHOOL MUSICAL | 2P + 1G | 250.000 |
| 109 | TIZIANO FERRO | 111 | 2P + 1G | 250.000 |
| 110 | VICENTE FERNÁNDEZ Y ALEJANDRO FERNÁNDEZ | VICENTE Y ALEJANDRO JUNTOS POR ULTIMA VEZ | 2P + 1G | 250.000 |
| 111 | YURIDIA | HABLA EL CORAZON | 2P + 1G | 250.000 |
| 112 | BACKSTREET BOYS | BACKSTREET BOYS | 1G | 250.000 |
| 113 | ABBA | GOLD – GREATEST HITS | 1P | 250.000 |
| 114 | CAIFANES | CAIFANES VOL. 2 | 1P | 250.000 |
| 115 | CHAYANNE | ATADO A TU AMOR | 1P | 250.000 |
| 116 | CONJUNTO PRIMAVERA | NECESITO DECIRTE | 1P | 250.000 |
| 117 | ENRIQUE IGLESIAS | COSAS DEL AMOR | 1P | 250.000 |
| 118 | GRUPO LIMITE | DE CORAZÓN A CORAZÓN | 1P | 250.000 |
| 119 | GUNS N' ROSES | USE YOUR ILLUSION II | 1P | 250.000 |
| 120 | INTOCABLE | IV | 1P | 250.000 |
| 121 | JULIO PRECIADO Y SU BANDA PERLA DEL PACÍFICO | TÚ YA LO CONOCES | 1P | 250.000 |
| 122 | LOS INVASORES DE NUEVO LEON | VUELVO CONTIGO | 1P | 250.000 |
| 123 | MIJARES | EL PRIVILEGIO DE AMAR | 1P | 250.000 |
| 124 | SOUNDTRACK | HIGH SCHOOL MUSICAL 3: SENIOR YEAR | 3P | 240.000 |
| 125 | ALEJANDRO FERNÁNDEZ | CONFIDENCIAS REALES | 4P | 240.000 |
| 126 | EMMANUEL | ACÚSTICO EN VIVO | 4P | 240.000 |
| 127 | HA*ASH | PRIMERA FILA: HECHO REALIDAD | 4P | 240.000 |
| 128 | LUIS MIGUEL | LUIS MIGUEL | 4P | 240.000 |
| 129 | ONE DIRECTION | TAKE ME HOME | 4P | 240.000 |
| 130 | ONE DIRECTION | UP ALL NIGHT | 4P | 240.000 |
| 131 | SASHA, BENNY Y ERIK | PRIMERA FILA | 4P | 240.000 |
| 132 | ALEJANDRO FERNÁNDEZ | ENTRE TUS BRAZOS | 1P + 1G | 225.000 |
| 133 | ALEJANDRO FERNÁNDEZ | UN CANTO EN MÉXICO | 1P + 1G | 225.000 |
| 134 | EVANESCENCE | FALLEN | 1P + 1G | 225.000 |
| 135 | HA*ASH | HA*ASH | 1P + 1G | 225.000 |
| 136 | JUANES | UN DIA NORMAL | 1P + 1G | 225.000 |
| 137 | LA OREJA DE VAN GOGH | LO QUE TE CONTE MIENTRAS TE HACIAS LA DORMIDA | 1P + 1G | 225.000 |
| 138 | LIMP BIZKIT | CHOCOLATE STARFISH AND THE HOT DOG FLAVORED WATER | 1P + 1G | 225.000 |
| 139 | LOU BEGA | A LITTLE BIT OF MAMBO | 1P + 1G | 225.000 |
| 140 | MAROON 5 | SONGS ABOUT JANE | 1P + 1G | 225.000 |
| 141 | MYRIAM | MI HISTORIA EN LA ACADEMIA | 1P + 1G | 225.000 |
| 142 | PEDRO FERNANDEZ | YO NO FUI | 1P + 1G | 225.000 |
| 143 | RICKY MARTIN | RICKY MARTIN | 1P + 1G | 225.000 |
| 144 | RICKY MARTIN | SOUND LOADED | 1P + 1G | 225.000 |
| 145 | SAVAGE GARDEN | AFFIRMATION | 1P + 1G | 225.000 |
| 146 | SHAKIRA | GRANDES EXITOS | 1P + 1G | 225.000 |
| 147 | TIMBIRICHE | TIMBIRICHE EL CONCIERTO | 1P + 1G | 225.000 |
| 148 | VARIOUS ARTISTS | AL RITMO DANCE VOL. 3 | 1P + 1G | 225.000 |
| 149 | VARIOUS ARTISTS | ROCK EN TU IDIOMA DIEZ AÑOS VOL. III | 1P + 1G | 225.000 |
| 150 | ALEJANDRO FERNÁNDEZ | LO ESENCIAL DE ALEJANDRO FERNÁNDEZ | 3P + 1G | 210.000 |
| 151 | JOSÉ MARÍA NAPOLEÓN | VIVE | 3P + 1G | 210.000 |
| 152 | MON LAFERTE | LA TRENZA | 3P + 1G | 210.000 |
| 153 | MON LAFERTE | MON LAFERTE VOL 1 | 3P + 1G | 210.000 |
| 154 | PESADO | DESDE LA CANTINA VOL. I | 3P + 1G | 210.000 |
| 155 | SOUNDTRACK | COCO | 3P + 1G | 210.000 |
| 156 | TAYLOR SWIFT | 1989 | 3P + 1G | 210.000 |
| 157 | THALIA | HABITAME SIEMPRE | 3P + 1G | 210.000 |
| 158 | YURIDIA | PARA MÍ | 3P + 1G | 210.000 |
| 159 | CHARLIE ZAA | UN SEGUNDO SENTIMIENTO | 2G | 200.000 |
| 160 | CHER | BELIEVE | 2G | 200.000 |
| 161 | EDITH MÁRQUEZ | FRENTE A TI | 2G | 200.000 |
| 162 | ERA | ERA | 2G | 200.000 |
| 163 | FEY | EL COLOR DE LOS SUEÑOS | 2G | 200.000 |
| 164 | INTOCABLE | INTOCABLE | 2G | 200.000 |
| 165 | INTOCABLE | LLÉVAME CONTIGO | 2G | 200.000 |
| 166 | KABAH | ESPERANTO | 2G | 200.000 |
| 167 | MOENIA | MOENIA | 2G | 200.000 |
| 168 | NIRVANA | NEVERMIND | 2G | 200.000 |
| 169 | ONDA VASELINA | VUELA MÁS ALTO | 2G | 200.000 |
| 170 | PABLO MILANES | VENGO NACIENDO | 2G | 200.000 |
| 171 | PEDRO FERNANDEZ | AVENTURERO | 2G | 200.000 |
| 172 | REENCUENTRO | 15 AÑOS DESPUÉS | 2G | 200.000 |
| 173 | RICARDO ARJONA | RICARDO ARJONA EN VIVO | 2G | 200.000 |
| 174 | SENTIDOS OPUESTOS | VIVIENDO DEL FUTURO | 2G | 200.000 |
| 175 | THALIA | EN EXTASIS | 2G | 200.000 |
| 176 | VARIOUS ARTISTS | ROMÁNTICOS INOLVIDABLES | 2G | 200.000 |
| 177 | A.B. QUINTANILLA III Y LOS KUMBIA KINGS | FUEGO | 2P | 200.000 |
| 178 | ALEJANDRO FERNÁNDEZ | ALEJANDRO FERNÁNDEZ 15 AÑOS DE ÉXITOS | 2P | 200.000 |
| 179 | ALEJANDRO SANZ | NO ES LO MISMO | 2P | 200.000 |
| 180 | BELANOVA | DULCE BEAT | 2P | 200.000 |
| 181 | IL DIVO | IL DIVO | 2P | 200.000 |
| 182 | INTOCABLE | INTIMAMENTE | 2P | 200.000 |
| 183 | INTOCABLE | X DIEZ | 2P | 200.000 |
| 184 | JUANES | MI SANGRE | 2P | 200.000 |
| 185 | LA QUINTA ESTACION | FLORES DE ALQUILER | 2P | 200.000 |
| 186 | MANA | AMAR ES COMBATIR | 2P | 200.000 |
| 187 | MODERATTO | DETECTOR DE METAL | 2P | 200.000 |
| 188 | NIGGA | TE QUIERO | 2P | 200.000 |
| 189 | RICARDO ARJONA | ADENTRO | 2P | 200.000 |
| 190 | ROBBIE WILLIAMS | GREATEST HITS | 2P | 200.000 |
| 191 | VALENTIN ELIZALDE | EN VIVO VOL. II | 2P | 200.000 |
| 192 | VALENTIN ELIZALDE | LOBO DOMESTICADO | 2P | 200.000 |
| 193 | YAHIR | NO TE APARTES DE MÍ | 2P | 200.000 |
| 194 | YAHIR | YAHIR – YAHIR EN MIS PROPIAS PALABRAS MI CAMINO AL ÉXITO | 2P | 200.000 |
| 195 | ARIANA GRANDE | DANGEROUS WOMAN | 3P | 180.000 |
| 196 | ARIANA GRANDE | MY EVERYTHING | 3P | 180.000 |
| 197 | BANDA LOS RECODITOS | SUEÑO XXX | 3P | 180.000 |
| 198 | CALVIN HARRIS | MOTION | 3P | 180.000 |
| 199 | J BALVIN | LA FAMILIA | 3P | 180.000 |
| 200 | JENNI RIVERA | JOYAS PRESTADAS (BANDA) | 3P | 180.000 |
| 201 | JESSE & JOY | CON QUIEN SE QUEDA EL PERRO | 3P | 180.000 |
| 202 | JUSTIN BIEBER | BELIEVE | 3P | 180.000 |
| 203 | LA ARROLLADORA BANDA EL LIMON | OJOS EN BLANCO | 3P | 180.000 |
| 204 | LEÓN LARREGUI | SOLSTIS | 3P | 180.000 |
| 205 | LUIS MIGUEL | MÉXICO POR SIEMPRE | 3P | 180.000 |
| 206 | MALUMA | PRETTY BOY, DIRTY BOY | 3P | 180.000 |
| 207 | METALLICA | HARDWIRED…TO SELF-DESTRUCT | 3P | 180.000 |
| 208 | NATALIA LAFOURCADE | HASTA LA RAÍZ | 3P | 180.000 |
| 209 | ONE DIRECTION | MIDNIGHT MEMORIES | 3P | 180.000 |
| 210 | PISO 21 | UBUNTU | 3P | 180.000 |
| 211 | ALEJANDRO FERNÁNDEZ | DE NOCHE, CLÁSICOS A MI MANERA | 2P | 160.000 |
| 212 | MARÍA JOSÉ | AMANTE DE LO AJENO | 2P | 160.000 |
| 213 | VARIOUS ARTISTS | ATRÉVETE A SOÑAR | 2P | 160.000 |
| 214 | ADELE | LIVE AT THE ROYAL ALBERT HALL | 2P + 1G | 150.000 |
| 215 | ALEJANDRO FERNÁNDEZ | DOS MUNDOS -EVOLUCIÓN- | 2P + 1G | 150.000 |
| 216 | ALEJANDRO FERNÁNDEZ | ROMPIENDO FRONTERAS | 2P + 1G | 150.000 |
| 217 | BRUNO MARS | UNORTHODOX JUKEBOX | 2P + 1G | 150.000 |
| 218 | CARTEL DE SANTA | GOLPE AVISA | 2P + 1G | 150.000 |
| 219 | CHRISTIAN NODAL | ME DEJE LLEVAR | 2P + 1G | 150.000 |
| 220 | DJ SNAKE | ENCORE | 2P + 1G | 150.000 |
| 221 | GRUPO CAÑAVERAL / LOS ANGELES AZULES | JUNTOS POR LA CUMBIA | 2P + 1G | 150.000 |
| 222 | JENNI RIVERA | LA MISMA GRAN SENORA | 2P + 1G | 150.000 |
| 223 | KALIMBA | AMAR Y QUERER (HOMENAJE A LAS GRANDES CANCIONES) | 2P + 1G | 150.000 |
| 224 | KAROL G | OCEAN | 2P + 1G | 150.000 |
| 225 | LA SONORA SANTANERA | GRANDES ÉXITOS DE LAS SONORAS CON LA MÁS GRANDE | 2P + 1G | 150.000 |
| 226 | LA SONORA SANTANERA | LA SONORA SANTANERA EN SU 60 ANIVERSARIO | 2P + 1G | 150.000 |
| 227 | MAROON 5 | OVEREXPOSED | 2P + 1G | 150.000 |
| 228 | MORAT | BALAS PERDIDAS | 2P + 1G | 150.000 |
| 229 | MORAT | SOBRE EL AMOR Y SUS EFECTOS SECUNDARIOS | 2P + 1G | 150.000 |
| 230 | NICKY JAM | FENIX | 2P + 1G | 150.000 |
| 231 | SELENA GOMEZ | REVIVAL | 2P + 1G | 150.000 |
| 232 | SHAWN MENDES | ILLUMINATE | 2P + 1G | 150.000 |
| 233 | SHAWN MENDES | SHAWN MENDES | 2P + 1G | 150.000 |
| 234 | ZOE | PROGRAMATÓN | 2P + 1G | 150.000 |
| 235 | A.B. QUINTANILLA III Y LOS KUMBIA KINGS | AMOR, FAMILIA Y RESPECTO | 1P | 150.000 |
| 236 | ALEJANDRO FERNÁNDEZ | NIÑA AMADA MÍA | 1P | 150.000 |
| 237 | ALICIA VILLARREAL | SOY LO PROHIBIDO | 1P | 150.000 |
| 238 | AZUL AZUL | EL SAPO | 1P | 150.000 |
| 239 | BANDA EL RECODO DE CRUZ LIZARRAGA | LO MEJOR DE MI VIDA | 1P | 150.000 |
| 240 | BON JOVI | CRUSH | 1P | 150.000 |
| 241 | BRITNEY SPEARS | IN THE ZONE | 1P | 150.000 |
| 242 | CELSO PIÑA Y SU RONDA BOGOTA | BARRIO BRAVO | 1P | 150.000 |
| 243 | CHAYANNE | GRANDES EXITOS | 1P | 150.000 |
| 244 | CHAYANNE | SIMPLEMENTE | 1P | 150.000 |
| 245 | CHRISTINA AGUILERA | CHRISTINA AGUILERA | 1P | 150.000 |
| 246 | COLDPLAY | A RUSH OF BLOOD TO THE HEAD | 1P | 150.000 |
| 247 | CÓMPLICES AL RESCATE | CÓMPLICES AL RESCATE: MARIANA | 1P | 150.000 |
| 248 | CÓMPLICES AL RESCATE | SILVANA, CÓMPLICES AL RESCATE | 1P | 150.000 |
| 249 | CRISTIAN CASTRO | AMAR ES | 1P | 150.000 |
| 250 | CRISTIAN CASTRO | AZUL | 1P | 150.000 |
| 251 | CRISTIAN CASTRO | MI VIDA SIN TU AMOR | 1P | 150.000 |
| 252 | DIDO | NO ANGEL | 1P | 150.000 |
| 253 | EL GRAN SILENCIO | CHUNTAROS RADIO PODER | 1P | 150.000 |
| 254 | ELEFANTE | EL QUE BUSCA ENCUENTRA | 1P | 150.000 |
| 255 | EMINEM | THE MARSHALL MATHERS LP | 1P | 150.000 |
| 256 | EROS RAMAZZOTTI | STILELIBERO / ESTILO LIBRE | 1P | 150.000 |
| 257 | FLANS | HADAS | 1P | 150.000 |
| 258 | GRUPO LIMITE | EN CONCIERTO | 1P | 150.000 |
| 259 | GRUPO LIMITE | LIMITE POR ENCIMA DE TODO | 1P | 150.000 |
| 260 | INSPECTOR | ALMA EN FUEGO | 1P | 150.000 |
| 261 | JAGUARES | EL PRIMER INSTINTO | 1P | 150.000 |
| 262 | JUAN GABRIEL | TODO ESTA BIEN | 1P | 150.000 |
| 263 | JULIO PRECIADO Y SU BANDA PERLA DEL PACÍFICO | HOMENAJE A RAMÓN AYALA | 1P | 150.000 |
| 264 | JULIO PRECIADO Y SU BANDA PERLA DEL PACÍFICO | QUE PUEDO HACER POR TI | 1P | 150.000 |
| 265 | KABAH | EL POP | 1P | 150.000 |
| 266 | KALIMBA | AEROSOUL | 1P | 150.000 |
| 267 | LA LEY | UNO | 1P | 150.000 |
| 268 | LAS KETCHUP | HIJAS DEL TOMATE | 1P | 150.000 |
| 269 | LIMP BIZKIT | SIGNIFICANT OTHER | 1P | 150.000 |
| 270 | LINKIN PARK | HYBRID THEORY | 1P | 150.000 |
| 271 | LOS TEMERARIOS | UNA LAGRIMA NO BASTA | 1P | 150.000 |
| 272 | LOS TIGRES DEL NORTE | DE PAISANO A PAISANO | 1P | 150.000 |
| 273 | LOS TIGRES DEL NORTE | HERENCIA DE FAMILIA | 1P | 150.000 |
| 274 | LOS TIGRES DEL NORTE | LA REINA DEL SUR | 1P | 150.000 |
| 275 | LOS TUCANES DE TIJUANA | 14 CORRIDOS DE PRIMERA PLANA | 1P | 150.000 |
| 276 | LOS TUCANES DE TIJUANA | ME GUSTA VIVIR DE NOCHE | 1P | 150.000 |
| 277 | LOU BEGA | MAMBO NO. 5 | 1P | 150.000 |
| 278 | MARCO ANTONIO SOLIS | TU AMOR O TU DESPRECIO | 1P | 150.000 |
| 279 | MARTIN, BELINDA Y AMIGOS X SIEMPRE | AMIGOS X SIEMPRE | 1P | 150.000 |
| 280 | MIGUEL BOSE / ANA TORROJA | GIRADOS | 1P | 150.000 |
| 281 | MOENIA | ADICION | 1P | 150.000 |
| 282 | MOLOTOV | APOCALYPSHIT | 1P | 150.000 |
| 283 | NADIA | NADIA – NADIA EN MIS PROPIAS PALABRAS MI CAMINO AL ÉXITO | 1P | 150.000 |
| 284 | NATALIA LAFOURCADE | NATALIA LAFOURCADE | 1P | 150.000 |
| 285 | NICHO HINOJOSA | BAR 3 | 1P | 150.000 |
| 286 | PANDORA (MEXICAN TRIO) | EN CARNE VIVA | 1P | 150.000 |
| 287 | PAULINA RUBIO | BORDER GIRL | 1P | 150.000 |
| 288 | PESADO | MIL HISTORIAS | 1P | 150.000 |
| 289 | RED HOT CHILI PEPPERS | CALIFORNICATION | 1P | 150.000 |
| 290 | RICARDO ARJONA | GALERIA CARIBE | 1P | 150.000 |
| 291 | RICARDO MONTANER | CON LA LONDON METROPOLITAN ORCHESTRA | 1P | 150.000 |
| 292 | SHAKIRA | MTV UNPLUGGED | 1P | 150.000 |
| 293 | SIN BANDERA | SIN BANDERA | 1P | 150.000 |
| 294 | SOUNDTRACK | AMORES PERROS | 1P | 150.000 |
| 295 | THALIA | ARRASANDO | 1P | 150.000 |
| 296 | U2 | ALL THAT YOU CAN'T LEAVE BEHIND | 1P | 150.000 |
| 297 | UFF | UFF'ORIA LATINA | 1P | 150.000 |
| 298 | VALENTIN ELIZALDE | EN VIVO VOL. I | 1P | 150.000 |
| 299 | VALENTIN ELIZALDE | MI SATISFACCIÓN | 1P | 150.000 |
| 300 | VARIOUS ARTISTS | BIG BROTHER | 1P | 150.000 |
| 301 | VARIOUS ARTISTS | BIG BROTHER VIP | 1P | 150.000 |
| 302 | VARIOUS ARTISTS | NO. 1 UN AÑO DE ÉXITOS | 1P | 150.000 |
| 303 | VARIOUS ARTISTS | SEXO, PUDOR Y LÁGRIMAS | 1P | 150.000 |
| 304 | VARIOUS ARTISTS | SÓLO PARA TI | 1P | 150.000 |
| 305 | VARIOUS ARTISTS | STARMIX 2 | 1P | 150.000 |
| 306 | VARIOUS ARTISTS | SÚPER ÉXITOS '99 | 1P | 150.000 |
| 307 | VARIOUS ARTISTS | TROVADORES VOL. I | 1P | 150.000 |
| 308 | ALEJANDRO SANZ | EL TREN DE LOS MOMENTOS | 1P + 1G | 150.000 |
| 309 | ALEX UBAGO | FANTASIA O REALIDAD | 1P + 1G | 150.000 |
| 310 | CHAYANNE | SINCERO | 1P + 1G | 150.000 |
| 311 | FRANCO DE VITA | MIL Y UNA HISTORIAS | 1P + 1G | 150.000 |
| 312 | INTOCABLE | NUESTRO DESTINO ESTABA ESCRITO | 1P + 1G | 150.000 |
| 313 | LA QUINTA ESTACION | EL MUNDO SE EQUIVOCA | 1P + 1G | 150.000 |
| 314 | LOS TEMERARIOS | VEINTISIETE | 1P + 1G | 150.000 |
| 315 | MAROON 5 | IT WON'T BE SOON BEFORE LONG | 1P + 1G | 150.000 |
| 316 | MICHAEL BUBLE | CAUGHT IN THE ACT | 1P + 1G | 150.000 |
| 317 | MIJARES | HONOR A QUIEN HONOR MERECE | 1P + 1G | 150.000 |
| 318 | MODERATTO | ¡GRRRR! | 1P + 1G | 150.000 |
| 319 | PANDA | AMANTES SUNT AMENTES | 1P + 1G | 150.000 |
| 320 | PEPE AGUILAR | NO SOY DE NADIE | 1P + 1G | 150.000 |
| 321 | RBD | CELESTIAL | 1P + 1G | 150.000 |
| 322 | RBD | TOUR GENERACION RBD EN VIVO | 1P + 1G | 150.000 |
| 323 | REIK | REIK | 1P + 1G | 150.000 |
| 324 | ROBERTO CARLOS | EN VIVO | 1P + 1G | 150.000 |
| 325 | ROCIO DURCAL | ME GUSTAS MUCHO TODOS SUS GRANDES EXITOS | 1P + 1G | 150.000 |
| 326 | SHAKIRA | ORAL FIXATION VOLUME 2 | 1P + 1G | 150.000 |
| 327 | SIN BANDERA | MAÑANA | 1P + 1G | 150.000 |
| 328 | SOUNDTRACK | HIGH SCHOOL MUSICAL 2 | 1P + 1G | 150.000 |
| 329 | THE BLACK EYED PEAS | MONKEY BUSINESS | 1P + 1G | 150.000 |
| 330 | TIMBIRICHE | T25 | 1P + 1G | 150.000 |
| 331 | YURIDIA | ENTRE MARIPOSAS | 1P + 1G | 150.000 |
| 332 | ADELE | 25 | 2P | 120.000 |
| 333 | ALEJANDRO FERNÁNDEZ | DOS MUNDOS -TRADICIÓN- | 2P | 120.000 |
| 334 | AVICII | TRUE | 2P | 120.000 |
| 335 | BANDA LOS RECODITOS | EL FREE | 2P | 120.000 |
| 336 | BILLIE EILISH | WHEN WE ALL FALL ASLEEP, WHERE DO WE GO? | 2P | 120.000 |
| 337 | DAFT PUNK | RANDOM ACCESS MEMORIES | 2P | 120.000 |
| 338 | ED SHEERAN | DIVIDE | 2P | 120.000 |
| 339 | HA*ASH | A TIEMPO | 2P | 120.000 |
| 340 | IMAGINE DRAGONS | EVOLVE | 2P | 120.000 |
| 341 | IMAGINE DRAGONS | NIGHT VISIONS | 2P | 120.000 |
| 342 | JUAN GABRIEL | 1 ES JUAN GABRIEL | 2P | 120.000 |
| 343 | JULION ALVAREZ Y SU NORTENO BAND | SOY LO QUE QUIERO … INDISPENSABLE | 2P | 120.000 |
| 344 | LEÓN LARREGUI | VOLUMA | 2P | 120.000 |
| 345 | LILA DOWNS | PECADOS Y MILAGROS | 2P | 120.000 |
| 346 | LOS ANGELES AZULES | DE PLAZA EN PLAZA | 2P | 120.000 |
| 347 | MALUMA | F.A.M.E. | 2P | 120.000 |
| 348 | MIGUEL BOSE | PAPITWO | 2P | 120.000 |
| 349 | ONE DIRECTION | MADE IN THE A.M. | 2P | 120.000 |
| 350 | OV7/KABAH | EN VIVO | 2P | 120.000 |
| 351 | PANDORA (MEXICAN TRIO) | PANDORA DE PLATA | 2P | 120.000 |
| 352 | PESADO | DESDE LA CANTINA VOL. II | 2P | 120.000 |
| 353 | REIK | DES/AMOR | 2P | 120.000 |
| 354 | REMMY VALENZUELA | MI PRINCESA | 2P | 120.000 |
| 355 | REYLI | BIEN ACOMPAÑADO | 2P | 120.000 |
| 356 | RICARDO ARJONA | INDEPENDIENTE | 2P | 120.000 |
| 357 | RÍO ROMA | ERES LA PERSONA CORRECTA EN EL MOMENTO EQUIVOCADO | 2P | 120.000 |
| 358 | RÍO ROMA | OTRA VIDA | 2P | 120.000 |
| 359 | SAM SMITH | IN THE LONELY HOUR | 2P | 120.000 |
| 360 | SEBASTIAN YATRA | MANTRA | 2P | 120.000 |
| 361 | SHAKIRA | EL DORADO | 2P | 120.000 |
| 362 | SHAKIRA | SHE WOLF | 2P | 120.000 |
| 363 | VARIOUS ARTISTS | 90'S POP TOUR (EN VIVO) | 2P | 120.000 |
| 364 | VICENTE FERNANDEZ | UN AZTECA EN EL AZTECA | 2P | 120.000 |
| 365 | EMMANUEL | RETRO | 1P + 1G | 120.000 |
| 366 | JENNI RIVERA | LA GRAN SENORA | 1P + 1G | 120.000 |
| 367 | LA ARROLLADORA BANDA EL LIMON | MÁS ADELANTE | 1P + 1G | 120.000 |
| 368 | LADY GAGA | THE FAME | 1P + 1G | 120.000 |
| 369 | MANA | ARDE EL CIELO | 1P + 1G | 120.000 |
| 370 | RICARDO ARJONA | QUINTO PISO | 1P + 1G | 120.000 |
| 371 | AEROSMITH | BIG ONES | 1G | 100.000 |
| 372 | AEROSMITH | GET A GRIP | 1G | 100.000 |
| 373 | BOBBY PULIDO | LLEGASTE A MI VIDA | 1G | 100.000 |
| 374 | BON JOVI | KEEP THE FAITH | 1G | 100.000 |
| 375 | CAFÉ QUIJANO | LA EXTRAORDINARIA PARADOJA DEL SONIDO QUIJANO | 1G | 100.000 |
| 376 | CAT STEVENS | THE VERY BEST OF CAT STEVENS | 1G | 100.000 |
| 377 | CRI-CRI | CRI-CRI: CUENTOS Y CANCIONES | 1G | 100.000 |
| 378 | DANIELA LUJAN | EL DIARIO DE DANIELA | 1G | 100.000 |
| 379 | DEF LEPPARD | ADRENALIZE | 1G | 100.000 |
| 380 | DEF LEPPARD | VAULT – GREATEST HITS | 1G | 100.000 |
| 381 | EL COYOTE Y SU BANDA | AQUÍ ME QUEDARÉ | 1G | 100.000 |
| 382 | EL GRAN SILENCIO | LIBRES Y LOCOS | 1G | 100.000 |
| 383 | EL TRI | EL TRI SINFÓNICO | 1G | 100.000 |
| 384 | ELTHON JHON | LOVE SONGS | 1G | 100.000 |
| 385 | ENRIQUE IGLESIAS | ENRIQUE IGLESIAS | 1G | 100.000 |
| 386 | GRUPO LIMITE & CABALLO DORADO | LÍMITE Y CABALLO DORADO | 1G | 100.000 |
| 387 | GUARDIANES DEL AMOR | LO MÁS ROMÁNTICO DE AYER CON LO MÁS ROMÁNTICO DE HOY | 1G | 100.000 |
| 388 | GUNS N' ROSES | APPETITE FOR DESTRUCTION | 1G | 100.000 |
| 389 | HANSON | THE MIDDLE OF NOWHERE | 1G | 100.000 |
| 390 | IVONNE AVILEZ | POLLOMANIA | 1G | 100.000 |
| 391 | JARABE DE PALO | LA FLACA | 1G | 100.000 |
| 392 | JEANS | ¿POR QUÉ DISMULAR? | 1G | 100.000 |
| 393 | JUAN GABRIEL | CON AMOR…PARA UN AMOR…DE UN AMOR ETERNO: JUAN GABRIEL | 1G | 100.000 |
| 394 | LA ARROLLADORA BANDA EL LIMON | ANTES DE PARTIR | 1G | 100.000 |
| 395 | LOS HURACANES DEL NORTE | AIRES DE MI NORTE | 1G | 100.000 |
| 396 | LOS TEMERARIOS | 15 EXITOS PARA SIEMPRE | 1G | 100.000 |
| 397 | LOS TIGRES DEL NORTE | AMORES QUE VAN Y VIENEN | 1G | 100.000 |
| 398 | LOS TIGRES DEL NORTE | SIGUEN LOS ZARPAZOS | 1G | 100.000 |
| 399 | LOS TUCANES DE TIJUANA | AMOR PLATÓNICO | 1G | 100.000 |
| 400 | LUCÍA MÉNDEZ | TODO O NADA | 1G | 100.000 |
| 401 | LUZ CASAL | PEQUEÑOS Y GRANDES ÉXITOS | 1G | 100.000 |
| 402 | MARCO ANTONIO SOLIS | RECUERDOS, TRISTEZA Y SOLEDAD | 1G | 100.000 |
| 403 | MARILYN MANSON | ANTICHRIST SUPERSTAR | 1G | 100.000 |
| 404 | METALLICA | METALLICA | 1G | 100.000 |
| 405 | MICHAEL JACKSON | GREATEST HITS: HISTORY VOLUME 1 | 1G | 100.000 |
| 406 | MICHAEL JACKSON | HISTORY: PAST, PRESENT & FUTURE BOOK I | 1G | 100.000 |
| 407 | MIGUEL RÍOS | EN CONCIERTO CON LA BIG BAND RIOS | 1G | 100.000 |
| 408 | NATALIE IMBRUGLIA | LEFT OF THE MIDDLE | 1G | 100.000 |
| 409 | NIRVANA | IN UTERO | 1G | 100.000 |
| 410 | NIRVANA | MTV UNPLUGGED IN NEW YORK | 1G | 100.000 |
| 411 | PESADO | HASTA TU CORAZÓN | 1G | 100.000 |
| 412 | PLACIDO DOMINGO | POR AMOR / LAS CANCIONES DE AGUSTÍN LARA | 1G | 100.000 |
| 413 | PLASTILINA MOSH | AQUA MOSH | 1G | 100.000 |
| 414 | PRISCILA Y SUS BALAS DE PLATA | CORAZÓN DE CRISTAL | 1G | 100.000 |
| 415 | PRISCILA Y SUS BALAS DE PLATA | TODO POR TI | 1G | 100.000 |
| 416 | RAMON AYALA | CASAS DE MADERA | 1G | 100.000 |
| 417 | RICARDO MONTANER | ÉXITOS Y ALGO MÁS | 1G | 100.000 |
| 418 | ROCIO DURCAL | FRENTE A FRENTE | 1G | 100.000 |
| 419 | SCORPIONS | CRAZY WORLD | 1G | 100.000 |
| 420 | SENTIDOS OPUESTOS | VIENTO A FAVOR | 1G | 100.000 |
| 421 | SHANIA TWAIN | COME ON OVER | 1G | 100.000 |
| 422 | SIR COLIN DAVIS | SINFONÍAS 40 Y 39 | 1G | 100.000 |
| 423 | SODA STEREO | EL ÚLTIMO CONCIERTO | 1G | 100.000 |
| 424 | SPICE GIRLS | SPICE | 1G | 100.000 |
| 425 | SPICE GIRLS | SPICEWORLD | 1G | 100.000 |
| 426 | STING | FIELDS OF GOLD THE BEST OF 1984-1994 | 1G | 100.000 |
| 427 | TATIANA | SUPERFANTÁSTICO | 1G | 100.000 |
| 428 | THALIA | AMOR A LA MEXICANA | 1G | 100.000 |
| 429 | THE CRANBERRIES | EVERYBODY ELSE IS DOING IT, SO WHY CAN'T WE | 1G | 100.000 |
| 430 | THE OFFSPRING | AMERICANA | 1G | 100.000 |
| 431 | THE POLICE | GREATEST HITS | 1G | 100.000 |
| 432 | THE THREE TENORS | CARRERAS DOMINGO PAVAROTTI IN CONCERT 1990 | 1G | 100.000 |
| 433 | TROPICALÍSIMO APACHE | DURO A LA BAILA | 1G | 100.000 |
| 434 | U2 | THE BEST OF 1980 – 1990 | 1G | 100.000 |
| 435 | U2 | THE JOSHUA TREE | 1G | 100.000 |
| 436 | VARIOUS ARTISTS | BOMBAZO LATINO | 1G | 100.000 |
| 437 | VARIOUS ARTISTS | DISCO FEVER | 1G | 100.000 |
| 438 | VARIOUS ARTISTS | ESSENTIAL 80'S | 1G | 100.000 |
| 439 | VARIOUS ARTISTS | ESSENTIAL DANCE HITS | 1G | 100.000 |
| 440 | VARIOUS ARTISTS | PURE DISCO | 1G | 100.000 |
| 441 | VARIOUS ARTISTS | PURE LOVE | 1G | 100.000 |
| 442 | VARIOUS ARTISTS | UNIVERSAL HITS | 1G | 100.000 |
| 443 | VÍCTOR YTURBE | 16 ÉXITOS DE ORO | 1G | 100.000 |
| 444 | ALEGRIJES Y REBUJOS | DISCO ALEGRIJE | 1P | 100.000 |
| 445 | ALEGRIJES Y REBUJOS | DISCO REBUJO | 1P | 100.000 |
| 446 | ALEGRIJES Y REBUJOS | NAVIDAD ALEGRIJE | 1P | 100.000 |
| 447 | ALEGRIJES Y REBUJOS | NAVIDAD REBUJO | 1P | 100.000 |
| 448 | ALEJANDRA GUZMÁN | FUERZA | 1P | 100.000 |
| 449 | ALEKS SYNTEK | MUNDO LITE | 1P | 100.000 |
| 450 | ANDREA BOCELLI | AMORE | 1P | 100.000 |
| 451 | AVRIL LAVIGNE | THE BEST DAMN THING | 1P | 100.000 |
| 452 | AVRIL LAVIGNE | UNDER MY SKIN | 1P | 100.000 |
| 453 | BELINDA | UTOPÍA | 1P | 100.000 |
| 454 | CAFÉ TACUBA | UN VIAJE | 1P | 100.000 |
| 455 | CHAYANNE | CAUTIVO | 1P | 100.000 |
| 456 | COLDPLAY | X&Y | 1P | 100.000 |
| 457 | DADDY YANKEE | BARRIO FINO | 1P | 100.000 |
| 458 | DADDY YANKEE | BARRIO FINO EN DIRECTO | 1P | 100.000 |
| 459 | DIEGO TORRES | DIEGO TORRES MTV UNPLUGGED | 1P | 100.000 |
| 460 | EDITH MÁRQUEZ | MEMORIAS DEL CORAZÓN | 1P | 100.000 |
| 461 | GLORIA TREVI | UNA ROSA BLU | 1P | 100.000 |
| 462 | GREEN DAY | AMERICAN IDIOT | 1P | 100.000 |
| 463 | HA*ASH | MUNDOS OPUESTOS | 1P | 100.000 |
| 464 | IL DIVO | ANCORA | 1P | 100.000 |
| 465 | IL DIVO | SIEMPRE | 1P | 100.000 |
| 466 | IL VOLO | IL VOLO | 1P | 100.000 |
| 467 | INTOCABLE | CRUCE DE CAMINOS – CROSSROADS | 1P | 100.000 |
| 468 | INTOCABLE | SUENOS | 1P | 100.000 |
| 469 | JAVIER SOLÍS | TESOROS DE COLECCIÓN | 1P | 100.000 |
| 470 | JESSE & JOY | ESTA ES MI VIDA | 1P | 100.000 |
| 471 | JONAS BROTHERS | JONAS BROTHERS | 1P | 100.000 |
| 472 | JOSÉ ALFREDO JIMÉNEZ | TESOROS DE COLECCIÓN | 1P | 100.000 |
| 473 | JOSÉ JOSÉ | LO ESENCIAL DE JOSÉ JOSÉ | 1P | 100.000 |
| 474 | JUAN GABRIEL | INOCENTE DE TI | 1P | 100.000 |
| 475 | JULIETA VENEGAS | LIMON Y SAL | 1P | 100.000 |
| 476 | LA OREJA DE VAN GOGH | GUAPA | 1P | 100.000 |
| 477 | LA QUINTA ESTACION | ACÚSTICO | 1P | 100.000 |
| 478 | LOLA | ÉRASE UNA VEZ | 1P | 100.000 |
| 479 | LOS TIGRES DEL NORTE | PACTO DE SANGRE | 1P | 100.000 |
| 480 | MADONNA | CONFESSIONS ON A DANCE FLOOR | 1P | 100.000 |
| 481 | MANA | ESENCIALES: ECLIPSE | 1P | 100.000 |
| 482 | MARC ANTHONY | AMAR SIN MENTIRAS | 1P | 100.000 |
| 483 | MARCO ANTONIO SOLIS | LA HISTORIA CONTINUA | 1P | 100.000 |
| 484 | MARCO ANTONIO SOLIS | RAZON DE SOBRA | 1P | 100.000 |
| 485 | MARCO ANTONIO SOLIS | TROZOS DE MI ALMA 2 | 1P | 100.000 |
| 486 | MECANO | GRANDES ÉXITOS | 1P | 100.000 |
| 487 | MIGUEL BOSE | PAPITOUR | 1P | 100.000 |
| 488 | MIGUEL BOSE | POR VOS MUERO | 1P | 100.000 |
| 489 | MIRANDA! | SIN RESTRICCIONES | 1P | 100.000 |
| 490 | PANDA | PARA TI CON DESPRECIO | 1P | 100.000 |
| 491 | PANDA | SINFONÍA SOLEDAD | 1P | 100.000 |
| 492 | PANDORA (MEXICAN TRIO) | POR ESO… GRACIAS | 1P | 100.000 |
| 493 | PAULINA RUBIO | PAU-LATINA | 1P | 100.000 |
| 494 | RICARDO ARJONA | QUIEN DIJO AYER | 1P | 100.000 |
| 495 | RICARDO ARJONA | SOLO | 1P | 100.000 |
| 496 | RICARDO MONTANER | LAS MEJORES CANCIONES DE RICARDO MONTANER | 1P | 100.000 |
| 497 | ROBBIE WILLIAMS | RUDEBOX | 1P | 100.000 |
| 498 | SERGIO VEGA | ME GUSTA ESTAR CONTIGO | 1P | 100.000 |
| 499 | SHAKIRA | SHAKIRA ORAL FIXATION TOUR | 1P | 100.000 |
| 500 | SIN BANDERA | PASADO | 1P | 100.000 |
| 501 | THE BLACK EYED PEAS | ELEPHUNK | 1P | 100.000 |
| 502 | U2 | HOW TO DISMANTLE AN ATOMIC BOMB | 1P | 100.000 |
| 503 | VALENTIN ELIZALDE | SOY ASÍ | 1P | 100.000 |
| 504 | VALENTIN ELIZALDE | VOLVERÉ A AMAR | 1P | 100.000 |
| 505 | VARIOUS ARTISTS | AMOR EN CUSTODIA | 1P | 100.000 |
| 506 | VARIOUS ARTISTS | LADIES NIGHT | 1P | 100.000 |
| 507 | VICENTE FERNANDEZ | TESOROS DE COLECCIÓN | 1P | 100.000 |
| 508 | VÍCTOR GARCÍA | VÍCTOR GARCÍA | 1P | 100.000 |
| 509 | VÍCTOR YTURBE | LA MÁS COMPLETA COLECCIÓN | 1P | 100.000 |
| 510 | YAHIR | CON EL ALMA ENTRE LAS MANOS | 1P | 100.000 |
| 511 | YURI | VIVE LA HISTORIA | 1P | 100.000 |
| 512 | YURI & MIJARES | ACOMPÁÑAME | 1P | 100.000 |
| 513 | ZOE | MEMO REX COMMANDER Y EL CORAZÓN ATÓMICO | 1P | 100.000 |
See also. Best selling albums by country: