The list of best-selling albums in Poland is based on ZPAV – (Związek Producentów Audio-Video) certifications. Additional sources: Budka Suflera official site, Wprost, Onet.
The best-selling album in Poland is Nic Nie Boli, Tak Jak Życie by Budka Suflera with sales of 1,100,000 copies (in the first year alone, 600,000 albums were sold).
Certification levels for albums in Poland
Notes: Jazz is included in the Classic category. Since May 1, 2002, the following criteria have been set for soundtracks: gold – 10,000, platinum – 20,000, diamond – 100,000 copies.
Prior to April 1, 2013, multi-disc albums are counted once for each disc. That is, one sold double album counted as two, a triple as three, etc. Since April 3, 2014, ZPAV began to count streaming when calculating albums sales: 2,500 steams are equal to one album sold.
Certification date
Domestic album
International albums
Classic
Gold
Platinum
Diamond
Gold
Platinum
Diamond
Gold
Platinum
Diamond
Before June 1997
100,000
200,000
–
100,000
200,000
–
–
–
–
С 1.06.1997 по 30.04.2002
50,000
100,000
500,000
50,000
100,000
500,000
10.000
20.000
100.000
С 1.05.2002 по 30.06.2005
35,000
70,000
350,000
20,000
40,000
200,000
5,000
10,000
50,000
С 1.07.2005
15.000
30,000
150,000
10,000
20,000
100,000
5,000
10,000
50,000
List of best-selling albums in Poland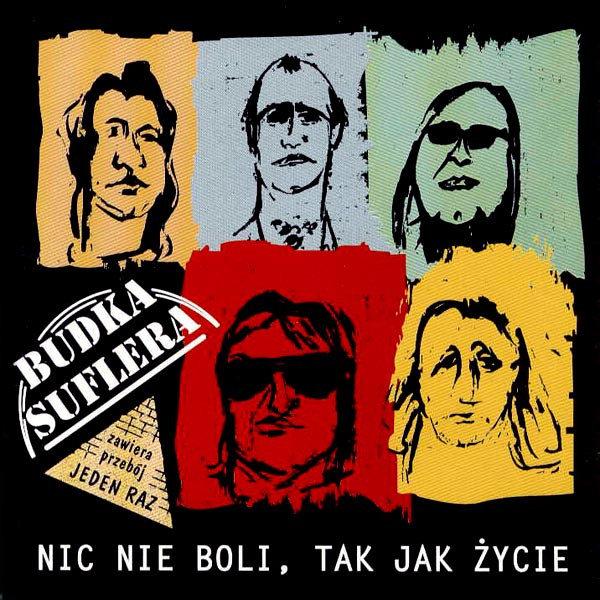 | | | | | | |
| --- | --- | --- | --- | --- | --- |
| № | Artist | Album | Certification / source | Sales | Year release |
| 1 | BUDKA SUFLERA | NIC NIE BOLI, TAK JAK ŻYCIE  | Budka Suflera official site, Wprost, Onet | 1,100,000 | 1997 |
| 2 | VARIUS MANX | ELF | 5x Platinum | 1,000,000 | 1995 |
| 3 | ICH TROJE | AD.4 | 1x Diamond | 950,000 | 2001 |
| 4 | THE SMURFS (SMERFY – POLAND) | SMERFNE HITY 1 | 4x Platinum | 800,000 | 1997 |
| 5 | EDYTA GÓRNIAK | DOTYK | 4x Platinum | 800,000 | 1995 |
| 6 | LIROY | ALBOOM | 4x Platinum | 800,000 | 1995 |
| 7 | VARIUS MANX | EMU | 4x Platinum | 800,000 | 1994 |
| 8 | HEY | FIRE | 4x Platinum | 800,000 | 1993 |
| 9 | VARIOUS ARTISTS | JOLKA PAMIĘTASZ | 4x Platinum | 800,000 | 1993 |
| 10 | ICH TROJE | PO PIĄTE…A NIECH GADAJĄ | 1x Diamond | 700,000 | 2002 |
| 11 | GORAN BREGOVIĆ & KAYAH | KAYAH I BREGOVIĆ | 1x Diamond | 700,000 | 1999 |
| 12 | SOUNDTRACK | TITANIC | 7x Platinum | 700,000 | 1997 |
| 13 | ANITA LIPNICKA | WSZYSTKO SIĘ MOŻE ZDARZYĆ | 3x Platinum | 600,000 | 1996 |
| 14 | HEY | HO | 3x Platinum | 600,000 | 1994 |
| 15 | MAANAM | RÓŻA | 3x Platinum | 600,000 | 1994 |
| 16 | BRATHANKI | ANO! | 4x Platinum | 400,000 | 2000 |
| 17 | GOLEC UORKIESTRA | GOLEC ORKIESTRA 2 | 4x Platinum | 400,000 | 2000 |
| 18 | KAYAH | ZEBRA | 1x Platinum + 1x Platinum | 400,000 | 1997 |
| 19 | MAANAM | ŁÓŻKO | 2x Platinum | 400,000 | 1996 |
| 20 | O.N.A. | BZZZZZ | 2x Platinum | 400,000 | 1996 |
| 21 | VARIUS MANX | EGO | 2x Platinum | 400,000 | 1996 |
| 22 | GRZEGORZ TURNAU | TO TU, TO TAM | 2x Platinum | 400,000 | 1995 |
| 23 | KASIA KOWALSKA | KONCERT INACZEJ | 2x Platinum | 400,000 | 1995 |
| 24 | ROBERT CHOJNACKI | SAX` N` SEX | 2x Platinum | 400,000 | 1995 |
| 25 | SZWAGIERKOLASKA | LUKSUS | 2x Platinum | 400,000 | 1995 |
| 26 | EDYTA BARTOSIEWICZ | SEN | 2x Platinum | 400,000 | 1994 |
| 27 | KASIA KOWALSKA | GEMINI | 2x Platinum | 400,000 | 1994 |
| 28 | DE MONO | STOP | 2x Platinum | 400,000 | 1992 |
| 29 | ELEKTRYCZNE GITARY | WIELKA RADOŚĆ | 2x Platinum | 400,000 | 1992 |
| 30 | DAWID PODSIADŁO | MAŁOMIASTECZKOWY | 2x Diamond | 300,000 | 2018 |
| 31 | STACHURSKY | MOJE NAJLEPSZE PIOSENKI 1994-1998 | 3x Platinum | 300,000 | 1999 |
| 32 | THE KELLY FAMILY | OVER THE HUMP | 3x Platinum | 300,000 | 1994 |
| 33 | ADELE | 21 | 2x Diamond | 200,000 | 2011 |
| 34 | NORAH JONES | COME AWAY WITH ME | 2x Platinum | 200,000 | 2002 |
| 35 | SOUNDTRACK | THE LORD OF THE RINGS: THE FELLOWSHIP OF THE RINGS | 2x Platinum | 200,000 | 2001 |
| 36 | BUDKA SUFLERA | BAL WSZYSTKICH ŚWIĘTYCH | 2x Platinum | 200,000 | 2000 |
| 37 | RYSZARD RYNKOWSKI | DARY LOSU | 2x Platinum | 200,000 | 2000 |
| 38 | ENRIQUE IGLESIAS | ENRIQUE | 2x Platinum | 200,000 | 1999 |
| 39 | GOLEC UORKIESTRA | GOLEC ORKIESTRA 1 | 2x Platinum | 200,000 | 1999 |
| 40 | MYSLOVITZ | MIŁOŚĆ W CZASACH POPKULTURY | 2x Platinum | 200,000 | 1999 |
| 41 | ANNA MARIA JOPEK | SZEPTEM | 2x Platinum | 200,000 | 1998 |
| 42 | ARTYŚCI TEATRU BUFFO | METRO | 2x Platinum | 200,000 | 1998 |
| 43 | BEATA | BEATA | 2x Platinum | 200,000 | 1998 |
| 44 | MADONNA | RAY OF LIGHT | 2x Platinum | 200,000 | 1998 |
| 45 | RYSZARD RYNKOWSKI | INNY NIE BĘDĘ (ZŁOTA KOLEKCJA) | 2x Platinum | 200,000 | 1998 |
| 46 | BAJM | BALLADY | 2x Platinum | 200,000 | 1997 |
| 47 | CELINE DION | LET`S TALK ABOUT LOVE | 2x Platinum | 200,000 | 1997 |
| 48 | EDYTA BARTOSIEWICZ | DZIECKO | 1x Platinum | 200,000 | 1997 |
| 49 | ELEKTRYCZNE GITARY | NA KRZYWY RYJ | 1x Platinum | 200,000 | 1997 |
| 50 | JUST 5 | KOLOROWE SNY | 2x Platinum | 200,000 | 1997 |
| 51 | POPCORN HITS SERIES | POPCORN HITS 4 | 2x Platinum | 200,000 | 1997 |
| 52 | SPICE GIRLS | SPICEWORLD | 2x Platinum | 200,000 | 1997 |
| 53 | STACHURSKY | URODZIŁEM SIĘ ABY GRAĆ | 1x Platinum | 200,000 | 1997 |
| 54 | JUSTYNA STECZKOWSKA | DZIEWCZYNA SZAMANA | 1x Platinum | 200,000 | 1996 |
| 55 | KASIA KOWALSKA | CZEKAJĄC NA… | 1x Platinum | 200,000 | 1996 |
| 56 | SPICE GIRLS | SPICE | 2x Platinum | 200,000 | 1996 |
| 57 | THE KELLY FAMILY | ALMOST HEAVEN | 2x Platinum | 200,000 | 1996 |
| 58 | URSZULA | AKUSTYCZNIE | 1x Platinum | 200,000 | 1996 |
| 59 | URSZULA | BIAŁA DROGA | 1x Platinum | 200,000 | 1996 |
| 60 | EDYTA BARTOSIEWICZ | SZOK`N`SHOW | 1x Platinum | 200,000 | 1995 |
| 61 | HEY | ? | 1x Platinum | 200,000 | 1995 |
| 62 | MAANAM | KOLEKCJONER | 1x Platinum | 200,000 | 1995 |
| 63 | POD BUDĄ | TOKSZOŁ | 1x Platinum | 200,000 | 1995 |
| 64 | SOUNDTRACK | BRAVEHEART | 2x Platinum | 200,000 | 1995 |
| 65 | DE MONO | ABRASAX | 1x Platinum | 200,000 | 1994 |
| 66 | HEY | LIVE | 1x Platinum | 200,000 | 1994 |
| 67 | LADY PANK | NANA | 1x Platinum | 200,000 | 1994 |
| 68 | MAJKA JEŻOWSKA | KOLOROWE DZIECI | 1x Platinum | 200,000 | 1994 |
| 69 | MARYLA RODOWICZ | MARYSIA BIESIADNA | 1x Platinum | 200,000 | 1994 |
| 70 | ELEKTRYCZNE GITARY | A TY CO | 1x Platinum | 200,000 | 1993 |
| 71 | KABARET OT.TO | KONCERT OT.TO Z ORKIESTRĄ | 1x Platinum | 200,000 | 1993 |
| 72 | POD BUDĄ | JAK KAPITALIZM TO KAPITALIZM | 1x Platinum | 200,000 | 1993 |
| 73 | SOUNDTRACK | PIANO | 1x Platinum | 200,000 | 1993 |
| 74 | DŻEM | THE SINGLES | 1x Platinum | 200,000 | 1992 |
| 75 | KABARET OT.TO | FAUX – PAS | 1x Platinum | 200,000 | 1992 |
| 76 | POD BUDĄ | BLUES O STARYCH SĄSIADACH | 1x Platinum | 200,000 | 1992 |
| 77 | NIRVANA | NEVERMIND | 2x Platinum | 200,000 | 1991 |
| 78 | THE THREE TENORS | CARRERAS DOMINGO PAVAROTTI IN CONCERT 1990 | 2x Platinum | 200,000 | 1990 |
See also. Best-selling albums by country