The list of best-selling albums in Belgium based on Belgian Entertainment Association (BEA) certifications. This list consists mainly of albums certified since 1995.
Accourding to BEA certifications, the best-selling album in Belgium is Helmut Lotti Goes Classic by Helmut Lotti which sold 600,000 copies and became 12 times platimum. The best-selling album in Belgium by international artist is Gold – Greatest Hits by ABBA with 350,000 copies sold. Racine Carree by Stomae have highest certification among "domestic" albums with 12x Platinum.
Cetification levels for albums in Belgium
BEA divides music records into domestic – albums by Belgian artists performed in Dutch or French language and international – all others. The rules for awarding gold and platinum albums vary by repertoire and release date . Current levels for platinum album in Belgium are: 30,000 for international abums and 20,000 for domestic albums.
Date
Domestic albums
International albums
Gold
Platinum
Gold
Platinum
Before January 1, 2007
15,000
30,000
25,000
50,000
January – April 2007
20,000
40,000
Since May 1, 2007
10,000
20,000
15,000
30,000
List of best-selling albums in Belgium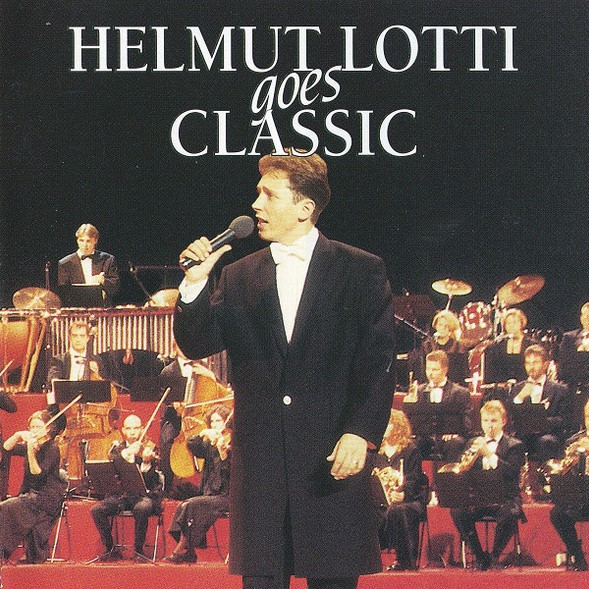 | | | | | | |
| --- | --- | --- | --- | --- | --- |
| № | Artist | Album | Certification | Sales | Year release |
| 1 | HELMUT LOTTI | HELMUT LOTTI GOES CLASSIC | 12x Platinum | 600,000 | 1995 |
| 2 | HELMUT LOTTI | HELMUT LOTTI GOES CLASSIC 2 | 10x Platinum | 500,000 | 1996 |
| 3 | HELMUT LOTTI | HELMUT LOTTI GOES CLASSIC 3 | 7x Platinum | 350,000 | 1997 |
| 4 | ABBA | GOLD – GREATEST HITS | 7x Platinum | 350,000 | 1992 |
| 5 | MICHAEL JACKSON | THRILLER | Billboard Issue 20.01.1996 / 1x Gold | 315,000 | 1982 |
| 6 | U2 | THE BEST OF 1980 – 1990 | 6x Platinum | 300,000 | 1998 |
| 7 | ANDREA BOCELLI | BOCELLI | 6x Platinum | 300,000 | 1995 |
| 8 | CELINE DION | D`EUX | 6x Platinum | 300,000 | 1995 |
| 9 | MARCO BORSATO | ONDERWEG | 5x Platinum | 250,000 | 2002 |
| 10 | THE BEATLES | 1 | 5x Platinum | 250,000 | 2000 |
| 11 | MICHAEL JACKSON | HISTORY: PAST, PRESENT & FUTURE BOOK I | 5x Platinum | 250,000 | 1995 |
| 12 | ADELE | 25 | 8x Platinum | 240,000 | 2015 |
| 13 | STROMAE | RACINE CARREE | 12x Platinum | 240,000 | 2013 |
| 14 | HELMUT LOTTI | HELMUT LOTTI GOES CLASSIC FINAL EDITION | 4x Platinum | 200,000 | 1998 |
| 15 | PHIL COLLINS | HITS | 4x Platinum | 200,000 | 1998 |
| 16 | CELINE DION | LET`S TALK ABOUT LOVE | 4x Platinum | 200,000 | 1997 |
| 17 | CELINE DION | FALLING INTO YOU | 4x Platinum | 200,000 | 1996 |
| 18 | FRANCIS CABREL | SAMEDI SOIR SUR LA TERRE | 4x Platinum | 200,000 | 1994 |
| 19 | BRYAN ADAMS | SO FAR SO GOOD | 4x Platinum | 200,000 | 1993 |
| 20 | WHITNEY HOUSTON | THE BODYGUARD (SOUNDTRACK) | 4x Platinum | 200,000 | 1992 |
| 21 | BOB MARLEY & THE WAILERS | LEGEND | 4x Platinum | 200,000 | 1984 |
| 22 | ADELE | 21 | 6x Platinum | 180,000 | 2011 |
| 23 | CLOUSEAU | OKER | 6x Platinum | 180,000 | 1995 |
| 24 | K3 | 10.000 LUCHTBALLONNEN | 8x Platinum | 160,000 | 2015 |
| 25 | STAN VAN SAMANG | LIEFDE VOOR PUBLIEK | 5x Platinum | 150,000 | 2015 |
| 26 | MIKA | LIFE IN CARTOON MOTION | 5x Platinum | 150,000 | 2007 |
| 27 | AMY WINEHOUSE | BACK TO BLACK | 3x Platinum | 150,000 | 2006 |
| 28 | JAMES BLUNT | BACK TO BEDLAM | 3x Platinum | 150,000 | 2004 |
| 29 | DIDO | LIFE FOR RENT | 3x Platinum | 150,000 | 2003 |
| 30 | SPRING | SPRING | 3x Platinum | 150,000 | 2003 |
| 31 | BRITNEY SPEARS | OOPS!…I DID IT AGAIN | 3x Platinum | 150,000 | 2000 |
| 32 | HELMUT LOTTI | LATINO CLASSICS | 3x Platinum | 150,000 | 2000 |
| 33 | K3 | ALLE KLEUREN | 5x Platinum | 150,000 | 2000 |
| 34 | LENNY KRAVITZ | GREATEST HITS | 3x Platinum | 150,000 | 2000 |
| 35 | MADONNA | MUSIC | 3x Platinum | 150,000 | 2000 |
| 36 | BRITNEY SPEARS | …BABY ONE MORE TIME | 3x Platinum | 150,000 | 1999 |
| 37 | CELINE DION | ALL THE WAY…A DECADE OF SONG | 3x Platinum | 150,000 | 1999 |
| 38 | DIDO | NO ANGEL | 3x Platinum | 150,000 | 1999 |
| 39 | HELMUT LOTTI | OUT OF AFRICA | 3x Platinum | 150,000 | 1999 |
| 40 | BUENA VISTA SOCIAL CLUB | BUENA VISTA SOCIAL CLUB | 3x Platinum | 150,000 | 1997 |
| 41 | SHANIA TWAIN | COME ON OVER | 3x Platinum | 150,000 | 1997 |
| 42 | SOUNDTRACK | TITANIC | 3x Platinum | 150,000 | 1997 |
| 43 | SPICE GIRLS | SPICE | 3x Platinum | 150,000 | 1996 |
| 44 | NIRVANA | MTV UNPLUGGED IN NEW YORK | 3x Platinum | 150,000 | 1994 |
| 45 | NIRVANA | NEVERMIND | 3x Platinum | 150,000 | 1991 |
| 46 | SAMSON & GERT | SAMSON & GERT | 5x Platinum | 150,000 | 1991 |
| 47 | ELTON JOHN | THE VERY BEST OF ELTON JOHN | 3x Platinum | 150,000 | 1990 |
| 48 | JACQUES BREL | QUINZE ANS D`AMOUR – BEST OF | 3x Platinum | 150,000 | 1988 |
| 49 | SELAH SUE | SELAH SUE | 4x Platinum | 120,000 | 2011 |
| 50 | K3 | TELE-ROMEO | 4x Platinum | 120,000 | 2001 |
| 51 | CLOUSEAU | ADRENALINE | 4x Platinum | 120,000 | 1996 |
| 52 | AXELLE RED | SANS PLUS ATTENDRE | 4x Platinum | 120,000 | 1993 |
| 53 | ANGÈLE | BROL | 5x Platinum | 100,000 | 2018 |
| 54 | CLOUSEAU | CLOUSEAU 20 | 5x Platinum | 100,000 | 2007 |
| 55 | NORAH JONES | NOT TOO LATE | 2x Platinum | 100,000 | 2007 |
| 56 | JUSTIN TIMBERLAKE | FUTURESEX/LOVESOUNDS | 2x Platinum | 100,000 | 2006 |
| 57 | NELLY FURTADO | LOOSE | 2x Platinum | 100,000 | 2006 |
| 58 | ANDRÉ HAZES | HET COMPLETE HITOVERZICHT | 2x Platinum | 100,000 | 2005 |
| 59 | COLDPLAY | X&Y | 2x Platinum | 100,000 | 2005 |
| 60 | IL DIVO | ANCORA | 2x Platinum | 100,000 | 2005 |
| 61 | RAPHAËL HAROCHE | CARAVANE | 2x Platinum | 100,000 | 2005 |
| 62 | ROBBIE WILLIAMS | INTENSIVE CARE | 2x Platinum | 100,000 | 2005 |
| 63 | THE BLACK EYED PEAS | MONKEY BUSINESS | 1x Platinum + 1x Platinum | 100,000 | 2005 |
| 64 | CALOGERO | 3 | 2x Platinum | 100,000 | 2004 |
| 65 | CHIMÉNE BADI | DIS-MOI QUE TU M`AIMES | 1x Platinum + 1x Platinum | 100,000 | 2004 |
| 66 | IL DIVO | IL DIVO | 2x Platinum | 100,000 | 2004 |
| 67 | NATALIA DRUYTS | BACK FOR MORE | 2x Platinum | 100,000 | 2004 |
| 68 | NORAH JONES | FEELS LIKE HOME | 2x Platinum | 100,000 | 2004 |
| 69 | ROBBIE WILLIAMS | GREATEST HITS | 2x Platinum | 100,000 | 2004 |
| 70 | R.E.M. | IN TIME: THE BEST OF R.E.M. 1988-2003 | 2x Platinum | 100,000 | 2003 |
| 71 | CELINE DION | A NEW DAY HAS COME | 2x Platinum | 100,000 | 2002 |
| 72 | COLDPLAY | A RUSH OF BLOOD TO THE HEAD | 2x Platinum | 100,000 | 2002 |
| 73 | HELMUT LOTTI | MY TRIBUTE TO THE KING | 2x Platinum | 100,000 | 2002 |
| 74 | NORAH JONES | COME AWAY WITH ME | 2x Platinum | 100,000 | 2002 |
| 75 | RENAUD | BOUCAN D`ENFER | 2x Platinum | 100,000 | 2002 |
| 76 | U2 | THE BEST OF 1990 – 2000 | 2x Platinum | 100,000 | 2002 |
| 77 | CLOUSEAU | BALLADES | 2x Platinum | 100,000 | 2001 |
| 78 | MYLÈNE FARMER | LES MOTS | 2x Platinum | 100,000 | 2001 |
| 79 | STAR ACADEMY | L`ALBUM | 2x Platinum | 100,000 | 2001 |
| 80 | YANN TIERSEN | AMELIE (SOUNDTRACK) | 2x Platinum | 100,000 | 2001 |
| 81 | BARRY WHITE | THE ULTIMATE COLLECTION | 2x Platinum | 100,000 | 2000 |
| 82 | COLDPLAY | PARACHUTES | 2x Platinum | 100,000 | 2000 |
| 83 | CRAIG DAVID | BORN TO DO IT | 2x Platinum | 100,000 | 2000 |
| 84 | EMINEM | THE MARSHALL MATHERS LP | 2x Platinum | 100,000 | 2000 |
| 85 | ENYA | A DAY WITHOUT RAIN | 2x Platinum | 100,000 | 2000 |
| 86 | GAROU | SEUL | 2x Platinum | 100,000 | 2000 |
| 87 | HOOVERPHONIC | THE MAGNIFICENT TREE | 2x Platinum | 100,000 | 2000 |
| 88 | LINKIN PARK | HYBRID THEORY | 2x Platinum | 100,000 | 2000 |
| 89 | ST. GERMAIN | TOURIST | 2x Platinum | 100,000 | 2000 |
| 90 | TEXAS | THE GREATEST HITS | 2x Platinum | 100,000 | 2000 |
| 91 | U2 | ALL THAT YOU CAN`T LEAVE BEHIND | 2x Platinum | 100,000 | 2000 |
| 92 | BACKSTREET BOYS | MILLENNIUM | 2x Platinum | 100,000 | 1999 |
| 93 | FRANCIS CABREL | HORS-SAISON | 2x Platinum | 100,000 | 1999 |
| 94 | MOBY | PLAY | 2x Platinum | 100,000 | 1999 |
| 95 | SANTANA | SUPERNATURAL | 2x Platinum | 100,000 | 1999 |
| 96 | CELINE DION | S`IL SUFFISAIT D`AIMER | 2x Platinum | 100,000 | 1998 |
| 97 | DURAN DURAN | GREATEST | 1x Platinum + 1x Platinum | 100,000 | 1998 |
| 98 | GEORGE MICHAEL | LADIES & GENTLEMEN – THE BEST OF GEORGE MICHAEL | 2x Platinum | 100,000 | 1998 |
| 99 | JOE COCKER | GREATEST HITS | 2x Platinum | 100,000 | 1998 |
| 100 | MANU CHAO | CLANDESTINO | 2x Platinum | 100,000 | 1998 |
| 101 | STEPS | STEP ONE | 2x Platinum | 100,000 | 1998 |
| 102 | ANDREA BOCELLI | ROMANZA | 2x Platinum | 100,000 | 1997 |
| 103 | ENYA | PAINT THE SKY WITH STARS – THE BEST OF ENYA | 2x Platinum | 100,000 | 1997 |
| 104 | EROS RAMAZZOTTI | EROS | 2x Platinum | 100,000 | 1997 |
| 105 | MUSICAL | NOTRE DAME DE PARIS | 2x Platinum | 100,000 | 1997 |
| 106 | RADIOHEAD | OK COMPUTER | 2x Platinum | 100,000 | 1997 |
| 107 | SPICE GIRLS | SPICEWORLD | 2x Platinum | 100,000 | 1997 |
| 108 | GET READY! | GET READY! | 2x Platinum | 100,000 | 1996 |
| 109 | JEAN-JACQUES GOLDMAN | SINGULIER 81-89 | 2x Platinum | 100,000 | 1996 |
| 110 | SIMPLY RED | GREATEST HITS | 2x Platinum | 100,000 | 1996 |
| 111 | ALANIS MORISSETTE | JAGGED LITTLE PILL | 2x Platinum | 100,000 | 1995 |
| 112 | QUEEN | MADE IN HEAVEN | 1x Platinum + 1x Platinum | 100,000 | 1995 |
| 113 | ANDRE RIEU | STRAUSS & CO / VALSES | 2x Platinum | 100,000 | 1994 |
| 114 | BON JOVI | CROSS ROAD | 2x Platinum | 100,000 | 1994 |
| 115 | THE CRANBERRIES | NO NEED TO ARGUE | 1x Platinum + 1x Platinum | 100,000 | 1994 |
| 116 | THE THREE TENORS | THE THREE TENORS IN CONCERT 1994 | 2x Platinum | 100,000 | 1994 |
| 117 | CELINE DION | THE COLOUR OF MY LOVE | 2x Platinum | 100,000 | 1993 |
| 118 | MARIAH CAREY | MUSIC BOX | 2x Platinum | 100,000 | 1993 |
| 119 | ERIC CLAPTON | UNPLUGGED | 2x Platinum | 100,000 | 1992 |
| 120 | VANGELIS | 1492 – CONQUEST OF PARADISE (SOUNDTRACK) | 2x Platinum | 100,000 | 1992 |
| 121 | ENYA | SHEPHERD MOONS | 2x Platinum | 100,000 | 1991 |
| 122 | GUNS N` ROSES | USE YOUR ILLUSION I | 2x Platinum | 100,000 | 1991 |
| 123 | METALLICA | METALLICA | 2x Platinum | 100,000 | 1991 |
| 124 | TINA TURNER | SIMPLY THE BEST | 2x Platinum | 100,000 | 1991 |
| 125 | FRANCIS CABREL | 77-87 | 2x Platinum | 100,000 | 1987 |
See also. Best-selling albums by country: