The list of the best selling albums in the Netherlands is based on NVPI (Nederlandse Vereniging van Producenten en Importeurs) certifications. The certefication in Netherlands was launched in 1978. The criteria for awarding gold and platinum albums have changed several times (see table below).
Accourding to NVPI, the best-selling album in the Netherlands is Michael Jackson's Thriller which sold 830,000 copies. Thriller went 8 times platinum for the original release and received one gold for the anniversary reissue of Thriller 25. The best-selling album recorded by Dutch artist is Strauss & Co by André Rieu (700,000 copies). In Concert 1990 by The Three Tenors (Placido Domingo, José Carreras and Luciano Pavarotti), which went 9x platinum, is the most successful classical music album in the Netherlands with 225,000 copies sold.
Certification levels for albums in the Netherlands
NVPI divides the repertoire into popular and classical. The classical repertoire also includes jazz and world music. On 1 January 2015 NVPI included streaming in album certification. 2,150 streams are equivalent 1 album.
Certification date
Popular music
Classic
Gold
Platinum
Gold
Platinum
1976 – 1999
50,000
100,000
15,000
25,000
2000 – 2005
40,000
80,000
2006 – 2007
35,000
70,000
2008 – 31.05.2009
30,000
60,000
10,000
20,000
1.06.2009 – 30.06.2014
25,000
50,000
Since 1.07.2014
20,000
40,000
List of best-selling albums in the Netherlands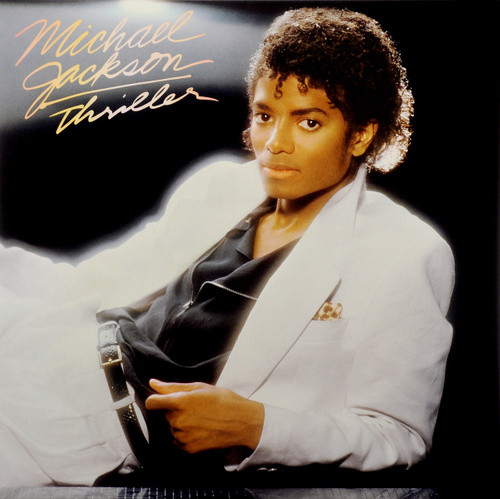 | | | | | | |
| --- | --- | --- | --- | --- | --- |
| № | Artist | Album | Certification | Sales | Year release |
| 1 | MICHAEL JACKSON | THRILLER | 8x Platinum + 1x Gold | 830,000 | 1982 |
| 2 | ANDRE RIEU | STRAUSS & CO / VALSES | 7x Platinum | 700,000 | 1994 |
| 3 | MARCO BORSATO | DE WAARHEID | 6x Platinum | 600,000 | 1997 |
| 4 | CELINE DION | FALLING INTO YOU | 6x Platinum | 600,000 | 1996 |
| 5 | MARIAH CAREY | MUSIC BOX | 6x Platinum | 600,000 | 1993 |
| 6 | MARCO BORSATO | DE BESTEMMING | 5x Platinum | 500,000 | 1998 |
| 7 | CELINE DION | LET`S TALK ABOUT LOVE | 5x Platinum | 500,000 | 1997 |
| 8 | QUEEN | GREATEST HITS II | 5x Platinum | 500,000 | 1991 |
| 9 | ROBERT LONG | VROEGER OF LATER | 5x Platinum | 500,000 | 1974 |
| 10 | ANDRÉ HAZES | ANDRÉ HAZES IS ORANJE | 8x Platinum | 480,000 | 2008 |
| 11 | ILSE DELANGE | WORLD OF HURT | 5x Platinum | 400,000 | 1998 |
| 12 | TOTAL TOUCH | TOTAL TOUCH | 4x Platinum | 400,000 | 1998 |
| 13 | ANOUK | TOGETHER ALONE | 4x Platinum | 400,000 | 1997 |
| 14 | SHANIA TWAIN | COME ON OVER | 5x Platinum | 400,000 | 1997 |
| 15 | MARCO BORSATO | ALS GEEN ANDER | 4x Platinum | 400,000 | 1995 |
| 16 | ANDRÉ HAZES | AL 15 JAAR GEWOON ANDRÉ | 5x Platinum | 400,000 | 1994 |
| 17 | ERIC CLAPTON | UNPLUGGED | 4x Platinum | 400,000 | 1992 |
| 18 | MARCO BORSATO | ZIEN | 4x Platinum | 320,000 | 2004 |
| 19 | MARCO BORSATO | LUID EN DUIDELIJK | 4x Platinum | 320,000 | 2000 |
| 20 | ALANIS MORISSETTE | JAGGED LITTLE PILL | 4x Platinum | 320,000 | 1995 |
| 21 | CARO EMERALD | DELETED SCENES FROM THE CUTTING ROOM FLOOR | 6x Platinum | 300,000 | 2010 |
| 22 | ABBA | 25 JAAR NA WATERLOO DEEL 1 | 3x Platinum | 300,000 | 1999 |
| 23 | MADONNA | RAY OF LIGHT | 3x Platinum | 300,000 | 1998 |
| 24 | SPICE GIRLS | SPICE | 3x Platinum | 300,000 | 1996 |
| 25 | MICHAEL JACKSON | HISTORY: PAST, PRESENT & FUTURE BOOK I | 3x Platinum | 300,000 | 1995 |
| 26 | CELINE DION | THE COLOUR OF MY LOVE | 3x Platinum | 300,000 | 1993 |
| 27 | HET BESTE UIT DE MEGA TOP 50 / 100 SERIES | HET BESTE UIT DE MEGA TOP 50 `93 | 3x Platinum | 300,000 | 1993 |
| 28 | PAUL DE LEEUW | PLUGGED | 3x Platinum | 300,000 | 1993 |
| 29 | GOLDEN EARRING | THE NAKED TRUTH | 3x Platinum | 300,000 | 1992 |
| 30 | MICHAEL JACKSON | DANGEROUS | 3x Platinum | 300,000 | 1991 |
| 31 | TERENCE TRENT D`ARBY | INTRODUCING THE HARDLINE ACCORDING TO TERENCE TRENT D`ARBY | 3x Platinum | 300,000 | 1987 |
| 32 | MARCO BORSATO | ONDERWEG | 3x Platinum | 240,000 | 2002 |
| 33 | ANASTACIA | NOT THAT KIND | 3x Platinum | 240,000 | 2000 |
| 34 | ENYA | A DAY WITHOUT RAIN | 3x Platinum | 240,000 | 2000 |
| 35 | KREZIP | NOTHING LESS | 3x Platinum | 240,000 | 2000 |
| 36 | ALESSANDRO SAFINA | INSIEME A TE | 3x Platinum | 240,000 | 1999 |
| 37 | BRITNEY SPEARS | …BABY ONE MORE TIME | 3x Platinum | 240,000 | 1999 |
| 38 | R.E.M. | AUTOMATIC FOR THE PEOPLE | 3x Platinum | 240,000 | 1992 |
| 39 | MADONNA | THE IMMACULATE COLLECTION | 3x Platinum | 240,000 | 1990 |
| 40 | THE THREE TENORS | CARRERAS DOMINGO PAVAROTTI IN CONCERT 1990 | 9x Platinum | 225,000 | 1990 |
| 41 | BLØF | UMOJA | 3x Platinum | 210,000 | 2006 |
| 42 | JAN SMIT | JANSMIT.COM | 3x Platinum | 210,000 | 2005 |
| 43 | KATIE MELUA | PIECE BY PIECE | 3x Platinum | 210,000 | 2005 |
| 44 | ANOUK | HOTEL NEW YORK | 3x Platinum | 210,000 | 2004 |
| 45 | ADELE | 21 | 4x Platinum | 200,000 | 2011 |
| 46 | MARCO BORSATO | DROMEN DURVEN DELEN | 4x Platinum | 200,000 | 2010 |
| 47 | NICK & SIMON | VANDAAG | 4x Platinum | 200,000 | 2007 |
| 48 | ANDREA BOCELLI | SOGNO | 2x Platinum | 200,000 | 1999 |
| 49 | NIEUW NEDERLANDS PEIL SERIES | NIEUW NEDERLANDS PEIL 2 | 2x Platinum | 200,000 | 1999 |
| 50 | ACDA EN DE MUNNIK | NAAR HUIS | 2x Platinum | 200,000 | 1998 |
| 51 | GEORGE MICHAEL | LADIES & GENTLEMEN – THE BEST OF GEORGE MICHAEL | 2x Platinum | 200,000 | 1998 |
| 52 | NIEUW NEDERLANDS PEIL SERIES | NIEUW NEDERLANDS PEIL | 2x Platinum | 200,000 | 1998 |
| 53 | TOTAL TOUCH | THIS WAY | 2x Platinum | 200,000 | 1998 |
| 54 | VOLUMIA! | VOLUMIA! | 2x Platinum | 200,000 | 1998 |
| 55 | ANDREA BOCELLI | ROMANZA | 2x Platinum | 200,000 | 1997 |
| 56 | BACKSTREET BOYS | BACKSTREET`S BACK | 2x Platinum | 200,000 | 1997 |
| 57 | EROS RAMAZZOTTI | EROS | 2x Platinum | 200,000 | 1997 |
| 58 | BACKSTREET BOYS | BACKSTREET BOYS | 2x Platinum | 200,000 | 1996 |
| 59 | BZN | A SYMPHONIC NIGHT | 2x Platinum | 200,000 | 1996 |
| 60 | GUUS MEEUWIS | VERBAZING | 2x Platinum | 200,000 | 1996 |
| 61 | TONI BRAXTON | SECRETS | 2x Platinum | 200,000 | 1996 |
| 62 | ANDRE RIEU | WIENER MÉLANGE | 2x Platinum | 200,000 | 1995 |
| 63 | ANDREA BOCELLI | BOCELLI | 2x Platinum | 200,000 | 1995 |
| 64 | BRUCE SPRINGSTEEN | GREATEST HITS | 2x Platinum | 200,000 | 1995 |
| 65 | HELMUT LOTTI | HELMUT LOTTI GOES CLASSIC | 2x Platinum | 200,000 | 1995 |
| 66 | HET BESTE UIT DE MEGA TOP 50 / 100 SERIES | GROOTSTE HITS UIT MEGA TOP 50 VAN 1995 | 2x Platinum | 200,000 | 1995 |
| 67 | NULL | THE BOLD & THE BEAUTIFUL DUETS | 2x Platinum | 200,000 | 1995 |
| 68 | QUEEN | MADE IN HEAVEN | 2x Platinum | 200,000 | 1995 |
| 69 | BON JOVI | CROSS ROAD | 2x Platinum | 200,000 | 1994 |
| 70 | IRENE MOORS & THE SMURFS | GA JE MEE NAAR SMURFENLAND | 2x Platinum | 200,000 | 1994 |
| 71 | MARCO BORSATO | MARCO | 2x Platinum | 200,000 | 1994 |
| 72 | PAUL DE LEEUW | PARACDMOL | 2x Platinum | 200,000 | 1994 |
| 73 | RENÉ FROGER | ARE YOU READY FOR LOVING ME | 2x Platinum | 200,000 | 1994 |
| 74 | RENÉ FROGER | WALLS OF EMOTION | 2x Platinum | 200,000 | 1994 |
| 75 | RUTH JACOTT | HOU ME VAST | 2x Platinum | 200,000 | 1994 |
| 76 | ACE OF BASE | HAPPY NATION/THE SIGN | 2x Platinum | 200,000 | 1993 |
| 77 | BRYAN ADAMS | SO FAR SO GOOD | 2x Platinum | 200,000 | 1993 |
| 78 | GREATEST HITS SERIES | GREATEST HITS 93 VOL. 1 | 2x Platinum | 200,000 | 1993 |
| 79 | WET WET WET | END OF PART ONE – THEIR GREATEST HITS | 2x Platinum | 200,000 | 1993 |
| 80 | MARIAH CAREY | MTV UNPLUGGED | 2x Platinum | 200,000 | 1992 |
| 81 | VANGELIS | 1492 – CONQUEST OF PARADISE (SOUNDTRACK) | 2x Platinum | 200,000 | 1992 |
| 82 | DIRE STRAITS | ON EVERY STREET | 2x Platinum | 200,000 | 1991 |
| 83 | GUNS N` ROSES | USE YOUR ILLUSION I | 2x Platinum | 200,000 | 1991 |
| 84 | METALLICA | METALLICA | 2x Platinum | 200,000 | 1991 |
| 85 | BEE GEES | THE VERY BEST OF THE BEE GEES | 2x Platinum | 200,000 | 1990 |
| 86 | ELTON JOHN | THE VERY BEST OF ELTON JOHN | 2x Platinum | 200,000 | 1990 |
| 87 | KNUFFELROCK SERIES | KNUFFELROCK 1 | 2x Platinum | 200,000 | 1990 |
| 88 | DIRE STRAITS | MONEY FOR NOTHING | 1x Platinum + 1x Platinum | 200,000 | 1988 |
| 89 | BRUCE SPRINGSTEEN | TUNNEL OF LOVE | 1x Platinum + 1x Platinum | 200,000 | 1987 |
| 90 | LEVEL 42 | RUNNING IN THE FAMILY | 1x Platinum + 1x Platinum | 200,000 | 1987 |
| 91 | ENGELBERT HUMPERDINCK | BEST OF | 2x Platinum | 200,000 | 1986 |
| 92 | SIMON & GARFUNKEL | THE SIMON & GARFUNKEL COLLECTION | 2x Platinum | 200,000 | 1981 |
| 93 | BZN | GREEN VALLEYS | 1x Platinum + 1x Platinum | 200,000 | 1980 |
| 94 | MEAT LOAF | BAT OUT OF HELL | 2x Platinum | 200,000 | 1977 |
See also. Best selling albums by country: