The list of best-selling albums in Germany based on Bundesverband Musikindustrie (BVMI) certifications. BVMI began certifying albums in 1975. In Germany, unlike in other countries, the awards are given in the following order:
gold → platinum → 3x gold → 2x platinum → 5x gold, etc. (instead of the usual – gold → platinum → 2x platinum → 3x platinum, etc.). Since June 2014, album certifications include audio streams.
According to BVMI, the best-selling album in Germany is soundtrack Dirty Dancing with sales of 3,250,000 copies. Herbert Grönemeier's Mensch, which sold 3,150,000 copies and became 21x gold is the best selling album by domestic artist in Germany. The first albums to be awarded for a million copies sold were the soundtrack Saturday Night Fever and Boney M's Nightflight To Venus in 1978.
Certification levels for albums in Germany
On June 1, 2014, BVMI launched the new Diamond Album award for 750,000 copies sold. Only recordings released after January 1, 2013 can receive the Diamond Album. Certifications for albums released in Germany depend upon their release date.
| | | |
| --- | --- | --- |
| Release date | Gold | Platinum |
| Before 24.08.1999 | 250,000 | 500,000 |
| 25.08.1999 – 31.12.2002 | 150,000 | 300,000 |
| Since 1.01.2003 | 100,000 | 200,000 |
List of best-selling albums in Gremany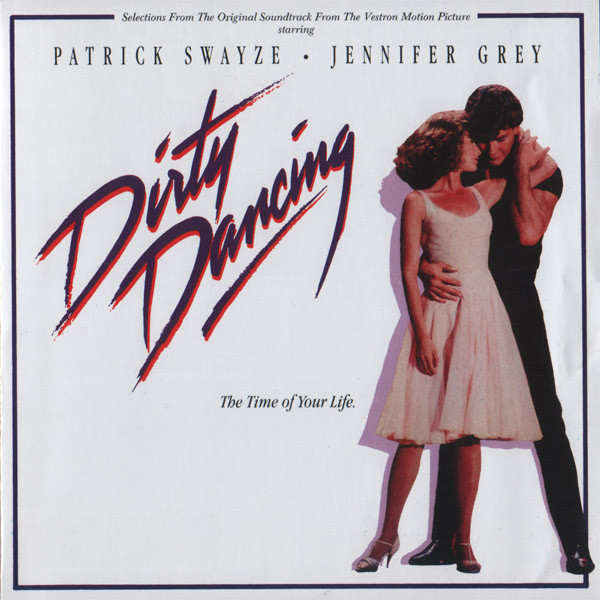 | | | | | | |
| --- | --- | --- | --- | --- | --- |
| № | Artist | Album | Certification | Sales | Year release |
| 1 | SOUNDTRACK | DIRTY DANCING | 13x Gold | 3,250,000 | 1987 |
| 2 | HERBERT GRÖNEMEYER | MENSCH | 21x Gold | 3,150,000 | 2002 |
| 3 | PHIL COLLINS | BUT SERIOUSLY | 6x Platinum | 3,000,000 | 1989 |
| 4 | HERBERT GRÖNEMEYER | 4630 BOCHUM | 11x Gold | 2,750,000 | 1984 |
| 5 | ABBA | GOLD – GREATEST HITS | 5x Platinum | 2,500,000 | 1992 |
| 6 | GENESIS | WE CAN`T DANCE | 5x Platinum | 2,500,000 | 1991 |
| 7 | HELENE FISCHER | FARBENSPIEL | 12x Platinum | 2,400,000 | 2013 |
| 8 | ANDREA BERG | BEST OF | 8x Platinum | 2,400,000 | 2001 |
| 9 | THE KELLY FAMILY | OVER THE HUMP | 9x Gold | 2,250,000 | 1994 |
| 10 | QUEEN | GREATEST HITS II | 9x Gold | 2,250,000 | 1991 |
| 11 | TRACY CHAPMAN | TRACY CHAPMAN | 9x Gold | 2,250,000 | 1988 |
| 12 | HELENE FISCHER | BEST OF HELENE FISCHER | 10x Platinum | 2,000,000 | 2010 |
| 13 | WOLFGANG PETRY | ALLES | 4x Platinum | 2,000,000 | 1996 |
| 14 | ANDREA BOCELLI | BOCELLI | 4x Platinum | 2,000,000 | 1995 |
| 15 | PUR | ABENTEUERLAND | 4x Platinum | 2,000,000 | 1995 |
| 16 | MICHAEL JACKSON | DANGEROUS | 4x Platinum | 2,000,000 | 1991 |
| 17 | MICHAEL JACKSON | BAD | 4x Platinum | 2,000,000 | 1987 |
| 18 | PINK FLOYD | THE WALL | 4x Platinum | 2,000,000 | 1979 |
| 19 | THE BEATLES | 1962 – 1966 | 4x Platinum | 2,000,000 | 1973 |
| 20 | UNHEILIG | GROßE FREIHEIT | 9x Platinum | 1,800,000 | 2010 |
| 21 | MARIUS MÜLLER-WESTERNHAGEN | AFFENTHEATER | 7x Gold | 1,750,000 | 1994 |
| 22 | ROXETTE | JOYRIDE | 7x Gold | 1,750,000 | 1991 |
| 23 | HERBERT GRÖNEMEYER | Ö | 7x Gold | 1,750,000 | 1988 |
| 24 | PHIL COLLINS | FACE VALUE | 7x Gold | 1,750,000 | 1981 |
| 25 | QUEEN | GREATEST HITS I | 7x Gold | 1,750,000 | 1981 |
| 26 | THE BEATLES | 1 | 11x Gold | 1,650,000 | 2000 |
| 27 | ADELE | 21 | 8x Platinum | 1,600,000 | 2011 |
| 28 | ROBBIE WILLIAMS | SWING WHEN YOU`RE WINNING | 5x Platinum | 1,500,000 | 2001 |
| 29 | CELINE DION | LET`S TALK ABOUT LOVE | 3x Platinum | 1,500,000 | 1997 |
| 30 | EROS RAMAZZOTTI | EROS | 3x Platinum | 1,500,000 | 1997 |
| 31 | MICHAEL JACKSON | HISTORY: PAST, PRESENT & FUTURE BOOK I | 3x Platinum | 1,500,000 | 1995 |
| 32 | QUEEN | MADE IN HEAVEN | 3x Platinum | 1,500,000 | 1995 |
| 33 | ACE OF BASE | HAPPY NATION/THE SIGN | 3x Platinum | 1,500,000 | 1993 |
| 34 | PHIL COLLINS | BOTH SIDES | 3x Platinum | 1,500,000 | 1993 |
| 35 | PUR | SEILTÄNZERTRAUM | 3x Platinum | 1,500,000 | 1993 |
| 36 | WHITNEY HOUSTON | THE BODYGUARD (SOUNDTRACK) | 3x Platinum | 1,500,000 | 1992 |
| 37 | MARIUS MÜLLER-WESTERNHAGEN | WESTERNHAGEN – LIVE | 3x Platinum | 1,500,000 | 1990 |
| 38 | MATTHIAS REIM | REIM | 3x Platinum | 1,500,000 | 1990 |
| 39 | PHIL COLLINS | SERIOUS HITS … LIVE! | 3x Platinum | 1,500,000 | 1990 |
| 40 | ROLF ZUCKOWSKI | WINTERKINDER | 3x Platinum | 1,500,000 | 1987 |
| 41 | JENNIFER RUSH | MOVIN` | 3x Platinum | 1,500,000 | 1985 |
| 42 | PHIL COLLINS | NO JACKET REQUIRED | 3x Platinum | 1,500,000 | 1985 |
| 43 | MICHAEL JACKSON | THRILLER | 3x Platinum | 1,500,000 | 1982 |
| 44 | BEE GEES | SATURDAY NIGHT FEVER (SOUNDTRACK) | 3x Platinum | 1,500,000 | 1977 |
| 45 | THE BEATLES | 1967 – 1970 | 3x Platinum | 1,500,000 | 1973 |
| 46 | VARIOUS ARTISTS | WALT DISNEY – DIE EISKÖNIGIN – VÖLLIG UNVERFROREN (DAS ORIGINAL-HÖRSPIEL ZUM FILM) | 13x Gold | 1,300,000 | 2013 |
| 47 | SANTIANO | BIS ANS ENDE DER WELT | 13x Gold | 1,300,000 | 2012 |
| 48 | PETER FOX | STADTAFFE | 13x Gold | 1,300,000 | 2008 |
| 49 | MARIUS MÜLLER-WESTERNHAGEN | RADIO MARIA | 5x Gold | 1,250,000 | 1998 |
| 50 | MODERN TALKING | BACK FOR GOOD | 5x Gold | 1,250,000 | 1998 |
| 51 | METALLICA | RELOAD | 5x Gold | 1,250,000 | 1997 |
| 52 | SOUNDTRACK | TITANIC | 5x Gold | 1,250,000 | 1997 |
| 53 | CELINE DION | FALLING INTO YOU | 5x Gold | 1,250,000 | 1996 |
| 54 | ERIC CLAPTON | UNPLUGGED | 5x Gold | 1,250,000 | 1992 |
| 55 | R.E.M. | AUTOMATIC FOR THE PEOPLE | 5x Gold | 1,250,000 | 1992 |
| 56 | VANGELIS | 1492 – CONQUEST OF PARADISE (SOUNDTRACK) | 5x Gold | 1,250,000 | 1992 |
| 57 | EURYTHMICS | GREATEST HITS | 5x Gold | 1,250,000 | 1991 |
| 58 | GUNS N` ROSES | USE YOUR ILLUSION II | 5x Gold | 1,250,000 | 1991 |
| 59 | R.E.M. | OUT OF TIME | 5x Gold | 1,250,000 | 1991 |
| 60 | SIMPLY RED | STARS | 5x Gold | 1,250,000 | 1991 |
| 61 | TINA TURNER | PRIVATE DANCER | 5x Gold | 1,250,000 | 1984 |
| 62 | ANDREA JÜRGENS | WEIHNACHTEN MIT ANDREA JÜRGENS | 5x Gold | 1,250,000 | 1979 |
| 63 | SOUNDTRACK | GREASE | 5x Gold | 1,250,000 | 1978 |
| 64 | FLEETWOOD MAC | RUMOURS | 5x Gold | 1,250,000 | 1977 |
| 65 | ADELE | 25 | 6x Platinum | 1,200,000 | 2015 |
| 66 | HELENE FISCHER | WEIHNACHTEN | 6x Platinum | 1,200,000 | 2015 |
| 67 | SANTIANO | MIT DEN GEZEITEN | 6x Platinum | 1,200,000 | 2013 |
| 68 | ICH + ICH | VOM SELBEN STERN | 6x Platinum | 1,200,000 | 2007 |
| 69 | AMY WINEHOUSE | BACK TO BLACK | 6x Platinum | 1,200,000 | 2006 |
| 70 | ROBBIE WILLIAMS | ESCAPOLOGY | 4x Platinum | 1,200,000 | 2002 |
| 71 | UDO LINDENBERG | MTV UNPLUGGED – LIVE AUS DEM HOTEL ATLANTIK | 11x Gold | 1,100,000 | 2011 |
| 72 | ROSENSTOLZ | DAS GROSSE LEBEN | 11x Gold | 1,100,000 | 2006 |
| 73 | ROBBIE WILLIAMS | INTENSIVE CARE | 11x Gold | 1,100,000 | 2005 |
| 74 | DEUTSCHLAND SUCHT DEN SUPERSTAR | UNITED | 11x Gold | 1,100,000 | 2003 |
| 75 | NO ANGELS | ELLE`MENTS | 7x Gold | 1,050,000 | 2001 |
| 76 | MARIUS MÜLLER-WESTERNHAGEN | SO WEIT… – BEST OF | 7x Gold | 1,050,000 | 2000 |
| 77 | CELINE DION | ALL THE WAY…A DECADE OF SONG | 7x Gold | 1,050,000 | 1999 |
| 78 | VARIOUS ARTISTS | WALT DISNEY – DAS DSCHUNGELBUCH (DAS ORIGINALHÖRSPIEL ZUM FILM) | 7x Gold | 1,050,000 | 1997 |
| 79 | HELENE FISCHER | HELENE FISCHER | 5x Platinum | 1,000,000 | 2017 |
| 80 | SARAH CONNOR | MUTTERSPRACHE | 5x Platinum | 1,000,000 | 2015 |
| 81 | ANDREA BERG | ABENTEUER | 5x Platinum | 1,000,000 | 2011 |
| 82 | ANDREA BERG | SCHWERELOS | 5x Platinum | 1,000,000 | 2010 |
| 83 | AC/DC | BLACK ICE | 5x Platinum | 1,000,000 | 2008 |
| 84 | AMY MACDONALD | THIS IS THE LIFE | 5x Platinum | 1,000,000 | 2007 |
| 85 | PAUL POTTS | ONE CHANCE | 5x Platinum | 1,000,000 | 2007 |
| 86 | NELLY FURTADO | LOOSE | 5x Platinum | 1,000,000 | 2006 |
| 87 | SANTANA | SUPERNATURAL | 2x Platinum | 1,000,000 | 1999 |
| 88 | CHER | BELIEVE | 2x Platinum | 1,000,000 | 1998 |
| 89 | PUR | MÄCHTIG VIEL THEATER | 2x Platinum | 1,000,000 | 1998 |
| 90 | XAVIER NAIDOO | NICHT VON DIESER WELT | 2x Platinum | 1,000,000 | 1998 |
| 91 | BACKSTREET BOYS | BACKSTREET`S BACK | 2x Platinum | 1,000,000 | 1997 |
| 92 | TIC TAC TOE | KLAPPE DIE 2TE | 2x Platinum | 1,000,000 | 1997 |
| 93 | WOLFGANG PETRY | NIE GENUG | 2x Platinum | 1,000,000 | 1997 |
| 94 | DIE TOTEN HOSEN | OPIUM FÜRS VOLK | 2x Platinum | 1,000,000 | 1996 |
| 95 | THE KELLY FAMILY | ALMOST HEAVEN | 2x Platinum | 1,000,000 | 1996 |
| 96 | TIC TAC TOE | TIC TAC TOE | 2x Platinum | 1,000,000 | 1996 |
| 97 | ALANIS MORISSETTE | JAGGED LITTLE PILL | 2x Platinum | 1,000,000 | 1995 |
| 98 | BRUCE SPRINGSTEEN | GREATEST HITS | 2x Platinum | 1,000,000 | 1995 |
| 99 | THE SMURFS (DIE SCHLÜMPFE – DEUTSCH) | TEKKNO IST COOL – VOL. 1 | 2x Platinum | 1,000,000 | 1995 |
| 100 | BON JOVI | CROSS ROAD | 2x Platinum | 1,000,000 | 1994 |
| 101 | ROLF ZUCKOWSKI | IM KINDERGARTEN | 2x Platinum | 1,000,000 | 1994 |
| 102 | SOUNDTRACK | THE LION KING | 2x Platinum | 1,000,000 | 1994 |
| 103 | BRYAN ADAMS | SO FAR SO GOOD | 2x Platinum | 1,000,000 | 1993 |
| 104 | DIE TOTEN HOSEN | REICH & SEXY | 2x Platinum | 1,000,000 | 1993 |
| 105 | MARIAH CAREY | MUSIC BOX | 2x Platinum | 1,000,000 | 1993 |
| 106 | MEAT LOAF | BAT OUT OF HELL II: BACK INTO HELL | 2x Platinum | 1,000,000 | 1993 |
| 107 | ROLF ZUCKOWSKI | DEZEMBERTRÄUME | 2x Platinum | 1,000,000 | 1993 |
| 108 | MARIUS MÜLLER-WESTERNHAGEN | JA, JA | 2x Platinum | 1,000,000 | 1992 |
| 109 | PUR | LIVE | 2x Platinum | 1,000,000 | 1992 |
| 110 | BIBI UND TINA | BIBI UND TINA – DAS FOHLEN (FOLGE 1) | 2x Platinum | 1,000,000 | 1991 |
| 111 | DIE PRINZEN | DAS LEBEN IST GRAUSAM | 2x Platinum | 1,000,000 | 1991 |
| 112 | GUNS N` ROSES | USE YOUR ILLUSION I | 2x Platinum | 1,000,000 | 1991 |
| 113 | NIRVANA | NEVERMIND | 2x Platinum | 1,000,000 | 1991 |
| 114 | AC/DC | THE RAZOR`S EDGE | 2x Platinum | 1,000,000 | 1990 |
| 115 | BEE GEES | THE VERY BEST OF THE BEE GEES | 2x Platinum | 1,000,000 | 1990 |
| 116 | ELTON JOHN | THE VERY BEST OF ELTON JOHN | 2x Platinum | 1,000,000 | 1990 |
| 117 | ENIGMA | MCMXC A.D. | 2x Platinum | 1,000,000 | 1990 |
| 118 | HERBERT GRÖNEMEYER | LUXUS | 2x Platinum | 1,000,000 | 1990 |
| 119 | SCORPIONS | CRAZY WORLD | 2x Platinum | 1,000,000 | 1990 |
| 120 | WILDECKER HERZBUBEN | HERZILEIN | 2x Platinum | 1,000,000 | 1990 |
| 121 | MARIUS MÜLLER-WESTERNHAGEN | HALLELUJA | 2x Platinum | 1,000,000 | 1989 |
| 122 | ROD STEWART | THE BEST OF ROD STEWART (1989) | 2x Platinum | 1,000,000 | 1989 |
| 123 | TINA TURNER | FOREIGN AFFAIR | 2x Platinum | 1,000,000 | 1989 |
| 124 | TRACY CHAPMAN | CROSSROADS | 2x Platinum | 1,000,000 | 1989 |
| 125 | ORIGINAL NAABTAL DUO | PATRONA BAVARIAE | 2x Platinum | 1,000,000 | 1988 |
| 126 | ROXETTE | LOOK SHARP! | 2x Platinum | 1,000,000 | 1988 |
| 127 | TANITA TIKARAM | ANCIENT HEART | 2x Platinum | 1,000,000 | 1988 |
| 128 | FLEETWOOD MAC | TANGO IN THE NIGHT | 2x Platinum | 1,000,000 | 1987 |
| 129 | JENNIFER RUSH | HEART OVER MIND | 2x Platinum | 1,000,000 | 1987 |
| 130 | U2 | THE JOSHUA TREE | 2x Platinum | 1,000,000 | 1987 |
| 131 | CHRIS DE BURGH | INTO THE LIGHT | 2x Platinum | 1,000,000 | 1986 |
| 132 | HERBERT GRÖNEMEYER | SPRÜNGE | 2x Platinum | 1,000,000 | 1986 |
| 133 | MADONNA | TRUE BLUE | 2x Platinum | 1,000,000 | 1986 |
| 134 | TINA TURNER | BREAK EVERY RULE | 2x Platinum | 1,000,000 | 1986 |
| 135 | BAP | VUN DRINNE NOH DRUSSE | 2x Platinum | 1,000,000 | 1985 |
| 136 | BRUCE SPRINGSTEEN | BORN IN THE U.S.A. | 2x Platinum | 1,000,000 | 1984 |
| 137 | JENNIFER RUSH | JENNIFER RUSH | 2x Platinum | 1,000,000 | 1984 |
| 138 | ROGER WHITTAKER | EIN GLÜCK, DAß ES DICH GIBT | 2x Platinum | 1,000,000 | 1984 |
| 139 | ROGER WHITTAKER | WEIHNACHTEN MIT ROGER WHITTAKER | 2x Platinum | 1,000,000 | 1983 |
| 140 | PETER HOFMANN | ROCK CLASSICS | 2x Platinum | 1,000,000 | 1982 |
| 141 | PHIL COLLINS | HELLO, I MUST BE GOING | 2x Platinum | 1,000,000 | 1982 |
| 142 | BAP | FÜR USSZESCHNIGGE | 2x Platinum | 1,000,000 | 1981 |
| 143 | ABBA | SUPER TROUPER | 2x Platinum | 1,000,000 | 1980 |
| 144 | AC/DC | BACK IN BLACK | 2x Platinum | 1,000,000 | 1980 |
| 145 | PETER MAFFAY | REVANCHE | 2x Platinum | 1,000,000 | 1980 |
| 146 | THE BLUES BROTHERS | BLUES BROTHERS (SOUNDTRACK) | 2x Platinum | 1,000,000 | 1980 |
| 147 | RICHARD CLAYDERMAN | REVERIES / TRÄUMEREIEN | 2x Platinum | 1,000,000 | 1979 |
| 148 | VARIOUS ARTISTS | DAS DSCHUNGELBUCH FOLGE 1 | 2x Platinum | 1,000,000 | 1979 |
| 149 | BONEY M | NIGHTFLIGHT TO VENUS | 2x Platinum | 1,000,000 | 1978 |
| 150 | MARIUS MÜLLER-WESTERNHAGEN | MIT PFEFFERMINZ BIN ICH DEIN PRINZ | 2x Platinum | 1,000,000 | 1978 |
| 151 | ABBA | ARRIVAL | 2x Platinum | 1,000,000 | 1976 |
| 152 | CAT STEVENS | GREATEST HITS | 2x Platinum | 1,000,000 | 1975 |
| 153 | PINK FLOYD | DARK SIDE OF THE MOON | 2x Platinum | 1,000,000 | 1973 |
Timeline of the best-selling albums in Germany
| | | | | |
| --- | --- | --- | --- | --- |
| Date | Artist | Album | Certification | Sales |
| 1978 | Bee Gees | Saturday Night Fever | 5x Gold | 1,250,000 |
| 1978 | Bee Gees | Saturday Night Fever | 3x Platin | 1,500,000 |
| 1990 | Soundtrack | Dirty Dancing | 4x Platin | 2,000,000 |
| 1990 | Phil Collins | But Seriously | 5x Platin | 2,500,000 |
| 1994 | Phil Collins | But Seriously | 6x Platin | 3,000,000 |
| 2005 | Herbert Grönemeyer | Mensch | 21x Gold | 3,150,000 |
| 2021 | Soundtrack | Dirty Dancing | 13x Gold | 3,250,000 |
See also. Best-selling albums by country: