The list of best-selling albums in Germany based on Bundesverband Musikindustrie (BVMI) certifications. BVMI began certifying albums in 1975. In Germany, unlike in other countries, the awards are given in the following order:
gold → platinum → 3x gold → 2x platinum → 5x gold, etc. (instead of the usual – gold → platinum → 2x platinum → 3x platinum, etc.). Since June 2014, album certifications include audio streams.
According to BVMI, the best-selling album in Germany is Herbert Grönemeier's Mensch, which sold 3.150.000 copies and became 21x gold. Phil Collins' But Seriously is the best selling English language album in Germany with 3 million copies. The first albums to be awarded for a million copies sold were the soundtrack Saturday Night Fever and Boney M's Nightflight To Venus in 1978.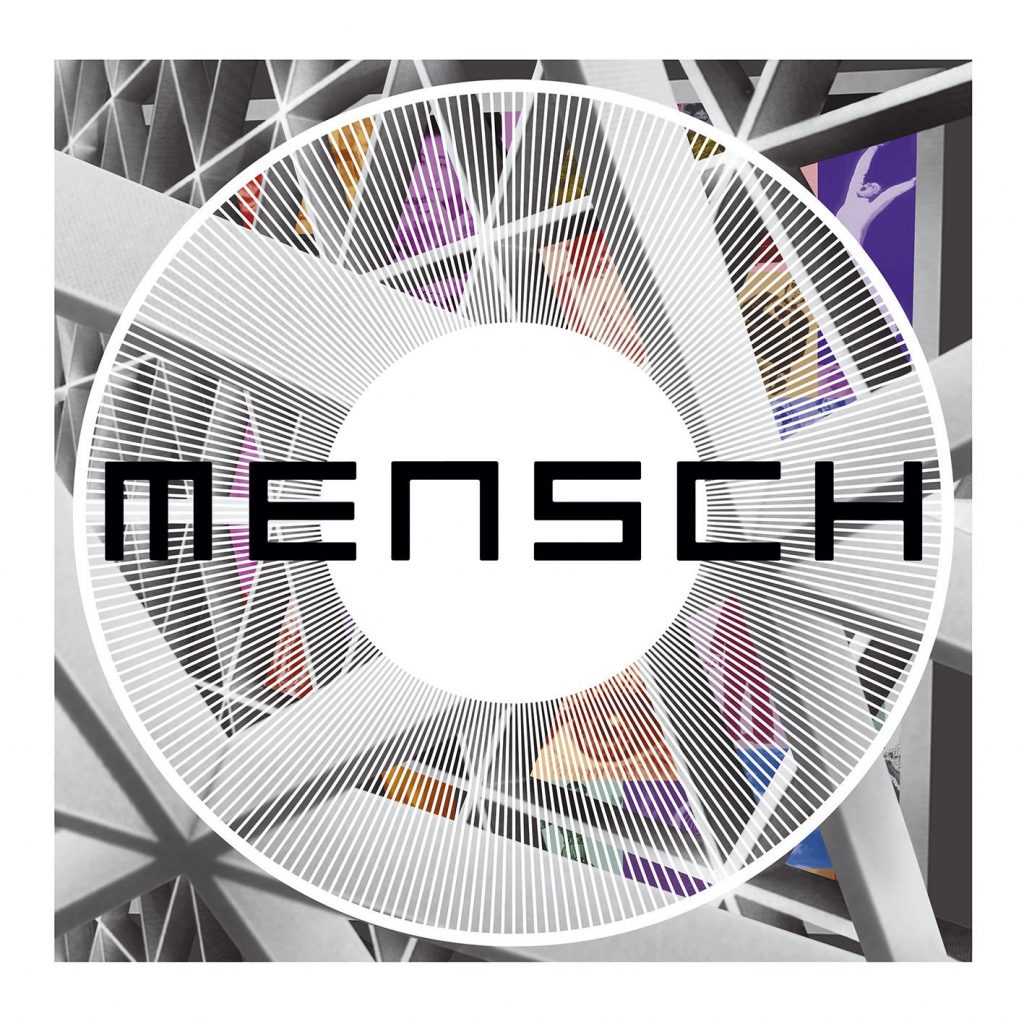 1
Certification levels
2
List of best-selling albums in Germany
3
Timeline of top certified album
Certification levels
On June 1, 2014, BVMI launched the new Diamond Album award for 750,000 copies sold. Only recordings released after January 1, 2013 can receive the Diamond Album. Certifications for albums released in Germany depend upon their release date.
| | | |
| --- | --- | --- |
| Release date | Gold | Platinum |
| Before 24.08.1999 | 250.000 | 500.000 |
| 25.08.1999 – 31.12.2002 | 150.000 | 300.000 |
| Since 1.01.2003 | 100.000 | 200.000 |
List of best-selling albums in Gremany
| | | | | |
| --- | --- | --- | --- | --- |
| RANK | ARTIST | ALBUM | AWARD | SALES |
| 1 | HERBERT GRÖNEMEYER | MENSCH | 21G | 3 150 000 |
| 2 | PHIL COLLINS | BUT SERIOUSLY | 6P | 3 000 000 |
| 3 | HERBERT GRÖNEMEYER | 4630 BOCHUM | 11G | 2 750 000 |
| 4 | ABBA | GOLD – GREATEST HITS | 5P | 2 500 000 |
| 5 | GENESIS | WE CAN'T DANCE | 5P | 2 500 000 |
| 6 | HELENE FISCHER | FARBENSPIEL | 12P | 2 400 000 |
| 7 | ANDREA BERG | BEST OF | 15G | 2 250 000 |
| 8 | QUEEN | GREATEST HITS II | 9G | 2 250 000 |
| 9 | THE KELLY FAMILY | OVER THE HUMP | 9G | 2 250 000 |
| 10 | TRACY CHAPMAN | TRACY CHAPMAN | 9G | 2 250 000 |
| 11 | ANDREA BOCELLI | BOCELLI | 4P | 2 000 000 |
| 12 | HELENE FISCHER | BEST OF HELENE FISCHER | 10P | 2 000 000 |
| 13 | MICHAEL JACKSON | BAD | 4P | 2 000 000 |
| 14 | MICHAEL JACKSON | DANGEROUS | 4P | 2 000 000 |
| 15 | PINK FLOYD | THE WALL | 4P | 2 000 000 |
| 16 | PUR | ABENTEUERLAND | 4P | 2 000 000 |
| 17 | SOUNDTRACK | DIRTY DANCING | 4P | 2 000 000 |
| 18 | THE BEATLES | 1962 – 1966 | 4P | 2 000 000 |
| 19 | WOLFGANG PETRY | ALLES | 4P | 2 000 000 |
| 20 | UNHEILIG | GROSSE FREIHEIT | 9P | 1 800 000 |
| 21 | HERBERT GRÖNEMEYER | Ö | 7G | 1 750 000 |
| 22 | MARIUS MÜLLER-WESTERNHAGEN | AFFENTHEATER | 7G | 1 750 000 |
| 23 | PHIL COLLINS | FACE VALUE | 7G | 1 750 000 |
| 24 | QUEEN | GREATEST HITS I | 7G | 1 750 000 |
| 25 | ROXETTE | JOYRIDE | 7G | 1 750 000 |
| 26 | THE BEATLES | 1 | 11G | 1 650 000 |
| 27 | ADELE | 21 | 8P | 1 600 000 |
| 28 | ACE OF BASE | HAPPY NATION/THE SIGN | 3P | 1 500 000 |
| 29 | ANASTACIA | FREAK OF NATURE | 3P | 1 500 000 |
| 30 | BEE GEES | SATURDAY NIGHT FEVER (SOUNDTRACK) | 3P | 1 500 000 |
| 31 | CELINE DION | LET'S TALK ABOUT LOVE | 3P | 1 500 000 |
| 32 | EROS RAMAZZOTTI | EROS | 3P | 1 500 000 |
| 33 | JENNIFER RUSH | MOVIN' | 3P | 1 500 000 |
| 34 | MARIUS MÜLLER-WESTERNHAGEN | WESTERNHAGEN – LIVE | 3P | 1 500 000 |
| 35 | MATTHIAS REIM | REIM | 3P | 1 500 000 |
| 36 | MICHAEL JACKSON | HISTORY: PAST, PRESENT & FUTURE BOOK I | 3P | 1 500 000 |
| 37 | MICHAEL JACKSON | THRILLER | 3P | 1 500 000 |
| 38 | MUSICAL HAMBURG | MUSICAL HAMBURG – DAS PHANTOM DER OPER | 3P | 1 500 000 |
| 39 | PHIL COLLINS | BOTH SIDES | 3P | 1 500 000 |
| 40 | PHIL COLLINS | NO JACKET REQUIRED | 3P | 1 500 000 |
| 41 | PHIL COLLINS | SERIOUS HITS … LIVE! | 3P | 1 500 000 |
| 42 | PUR | SEILTÄNZERTRAUM | 3P | 1 500 000 |
| 43 | QUEEN | MADE IN HEAVEN | 3P | 1 500 000 |
| 44 | ROBBIE WILLIAMS | SWING WHEN YOU'RE WINNING | 5P | 1 500 000 |
| 45 | THE BEATLES | 1967 – 1970 | 3P | 1 500 000 |
| 46 | WHITNEY HOUSTON | THE BODYGUARD (SOUNDTRACK) | 3P | 1 500 000 |
| 47 | PETER FOX | STADTAFFE | 13G | 1 300 000 |
| 48 | SANTIANO | BIS ANS ENDE DER WELT | 13G | 1 300 000 |
| 49 | ANDREA JÜRGENS | WEIHNACHTEN MIT ANDREA JÜRGENS | 5G | 1 250 000 |
| 50 | CELINE DION | FALLING INTO YOU | 5G | 1 250 000 |
| 51 | ERIC CLAPTON | UNPLUGGED | 5G | 1 250 000 |
| 52 | FLEETWOOD MAC | RUMOURS | 5G | 1 250 000 |
| 53 | GUNS N' ROSES | USE YOUR ILLUSION II | 5G | 1 250 000 |
| 54 | MARIUS MÜLLER-WESTERNHAGEN | RADIO MARIA | 5G | 1 250 000 |
| 55 | MODERN TALKING | BACK FOR GOOD | 5G | 1 250 000 |
| 56 | R.E.M. | AUTOMATIC FOR THE PEOPLE | 5G | 1 250 000 |
| 57 | R.E.M. | OUT OF TIME | 5G | 1 250 000 |
| 58 | SIMPLY RED | STARS | 5G | 1 250 000 |
| 59 | SOUNDTRACK | GREASE | 5G | 1 250 000 |
| 60 | SOUNDTRACK | TITANIC | 5G | 1 250 000 |
| 61 | TINA TURNER | PRIVATE DANCER | 5G | 1 250 000 |
| 62 | VANGELIS | 1492 – CONQUEST OF PARADISE (SOUNDTRACK) | 5G | 1 250 000 |
| 63 | ADELE | 25 | 6P | 1 200 000 |
| 64 | AMY WINEHOUSE | BACK TO BLACK | 6P | 1 200 000 |
| 65 | HELENE FISCHER | WEIHNACHTEN | 6P | 1 200 000 |
| 66 | ICH + ICH | VOM SELBEN STERN | 6P | 1 200 000 |
| 67 | ROBBIE WILLIAMS | ESCAPOLOGY | 4P | 1 200 000 |
| 68 | SANTIANO | MIT DEN GEZEITEN | 6P | 1 200 000 |
| 69 | DEUTSCHLAND SUCHT DEN SUPERSTAR | UNITED | 11G | 1 100 000 |
| 70 | ROBBIE WILLIAMS | INTENSIVE CARE | 11G | 1 100 000 |
| 71 | ROSENSTOLZ | DAS GROSSE LEBEN | 11G | 1 100 000 |
| 72 | UDO LINDENBERG | MTV UNPLUGGED – LIVE AUS DEM HOTEL ATLANTIK | 11G | 1 100 000 |
| 73 | CELINE DION | ALL THE WAY…A DECADE OF SONG | 7G | 1 050 000 |
| 74 | MARIUS MÜLLER-WESTERNHAGEN | SO WEIT… – BEST OF | 7G | 1 050 000 |
| 75 | NO ANGELS | ELLE'MENTS | 7G | 1 050 000 |
| 76 | ABBA | ARRIVAL | 2P | 1 000 000 |
| 77 | ABBA | SUPER TROUPER | 2P | 1 000 000 |
| 78 | AC/DC | BACK IN BLACK | 2P | 1 000 000 |
| 79 | AC/DC | BLACK ICE | 5P | 1 000 000 |
| 80 | AC/DC | THE RAZOR'S EDGE | 2P | 1 000 000 |
| 81 | ALANIS MORISSETTE | JAGGED LITTLE PILL | 2P | 1 000 000 |
| 82 | AMY MACDONALD | THIS IS THE LIFE | 5P | 1 000 000 |
| 83 | ANDREA BERG | ABENTEUER | 5P | 1 000 000 |
| 84 | ANDREA BERG | SCHWERELOS | 5P | 1 000 000 |
| 85 | BACKSTREET BOYS | BACKSTREET'S BACK | 2P | 1 000 000 |
| 86 | BAP | FÜR USSZESCHNIGGE | 2P | 1 000 000 |
| 87 | BAP | VUN DRINNE NOH DRUSSE | 2P | 1 000 000 |
| 88 | BEE GEES | THE VERY BEST OF THE BEE GEES | 2P | 1 000 000 |
| 89 | BON JOVI | CROSS ROAD | 2P | 1 000 000 |
| 90 | BONEY M | NIGHTFLIGHT TO VENUS | 2P | 1 000 000 |
| 91 | BRUCE SPRINGSTEEN | BORN IN THE U.S.A. | 2P | 1 000 000 |
| 92 | BRUCE SPRINGSTEEN | GREATEST HITS | 2P | 1 000 000 |
| 93 | BRYAN ADAMS | SO FAR SO GOOD | 2P | 1 000 000 |
| 94 | CAT STEVENS | GREATEST HITS | 2P | 1 000 000 |
| 95 | CHER | BELIEVE | 2P | 1 000 000 |
| 96 | CHRIS DE BURGH | INTO THE LIGHT | 2P | 1 000 000 |
| 97 | DIE PRINZEN | DAS LEBEN IST GRAUSAM | 2P | 1 000 000 |
| 98 | DIE TOTEN HOSEN | OPIUM FÜRS VOLK | 2P | 1 000 000 |
| 99 | DIE TOTEN HOSEN | REICH & SEXY | 2P | 1 000 000 |
| 100 | DIE WILDECKER HERZBUBEN | HERZILEIN | 2P | 1 000 000 |
| 101 | ELTON JOHN | THE VERY BEST OF ELTON JOHN | 2P | 1 000 000 |
| 102 | ENIGMA | MCMXC A.D. | 2P | 1 000 000 |
| 103 | EURYTHMICS | GREATEST HITS | 2P | 1 000 000 |
| 104 | FLEETWOOD MAC | TANGO IN THE NIGHT | 2P | 1 000 000 |
| 105 | GUNS N' ROSES | USE YOUR ILLUSION I | 2P | 1 000 000 |
| 106 | HELENE FISCHER | HELENE FISCHER | 5P | 1 000 000 |
| 107 | HERBERT GRÖNEMEYER | LUXUS | 2P | 1 000 000 |
| 108 | HERBERT GRÖNEMEYER | SPRÜNGE | 2P | 1 000 000 |
| 109 | JENNIFER RUSH | HEART OVER MIND | 2P | 1 000 000 |
| 110 | JENNIFER RUSH | JENNIFER RUSH | 2P | 1 000 000 |
| 111 | MADONNA | TRUE BLUE | 2P | 1 000 000 |
| 112 | MARIAH CAREY | MUSIC BOX | 2P | 1 000 000 |
| 113 | MARIUS MÜLLER-WESTERNHAGEN | HALLELUJA | 2P | 1 000 000 |
| 114 | MARIUS MÜLLER-WESTERNHAGEN | JA, JA | 2P | 1 000 000 |
| 115 | MARIUS MÜLLER-WESTERNHAGEN | MIT PFEFFERMINZ BIN ICH DEIN PRINZ | 2P | 1 000 000 |
| 116 | MEAT LOAF | BAD OUT OF HELL II – BACK INTO HELL | 2P | 1 000 000 |
| 117 | NELLY FURTADO | LOOSE | 5P | 1 000 000 |
| 118 | NIRVANA | NEVERMIND | 2P | 1 000 000 |
| 119 | ORIGINAL NAABTAL DUO | PATRONA BAVARIAE | 2P | 1 000 000 |
| 120 | PAUL POTTS | ONE CHANCE | 5P | 1 000 000 |
| 121 | PETER HOFMANN | ROCK CLASSICS | 2P | 1 000 000 |
| 122 | PETER MAFFAY | REVANCHE | 2P | 1 000 000 |
| 123 | PHIL COLLINS | HELLO, I MUST BE GOING | 2P | 1 000 000 |
| 124 | PINK FLOYD | DARK SIDE OF THE MOON | 2P | 1 000 000 |
| 125 | PUR | LIVE | 2P | 1 000 000 |
| 126 | PUR | MÄCHTIG VIEL THEATER | 2P | 1 000 000 |
| 127 | RICHARD CLAYDERMAN | TRÄUMEREIEN I | 2P | 1 000 000 |
| 128 | ROD STEWART | THE BEST OF ROD STEWART (1989) | 2P | 1 000 000 |
| 129 | ROGER WHITTAKER | EIN GLÜCK, DAß ES DICH GIBT | 2P | 1 000 000 |
| 130 | ROGER WHITTAKER | WEIHNACHTEN MIT ROGER WHITTAKER | 2P | 1 000 000 |
| 131 | ROLF ZUCKOWSKI | DEZEMBERTRÄUME | 2P | 1 000 000 |
| 132 | ROLF ZUCKOWSKI | IM KINDERGARTEN | 2P | 1 000 000 |
| 133 | ROXETTE | LOOK SHARP! | 2P | 1 000 000 |
| 134 | SANTANA | SUPERNATURAL | 2P | 1 000 000 |
| 135 | SARAH CONNOR | MUTTERSPRACHE | 5P | 1 000 000 |
| 136 | SCORPIONS | CRAZY WORLD | 2P | 1 000 000 |
| 137 | SOUNDTRACK | THE LION KING | 2P | 1 000 000 |
| 138 | TANITA TIKARAM | ANCIENT HEART | 2P | 1 000 000 |
| 139 | THE BLUES BROTHERS | BLUES BROTHERS (SOUNDTRACK) | 2P | 1 000 000 |
| 140 | THE KELLY FAMILY | ALMOST HEAVEN | 2P | 1 000 000 |
| 141 | THE SMURFS (DIE SCHLÜMPFE) | TEKKNO IST COOL | 2P | 1 000 000 |
| 142 | TIC TAC TOE | KLAPPE DIE 2TE | 2P | 1 000 000 |
| 143 | TIC TAC TOE | TIC TAC TOE | 2P | 1 000 000 |
| 144 | TINA TURNER | BREAK EVERY RULE | 2P | 1 000 000 |
| 145 | TINA TURNER | FOREIGN AFFAIR | 2P | 1 000 000 |
| 146 | TRACY CHAPMAN | CROSSROADS | 2P | 1 000 000 |
| 147 | U2 | THE JOSHUA TREE | 2P | 1 000 000 |
| 148 | VARIOUS ARTISTS | DAS DSCHUNGELBUCH FOLGE 1 | 2P | 1 000 000 |
| 149 | WOLFGANG PETRY | NIE GENUG | 2P | 1 000 000 |
| 150 | XAVIER NAIDOO | NICHT VON DIESER WELT | 2P | 1 000 000 |
| 151 | BRITNEY SPEARS | OOPS!…I DID IT AGAIN | 3P | 900 000 |
| 152 | DIE TOTEN HOSEN | BALLAST DER REPUBLIK | 9G | 900 000 |
| 153 | ENYA | A DAY WITHOUT RAIN | 3P | 900 000 |
| 154 | JAMES BLUNT | BACK TO BEDLAM | 9G | 900 000 |
| 155 | LADY GAGA | THE FAME | 9G | 900 000 |
| 156 | LINKIN PARK | HYBRID THEORY | 3P | 900 000 |
| 157 | MADONNA | RAY OF LIGHT | 3P | 900 000 |
| 158 | NENA | 20 JAHRE NENA | 3P | 900 000 |
| 159 | ROBBIE WILLIAMS | GREATEST HITS | 9G | 900 000 |
| 160 | ROBBIE WILLIAMS | LIVE SUMMER 2003 – LIVE AT KNEBWORTH | 9G | 900 000 |
| 161 | UNHEILIG | LICHTER DER STADT | 9G | 900 000 |
| 162 | ANASTACIA | ANASTACIA | 4P | 800 000 |
| 163 | ED SHEERAN | DIVIDE | 4P | 800 000 |
| 164 | HELENE FISCHER | FÜR EINEN TAG | 4P | 800 000 |
| 165 | HERBERT GRÖNEMEYER | 12 | 4P | 800 000 |
| 166 | KATIE MELUA | PIECE BY PIECE | 4P | 800 000 |
| 167 | LINKIN PARK | METEORA | 4P | 800 000 |
| 168 | MICHAEL BUBLE | CHRISTMAS | 4P | 800 000 |
| 169 | P!NK | FUNHOUSE | 4P | 800 000 |
| 170 | SANTIANO | VON LIEBE, TOD UND FREIHEIT | 4P | 800 000 |
| 171 | XAVIER NAIDOO | TELEGRAMM FÜR X | 4P | 800 000 |
| 172 | 4 NON BLONDES | BIGGER, BETTER, FASTER, MORE! | 3G | 750 000 |
| 173 | ABBA | THE VERY BEST OF ABBA | 3G | 750 000 |
| 174 | A-HA | HUNTING HIGH AND LOW | 3G | 750 000 |
| 175 | ALPHAVILLE | FOREVER YOUNG | 3G | 750 000 |
| 176 | ANASTACIA | NOT THAT KIND | 5G | 750 000 |
| 177 | BACKSTREET BOYS | MILLENNIUM | 3G | 750 000 |
| 178 | BEE GEES | E.S.P. | 3G | 750 000 |
| 179 | BON JOVI | CRUSH | 5G | 750 000 |
| 180 | BRITNEY SPEARS | …BABY ONE MORE TIME | 3G | 750 000 |
| 181 | BUENA VISTA SOCIAL CLUB | BUENA VISTA SOCIAL CLUB | 3G | 750 000 |
| 182 | CHRIS REA | THE ROAD TO HELL | 3G | 750 000 |
| 183 | DETLEV JÖCKER | 1, 2, 3 IM SAUSESCHRITT | 3G | 750 000 |
| 184 | DIDO | NO ANGEL | 3G | 750 000 |
| 185 | DIE ÄRZTE | DIE BESTIE IN MENSCHENGESTALT | 3G | 750 000 |
| 186 | DIE DOOFEN | LIEDER, DIE DIE WELT NICHT BRAUCHT | 3G | 750 000 |
| 187 | DIE FANTASTISCHEN VIER | VIER GEWINNT | 3G | 750 000 |
| 188 | DIE PRINZEN | ALLES NUR GEKLAUT | 3G | 750 000 |
| 189 | DIE PRINZEN | KÜSSEN VERBOTEN | 3G | 750 000 |
| 190 | DIE TOTEN HOSEN | EIN KLEINES BIßCHEN HORRORSCHAU | 3G | 750 000 |
| 191 | DIE TOTEN HOSEN | IM AUFTRAG DES HERRN | 3G | 750 000 |
| 192 | DIE TOTEN HOSEN | KAUF MICH! | 3G | 750 000 |
| 193 | ERNST MOSCH & ORIG. EGERLÄNDER MUSIKANT. | EIN KLANG BEGEISTERT | 3G | 750 000 |
| 194 | EROS RAMAZZOTTI | DONDE HAY MUSICA / DOVE C'E MUSICA | 3G | 750 000 |
| 195 | GENESIS | LIVE – THE WAY WE WALK VOL. 1 : THE SHORTS | 3G | 750 000 |
| 196 | GEORGE MICHAEL | LADIES & GENTLEMEN – THE BEST OF GEORGE MICHAEL | 3G | 750 000 |
| 197 | GREEN DAY | DOOKIE | 3G | 750 000 |
| 198 | HERBERT GRÖNEMEYER | BLEIBT ALLES ANDERS | 3G | 750 000 |
| 199 | HERBERT GRÖNEMEYER | CHAOS | 3G | 750 000 |
| 200 | HERBERT GRÖNEMEYER | GRÖNEMEYER – LIVE | 3G | 750 000 |
| 201 | JAMES LAST | AUF LAST GEHTS LOS | 3G | 750 000 |
| 202 | JOE COCKER | UNCHAIN MY HEART | 3G | 750 000 |
| 203 | LED ZEPPELIN | LED ZEPPELIN IV | 3G | 750 000 |
| 204 | MADONNA | LIKE A PRAYER | 3G | 750 000 |
| 205 | MADONNA | LIKE A VIRGIN | 3G | 750 000 |
| 206 | MADONNA | THE IMMACULATE COLLECTION | 3G | 750 000 |
| 207 | NEIL YOUNG | HARVEST | 3G | 750 000 |
| 208 | NORAH JONES | COME AWAY WITH ME | 5G | 750 000 |
| 209 | PAUL SIMON | GRACELAND | 3G | 750 000 |
| 210 | PETER MAFFAY | TABALUGA ODER DIE REISE ZUR VERNUNFT | 3G | 750 000 |
| 211 | PETER MAFFAY | TABALUGA UND DAS LEUCHTENDE SCHWEIGEN | 3G | 750 000 |
| 212 | PETER MAFFAY | TABALUGA UND LILLI | 3G | 750 000 |
| 213 | PHIL COLLINS | HITS | 3G | 750 000 |
| 214 | PINK FLOYD | THE DIVISION BELL | 3G | 750 000 |
| 215 | PRINCE | PURPLE RAIN (SOUNDTRACK) | 3G | 750 000 |
| 216 | QUEEN | A KIND OF MAGIC | 3G | 750 000 |
| 217 | RED HOT CHILI PEPPERS | BY THE WAY | 5G | 750 000 |
| 218 | RED HOT CHILI PEPPERS | CALIFORNICATION | 3G | 750 000 |
| 219 | ROLF ZUCKOWSKI | ROLFS NEUE SCHULWEG-HITPARADE | 3G | 750 000 |
| 220 | ROXETTE | TOURISM | 3G | 750 000 |
| 221 | SHAKIRA | LAUNDRY SERVICE | 5G | 750 000 |
| 222 | SHANIA TWAIN | COME ON OVER | 3G | 750 000 |
| 223 | SIMPLY RED | PICTURE BOOK | 3G | 750 000 |
| 224 | SOUNDTRACK | POKEMON 2B A MASTER | 3G | 750 000 |
| 225 | SOUNDTRACK | THE JUNGLE BOOK | 3G | 750 000 |
| 226 | SOUNDTRACK | THE LITTLE MERMAID | 3G | 750 000 |
| 227 | SPICE GIRLS | SPICE | 3G | 750 000 |
| 228 | THE FUGEES | THE SCORE | 3G | 750 000 |
| 229 | THE SMURFS (DIE SCHLÜMPFE) | ALLES BANANE – VOL.3 | 3G | 750 000 |
| 230 | THE SMURFS (DIE SCHLÜMPFE) | MEGAPARTY – VOLUME 2 | 3G | 750 000 |
| 231 | THE THREE TENORS | THE THREE TENORS IN CONCERT 1994 | 3G | 750 000 |
| 232 | TINA TURNER | SIMPLY THE BEST | 3G | 750 000 |
| 233 | WOLFGANG PETRY | EINFACH GEIL! | 3G | 750 000 |
| 234 | ZZ TOP | AFTERBURNER | 3G | 750 000 |
| 235 | ZZ TOP | ELIMINATOR | 3G | 750 000 |
| 236 | ZZ TOP | GREATEST HITS | 3G | 750 000 |
| 237 | ANDREAS BOURANI | HEY | 7G | 700 000 |
| 238 | ANDREAS GABALIER | HOME SWEET HOME | 7G | 700 000 |
| 239 | COLDPLAY | VIVA LA VIDA OR DEATH AND ALL HIS FRIENDS | 7G | 700 000 |
| 240 | ED SHEERAN | X | 7G | 700 000 |
| 241 | GREEN DAY | AMERICAN IDIOT | 7G | 700 000 |
| 242 | LANA DEL REY | BORN TO DIE | 7G | 700 000 |
| 243 | LINKIN PARK | MINUTES TO MIDNIGHT | 7G | 700 000 |
| 244 | P!NK | I'M NOT DEAD | 7G | 700 000 |
| 245 | SILBERMOND | NICHTS PASSIERT | 7G | 700 000 |
| 246 | SILBERMOND | VERSCHWENDE DEINE ZEIT | 7G | 700 000 |
| 247 | AC/DC | ROCK OR BUST | 3P | 600 000 |
| 248 | ANDREA BERG | ZWISCHEN HIMMEL & ERDE | 3P | 600 000 |
| 249 | COLDPLAY | X&Y | 3P | 600 000 |
| 250 | DAVID GUETTA | NOTHING BUT THE BEAT | 3P | 600 000 |
| 251 | DIDO | LIFE FOR RENT | 3P | 600 000 |
| 252 | DIE TOTEN HOSEN | UNSTERBLICH | 2P | 600 000 |
| 253 | EMINEM | THE EMINEM SHOW | 2P | 600 000 |
| 254 | EMINEM | THE MARSHALL MATHERS LP | 2P | 600 000 |
| 255 | EROS RAMAZZOTTI | STILELIBERO / ESTILO LIBRE | 2P | 600 000 |
| 256 | HERBERT GRÖNEMEYER | WAS MUSS MUSS | 3P | 600 000 |
| 257 | JULI | ES IST JULI | 3P | 600 000 |
| 258 | KINGS OF LEON | ONLY BY THE NIGHT | 3P | 600 000 |
| 259 | LENNY KRAVITZ | GREATEST HITS | 2P | 600 000 |
| 260 | MADONNA | CONFESSIONS ON A DANCE FLOOR | 3P | 600 000 |
| 261 | MADONNA | MUSIC | 2P | 600 000 |
| 262 | MICHAEL HIRTE | DER MANN MIT DER MUNDHARMONIKA | 3P | 600 000 |
| 263 | NORAH JONES | FEELS LIKE HOME | 3P | 600 000 |
| 264 | P!NK | M!SSUNDAZTOOD | 2P | 600 000 |
| 265 | PETER MAFFAY | TATTOOS – 40 JAHRE – ALLE HITS | 3P | 600 000 |
| 266 | PUR | MITTENDRIN | 2P | 600 000 |
| 267 | RAMMSTEIN | MUTTER | 2P | 600 000 |
| 268 | RED HOT CHILI PEPPERS | STADIUM ARCADIUM | 3P | 600 000 |
| 269 | ROBBIE WILLIAMS | RUDEBOX | 3P | 600 000 |
| 270 | ROGER CICERO | MÄNNERSACHEN | 3P | 600 000 |
| 271 | ROLF ZUCKOWSKI | WINTERKINDER | 3P | 600 000 |
| 272 | ROSENSTOLZ | DIE SUCHE GEHT WEITER | 3P | 600 000 |
| 273 | ROSENSTOLZ | HERZ | 3P | 600 000 |
| 274 | SHANIA TWAIN | UP! | 2P | 600 000 |
| 275 | SILBERMOND | LAUT GEDACHT | 3P | 600 000 |
| 276 | SÖHNE MANNHEIMS | NOIZ | 3P | 600 000 |
| 277 | UDO LINDENBERG | STARK WIE ZWEI | 3P | 600 000 |
| 278 | XAVIER NAIDOO | ZWISCHENSPIEL – ALLES FÜR DEN HERRN | 2P | 600 000 |
| 279 | ABBA | GREATEST HITS, VOLUME 2 | 1P | 500 000 |
| 280 | ABBA | THE ALBUM | 1P | 500 000 |
| 281 | ABBA | THE BEST OF ABBA | 1P | 500 000 |
| 282 | ABBA | THE VISITORS | 1P | 500 000 |
| 283 | ABBA | VOULEZ-VOUZ | 1P | 500 000 |
| 284 | ABBA | WATERLOO | 1P | 500 000 |
| 285 | AC/DC | DIRTY DEEDS DONE DIRT CHEAP | 1P | 500 000 |
| 286 | AC/DC | FOR THOSE ABOUT TO ROCK (WE SALUTE YOU) | 1P | 500 000 |
| 287 | AC/DC | HIGH VOLTAGE | 1P | 500 000 |
| 288 | AC/DC | HIGHWAY TO HELL | 1P | 500 000 |
| 289 | AC/DC | IF YOU WANT BLOOD YOU'VE GOT IT | 1P | 500 000 |
| 290 | AC/DC | LET THERE BE ROCK | 1P | 500 000 |
| 291 | AC/DC | WHO MADE WHO | 1P | 500 000 |
| 292 | ADEL TAWIL | LIEDER | 5G | 500 000 |
| 293 | ADORO | ADORO | 5G | 500 000 |
| 294 | AEROSMITH | GET A GRIP | 1P | 500 000 |
| 295 | A-HA | HEADLINES AND DEADLINES – THE HITS OF A-HA | 1P | 500 000 |
| 296 | A-HA | SCOUNDREL DAYS | 1P | 500 000 |
| 297 | ALAN PARSONS | PYRAMID | 1P | 500 000 |
| 298 | ALAN PARSONS | TALES OF MYSTERY AND IMAGINATION | 1P | 500 000 |
| 299 | ALANIS MORISSETTE | SUPPOSED FORMER INFATUATION JUNKIE | 1P | 500 000 |
| 300 | ALANNAH MYLES | ALANNAH MYLES | 1P | 500 000 |
| 301 | ALISON MOYET | ALF | 1P | 500 000 |
| 302 | AMERICA | AMERICA'S GREATEST HITS | 1P | 500 000 |
| 303 | ANDRE RIEU | IN CONCERT | 1P | 500 000 |
| 304 | ANDRE RIEU | MEIN WEIHNACHTSTRAUM | 1P | 500 000 |
| 305 | ANDRE RIEU | ROMANTIC MOMENTS | 1P | 500 000 |
| 306 | ANDRE RIEU | STRAUSS & CO | 1P | 500 000 |
| 307 | ANDRE RIEU | WIENER MÉLANGE | 1P | 500 000 |
| 308 | ANDREA BERG | ATLANTIS | 5G | 500 000 |
| 309 | ANDREA BERG | DIE NEUE BEST OF | 5G | 500 000 |
| 310 | ANDREA BERG | DU BIST FREI | 1P | 500 000 |
| 311 | ANDREA BERG | SEELENBEBEN | 5G | 500 000 |
| 312 | ANDREA BERG | SPLITTERNACKT | 5G | 500 000 |
| 313 | ANDREA BOCELLI | ROMANZA | 1P | 500 000 |
| 314 | ANDY BORG | ADIOS AMOR | 1P | 500 000 |
| 315 | ANNE-SOPHIE MUTTER | ANTONIO VIVALDI DIE 4 JAHRESZEITEN | 1P | 500 000 |
| 316 | ANNETT LOUISAN | BOHEME | 5G | 500 000 |
| 317 | BACKSTREET BOYS | BACKSTREET BOYS | 1P | 500 000 |
| 318 | BAP | BESS DEMNÄHX | 1P | 500 000 |
| 319 | BAP | DA CAPO | 1P | 500 000 |
| 320 | BAP | WAHNSINN – DIE HITS VON 79 – 95 | 1P | 500 000 |
| 321 | BAP | X FÜR'E U | 1P | 500 000 |
| 322 | BARBRA STREISAND | GUILTY | 1P | 500 000 |
| 323 | BARCLAY JAMES HARVEST | EYES OF THE UNIVERSE | 1P | 500 000 |
| 324 | BARCLAY JAMES HARVEST | GONE TO EARTH | 1P | 500 000 |
| 325 | BEE GEES | HIGH CIVILIZATION | 1P | 500 000 |
| 326 | BEE GEES | STILL WATERS | 1P | 500 000 |
| 327 | BILLY JOEL | RIVER OF DREAMS | 1P | 500 000 |
| 328 | BILLY JOEL | STORM FRONT | 1P | 500 000 |
| 329 | BOB MARLEY & THE WAILERS | LEGEND | 1P | 500 000 |
| 330 | BÖHSE ONKELZ | E.I.N.S. | 1P | 500 000 |
| 331 | BON JOVI | KEEP THE FAITH | 1P | 500 000 |
| 332 | BON JOVI | NEW JERSEY | 1P | 500 000 |
| 333 | BON JOVI | SLIPPERY WHEN WET | 1P | 500 000 |
| 334 | BONEY M | LOVE FOR SALE | 1P | 500 000 |
| 335 | BONEY M | OCEANS OF FANTASY | 1P | 500 000 |
| 336 | BONEY M | STAR COLLECTION DADDY COOL | 1P | 500 000 |
| 337 | BONNIE TYLER | THE VERY BEST OF BONNIE TYLER | 1P | 500 000 |
| 338 | BRUNO MARS | DOO-WOPS & HOOLIGANS | 5G | 500 000 |
| 339 | BRYAN ADAMS | WAKING UP THE NEIGHBOURS | 1P | 500 000 |
| 340 | CAT STEVENS | MONA BONE JAKON | 1P | 500 000 |
| 341 | CAT STEVENS | TEA FOR THE TILLERMAN | 1P | 500 000 |
| 342 | CAT STEVENS | TEASER & THE FIRECAT | 1P | 500 000 |
| 343 | CHER | LOVE HURTS | 1P | 500 000 |
| 344 | CHRIS DE BURGH | FLYING COLOURS | 1P | 500 000 |
| 345 | CHRIS DE BURGH | MAN ON THE LINE | 1P | 500 000 |
| 346 | CHRIS DE BURGH | SPARK TO A FLAME | 1P | 500 000 |
| 347 | CHRIS DE BURGH | THE GETAWAY | 1P | 500 000 |
| 348 | CHRIS REA | AUBERGE | 1P | 500 000 |
| 349 | CHRIS REA | NEW LIGHT THROUGH OLD WINDOWS – THE BEST OF | 1P | 500 000 |
| 350 | CHRIS REA | THE BEST OF CHRIS REA | 1P | 500 000 |
| 351 | CITY | CITY | 1P | 500 000 |
| 352 | CRASH TEST DUMMIES | GOD SHUFFLED HIS FEET | 1P | 500 000 |
| 353 | CRO | RAOP | 5G | 500 000 |
| 354 | DAS KLEINE GESPENST | DAS KLEINE GESPENST | 1P | 500 000 |
| 355 | DAVID GARRETT | ENCORE | 5G | 500 000 |
| 356 | DAVID GARRETT | ROCK SYMPHONIES | 5G | 500 000 |
| 357 | DAVID GUETTA | ONE LOVE | 5G | 500 000 |
| 358 | DAVID HASSELHOFF | CRAZY FOR YOU | 1P | 500 000 |
| 359 | DAVID HASSELHOFF | DAVID | 1P | 500 000 |
| 360 | DAVID HASSELHOFF | LOOKING FOR FREEDOM | 1P | 500 000 |
| 361 | DEEP PURPLE | MADE IN JAPAN | 1P | 500 000 |
| 362 | DEPECHE MODE | BLACK CELEBRATION | 1P | 500 000 |
| 363 | DEPECHE MODE | THE SINGLES 86 – 98 | 1P | 500 000 |
| 364 | DEPECHE MODE | VIOLATOR | 1P | 500 000 |
| 365 | DETLEV JÖCKER | DER REGENBOGENFISCH | 1P | 500 000 |
| 366 | DETLEV JÖCKER | KOMM, DU KLEINER RACKER | 1P | 500 000 |
| 367 | DETLEV JÖCKER | SI-SA-SINGEMAUS | 1P | 500 000 |
| 368 | DIE ÄRZTE | 13 | 1P | 500 000 |
| 369 | DIE ÄRZTE | DAS BESTE VON KURZ NACH FRÜHER BIS JETZT | 1P | 500 000 |
| 370 | DIE ÄRZTE | JAZZ IST ANDERS | 5G | 500 000 |
| 371 | DIE ÄRZTE | LIVE/ NACH UNS DIE SINTFLUT | 1P | 500 000 |
| 372 | DIE ÄRZTE | PLANET PUNK | 1P | 500 000 |
| 373 | DIE FANTASTISCHEN VIER | LAUSCHGIFT | 1P | 500 000 |
| 374 | DIE FLIPPERS | LIEBE IST | 1P | 500 000 |
| 375 | DIE FLIPPERS | LOTUSBLUME | 1P | 500 000 |
| 376 | DIE FLIPPERS | ROTE ROSEN | 1P | 500 000 |
| 377 | DIE FLIPPERS | SOMMERTRÄUME | 1P | 500 000 |
| 378 | DIE KLEINE HEXE | DIE KLEINE HEXE, FOLGE 1 | 1P | 500 000 |
| 379 | DIE ROTEN ROSEN | WIR WARTEN AUFS CHRISTKIND | 1P | 500 000 |
| 380 | DIE TOTEN HOSEN | AUF DEM KREUZZUG INS GLÜCK | 1P | 500 000 |
| 381 | DIE TOTEN HOSEN | BIS ZUM BITTEREN ENDE | 1P | 500 000 |
| 382 | DIRE STRAITS | BROTHERS IN ARMS | 1P | 500 000 |
| 383 | DIRE STRAITS | COMMUNIQUE | 1P | 500 000 |
| 384 | DIRE STRAITS | DIRE STRAITS | 1P | 500 000 |
| 385 | DIRE STRAITS | LOVE OVER GOLD | 1P | 500 000 |
| 386 | DIRE STRAITS | MONEY FOR NOTHING | 1P | 500 000 |
| 387 | DIRE STRAITS | ON EVERY STREET | 1P | 500 000 |
| 388 | DJ BOBO | WORLD IN MOTION | 1P | 500 000 |
| 389 | DR. A. BEUERMANN | DIE ALLERSCHÖNSTEN KINDERLIEDER | 1P | 500 000 |
| 390 | DRAFI DEUTSCHER | GEMISCHTE GEFÜHLE | 1P | 500 000 |
| 391 | EAGLES | HOTEL CALIFORNIA | 1P | 500 000 |
| 392 | EDWARD SIMONI | PAN-TRÄUME | 1P | 500 000 |
| 393 | ELECTRONICA'S | QUIETSCH FIDELIO | 1P | 500 000 |
| 394 | ELTON JOHN | LOVE SONGS | 1P | 500 000 |
| 395 | ELVIS PRESLEY | ELVIS FOREVER | 1P | 500 000 |
| 396 | ENGELBERT | IN LIEBE | 1P | 500 000 |
| 397 | ENGELBERT | REMEMBER I LOVE YOU | 1P | 500 000 |
| 398 | ENGELBERT | TRÄUMEN MIT ENGELBERT | 1P | 500 000 |
| 399 | ENIGMA | ENIGMA 2 – THE CROSS OF CHANGES | 1P | 500 000 |
| 400 | ENYA | PAINT THE SKY WITH STARS – THE BEST OF ENYA | 1P | 500 000 |
| 401 | ENYA | WATERMARK | 1P | 500 000 |
| 402 | ERA | ERA | 1P | 500 000 |
| 403 | ERNST MOSCH & ORIG. EGERLÄNDER MUSIKANT. | ERNST MOSCH + SEINE ORIG.EGERL. MUSIK | 1P | 500 000 |
| 404 | EROS RAMAZZOTTI | IN OGNI SENSO | 1P | 500 000 |
| 405 | EROS RAMAZZOTTI | MISICA E | 1P | 500 000 |
| 406 | EROS RAMAZZOTTI | TUTTE STORIE / TODO HISTORIAS | 1P | 500 000 |
| 407 | ERSTE ALLGEMEINE VERUNSICHERUNG | GELD ODER LEBEN | 1P | 500 000 |
| 408 | ERSTE ALLGEMEINE VERUNSICHERUNG | NEPPOMUK'S RACHE | 1P | 500 000 |
| 409 | EVANESCENCE | FALLEN | 5G | 500 000 |
| 410 | FALCO | FALCO 3 | 1P | 500 000 |
| 411 | FALCO | OUT OF THE DARK (INTO THE LIGHT) | 1P | 500 000 |
| 412 | FARIN URLAUB | LIVEALBUM OF DEATH | 5G | 500 000 |
| 413 | FINE YOUNG CANNIBALS | THE RAW & THE COOKED | 1P | 500 000 |
| 414 | FIPS ASMUSSEN | WITZE AM LAUFENDEN BAND | 1P | 500 000 |
| 415 | FLEETWOOD MAC | GREATEST HITS | 1P | 500 000 |
| 416 | FOOL'S GARDEN | DISH OF THE DAY | 1P | 500 000 |
| 417 | FOREIGNER | 4 | 1P | 500 000 |
| 418 | FOREIGNER | AGENT PROVOCATEUR | 1P | 500 000 |
| 419 | FRANCIS LAI | BILITIS (SOUNDTRACK) | 1P | 500 000 |
| 420 | FRANKIE GOES TO HOLLYWOOD | WELCOME TO THE PLEASUREDOME | 1P | 500 000 |
| 421 | FREDDIE MERCURY | THE FREDDIE MERCURY ALBUM | 1P | 500 000 |
| 422 | FREDRIK VAHLE | ANNE KAFFEEKANNE | 1P | 500 000 |
| 423 | GENESIS | GENESIS | 1P | 500 000 |
| 424 | GENESIS | INVISIBLE TOUCH | 1P | 500 000 |
| 425 | GEORGE MICHAEL | OLDER | 1P | 500 000 |
| 426 | GIGI D'AGOSTINO | L'AMOUR TOUJOURS | 1P | 500 000 |
| 427 | GIPSY KINGS | ESTE MUNDO | 1P | 500 000 |
| 428 | GUANO APES | PROUD LIKE A GOD | 1P | 500 000 |
| 429 | GUNS N' ROSES | APPETITE FOR DESTRUCTION | 1P | 500 000 |
| 430 | HADDAWAY | THE ALBUM | 1P | 500 000 |
| 431 | HEINO | LIEDER DER BERGE | 1P | 500 000 |
| 432 | HELENE FISCHER | SO NAH WIE DU | 5G | 500 000 |
| 433 | HELENE FISCHER | VON HIER BIS UNENDLICH | 5G | 500 000 |
| 434 | HELMUT LOTTI | HELMUT LOTTI GOES CLASSIC 3 | 1P | 500 000 |
| 435 | HERBERT GRÖNEMEYER | DAUERND JETZT | 5G | 500 000 |
| 436 | HERBERT GRÖNEMEYER | UNPLUGGED | 1P | 500 000 |
| 437 | HEROES DEL SILENCIO | SENDEROS DE TRAICION | 1P | 500 000 |
| 438 | IBI BLOCKSBERG | BIBI BLOCKSBERG AUF DER MÄRCHENINSEL | 1P | 500 000 |
| 439 | ICH + ICH | GUTE REISE | 5G | 500 000 |
| 440 | IDEAL | DER ERNST DES LEBENS | 1P | 500 000 |
| 441 | IDEAL | IDEAL | 1P | 500 000 |
| 442 | IRON BUTTERFLY | IN-A-GADDA-DA-VIDA | 1P | 500 000 |
| 443 | ISRAEL KAMAKAWIWO'OLE | FACING FUTURE | 1P | 500 000 |
| 444 | JAMES BLUNT | ALL THE LOST SOULS | 5G | 500 000 |
| 445 | JENNIFER RUSH | PASSION | 1P | 500 000 |
| 446 | JOE COCKER | ACROSS FROM MIDNIGHT | 1P | 500 000 |
| 447 | JOE COCKER | BEST OF JOE COCKER | 1P | 500 000 |
| 448 | JOE COCKER | COCKER | 1P | 500 000 |
| 449 | JOE COCKER | HAVE A LITTLE FAITH | 1P | 500 000 |
| 450 | JOE COCKER | JOE COCKER LIVE | 1P | 500 000 |
| 451 | JOE COCKER | NIGHT CALLS | 1P | 500 000 |
| 452 | JOE COCKER | NO ORDINARY WORLD | 1P | 500 000 |
| 453 | JON BON JOVI | DESTINATION ANYWHERE | 1P | 500 000 |
| 454 | JOSHUA KADISON | PAINTED DESERT SERENADE | 1P | 500 000 |
| 455 | JULIANE WERDING | SEHNSUCHT IST UNHEILBAR | 1P | 500 000 |
| 456 | KATE BUSH | HOUNDS OF LOVE | 1P | 500 000 |
| 457 | KLAUS LAGE | SCHWEIßPERLEN | 1P | 500 000 |
| 458 | LED ZEPPELIN | LED ZEPPELIN II | 1P | 500 000 |
| 459 | LED ZEPPELIN | REMASTERS | 1P | 500 000 |
| 460 | LENA MEYER-LANDRUT | MY CASSETTE PLAYER | 5G | 500 000 |
| 461 | LEROY GOMEZ | SANTA ESMERALDA | 1P | 500 000 |
| 462 | LIGHTHOUSE FAMILY | POSTCARDS FROM HEAVEN | 1P | 500 000 |
| 463 | LIONEL RICHIE | BACK TO FRONT | 1P | 500 000 |
| 464 | LISA STANSFIELD | AFFECTION | 1P | 500 000 |
| 465 | LORIN MAAZEL | HÄNDEL: WASSERMUSIK UND FEUERWERKSMUSIK | 1P | 500 000 |
| 466 | M.S.S.O. | POP GOES CLASSIC VOL. 1 | 1P | 500 000 |
| 467 | MADONNA | BEDTIME STORIES | 1P | 500 000 |
| 468 | MADONNA | EVITA (SOUNDTRACK) | 1P | 500 000 |
| 469 | MADONNA | SOMETHING TO REMEMBER | 1P | 500 000 |
| 470 | MANFRED MANN'S EARTH BAND | WATCH | 1P | 500 000 |
| 471 | MARIAH CAREY | DAYDREAM | 1P | 500 000 |
| 472 | MARILLION | MISPLACED CHILDHOOD | 1P | 500 000 |
| 473 | MARIUS MÜLLER-WESTERNHAGEN | STINKER | 1P | 500 000 |
| 474 | MARLA GLEN | THIS IS MARLA GLEN | 1P | 500 000 |
| 475 | MATT BIANCO | WHOSE SIDE ARE ON YOU ? | 1P | 500 000 |
| 476 | MATTHIAS REIM | REIM 2 | 1P | 500 000 |
| 477 | MEAT LOAF | BAT OUT OF HELL | 1P | 500 000 |
| 478 | METALLICA | LOAD | 1P | 500 000 |
| 479 | METALLICA | METALLICA | 1P | 500 000 |
| 480 | METALLICA | RELOAD | 1P | 500 000 |
| 481 | MICHAEL JACKSON | KING OF POP | 5G | 500 000 |
| 482 | MIDNIGHT OIL | DIESEL AND DUST | 1P | 500 000 |
| 483 | MIKE OLDFIELD | CRISES | 1P | 500 000 |
| 484 | MILVA | VON TAG ZU TAG | 1P | 500 000 |
| 485 | MIXED EMOTIONS | DEEP FROM THE HEART | 1P | 500 000 |
| 486 | MODERN TALKING | ALONE – THE 8TH ALBUM | 1P | 500 000 |
| 487 | MODERN TALKING | LET'S TALK ABOUT LOVE | 1P | 500 000 |
| 488 | MODERN TALKING | READY FOR ROMANCE | 1P | 500 000 |
| 489 | MODERN TALKING | THE FIRST ALBUM | 1P | 500 000 |
| 490 | NENA | ? (FRAGEZEICHEN) | 1P | 500 000 |
| 491 | NENA | NENA | 1P | 500 000 |
| 492 | NEW KIDS ON THE BLOCK | STEP BY STEP | 1P | 500 000 |
| 493 | NICKI | GANZ ODER GARNET | 1P | 500 000 |
| 494 | NO MERCY | MY PROMISE | 1P | 500 000 |
| 495 | ORCHESTRAL MANOEUVRES IN THE DARK | SUGAR TAX | 1P | 500 000 |
| 496 | ORIGINAL NAABTAL DUO | EIN BIßCHEN GLÜCK | 1P | 500 000 |
| 497 | ORIGINAL NAABTAL DUO | HEIMWEH NACH DER HEIMAT | 1P | 500 000 |
| 498 | OTTO WAALKES | OH, OTTO | 1P | 500 000 |
| 499 | OTTO WAALKES | OTTO | 1P | 500 000 |
| 500 | P!NK | THE TRUTH ABOUT LOVE | 5G | 500 000 |
| 501 | PAUL MCCARTNEY | OFF THE GROUND | 1P | 500 000 |
| 502 | PAUL YOUNG | NO PARLEZ | 1P | 500 000 |
| 503 | PET SHOP BOYS | ACTUALLY | 1P | 500 000 |
| 504 | PET SHOP BOYS | VERY | 1P | 500 000 |
| 505 | PETER GABRIEL | SHAKING THE TREE – 16 GOLDEN GREATS | 1P | 500 000 |
| 506 | PETER GABRIEL | SO | 1P | 500 000 |
| 507 | PETER GABRIEL | US | 1P | 500 000 |
| 508 | PETER MAFFAY | 1971 – 1979 | 1P | 500 000 |
| 509 | PETER MAFFAY | 38317 (LIEBE) | 1P | 500 000 |
| 510 | PETER MAFFAY | BEGEGNUNGEN | 1P | 500 000 |
| 511 | PETER MAFFAY | CARAMBOLAGE | 1P | 500 000 |
| 512 | PETER MAFFAY | ICH WILL LEBEN | 1P | 500 000 |
| 513 | PETER MAFFAY | KEIN WEG ZU WEIT | 1P | 500 000 |
| 514 | PETER MAFFAY | LANGE SCHATTEN | 1P | 500 000 |
| 515 | PETER MAFFAY | MAFFAY 96 | 1P | 500 000 |
| 516 | PETER MAFFAY | SONNE IN DER NACHT | 1P | 500 000 |
| 517 | PETER MAFFAY | STEPPENWOLF | 1P | 500 000 |
| 518 | PETER MAFFAY | TABALUGA II | 1P | 500 000 |
| 519 | PETER MAFFAY | WEIL ES DICH GIBT | 1P | 500 000 |
| 520 | PHIL COLLINS | DANCE INTO THE LIGHT | 1P | 500 000 |
| 521 | PINK FLOYD | ANIMALS | 1P | 500 000 |
| 522 | PINK FLOYD | PULSE | 1P | 500 000 |
| 523 | PINK FLOYD | WISH YOU WERE HERE | 1P | 500 000 |
| 524 | PIPPI LANGSTRUMPF | PIPPI AUßER RAND UND BAND | 1P | 500 000 |
| 525 | PRINCE | DIAMONDS AND PEARLS | 1P | 500 000 |
| 526 | PUR | LIVE – DIE ZWEITE | 1P | 500 000 |
| 527 | QUEEN | A NIGHT AT THE OPERA | 1P | 500 000 |
| 528 | QUEEN | INNUENDO | 1P | 500 000 |
| 529 | QUEEN | NEWS OF THE WORLD | 1P | 500 000 |
| 530 | QUEEN | THE MIRACLE | 1P | 500 000 |
| 531 | QUEEN | THE WORKS | 1P | 500 000 |
| 532 | R.E.M. | MONSTER | 1P | 500 000 |
| 533 | RAMMSTEIN | HERZELEID | 1P | 500 000 |
| 534 | RAMMSTEIN | SEHNSUCHT | 1P | 500 000 |
| 535 | RED HOT CHILI PEPPERS | BLOOD SUGAR SEX MAGIK | 1P | 500 000 |
| 536 | REINHARD MEY | MEIN APFELBÄUMCHEN | 1P | 500 000 |
| 537 | RICHARD CLAYDERMAN | BALLADE POUR ADELINE | 1P | 500 000 |
| 538 | RICHARD CLAYDERMAN | EIN WEIHNACHTSTRAUM | 1P | 500 000 |
| 539 | RICK ASTLEY | WHENEVER YOU NEED SOMEBODY | 1P | 500 000 |
| 540 | RICKY KING | DIE 20 SCHÖNSTEN WELTHITS IM GITARRENSOUND | 1P | 500 000 |
| 541 | ROBBIE WILLIAMS | SWINGS BOTH WAYS | 5G | 500 000 |
| 542 | ROBERT MILES | DREAMLAND | 1P | 500 000 |
| 543 | ROD STEWART | BODY WISHES | 1P | 500 000 |
| 544 | ROD STEWART | VAGABOND HEART | 1P | 500 000 |
| 545 | ROGER WHITTAKER | DU GEHÖRST ZU MIR | 1P | 500 000 |
| 546 | ROGER WHITTAKER | HITS | 1P | 500 000 |
| 547 | ROGER WHITTAKER | TYPISCH ROGER WHITTAKER | 1P | 500 000 |
| 548 | ROLAND KAISER | DICH ZU LIEBEN | 1P | 500 000 |
| 549 | ROLF ZUCKOWSKI | DIE JAHRESUHR | 1P | 500 000 |
| 550 | ROLF ZUCKOWSKI | RADIO LOLLIPOP | 1P | 500 000 |
| 551 | ROLF ZUCKOWSKI | STARKE KINDER | 1P | 500 000 |
| 552 | ROLF ZUCKOWSKI | WEIHNACHTSZEIT IM KINDERGARTEN | 1P | 500 000 |
| 553 | ROLF ZUCKOWSKI | WIR WARTEN AUF WEIHNACHTEN | 1P | 500 000 |
| 554 | RONDO VENEZIANO | MISTERIOSA VENEZIA | 1P | 500 000 |
| 555 | ROXETTE | CRASH! BOOM! BANG! | 1P | 500 000 |
| 556 | ROXETTE | DON'T BORE US – GET TO THE CHORUS! GREATEST HITS | 1P | 500 000 |
| 557 | ROY BLACK | ROSENZEIT | 1P | 500 000 |
| 558 | SADE | DIAMOND LIFE | 1P | 500 000 |
| 559 | SADE | PROMISE | 1P | 500 000 |
| 560 | SANTANA | SANTANA'S GREATEST HITS | 1P | 500 000 |
| 561 | SASHA | DEDICATED TO | 1P | 500 000 |
| 562 | SEMINO ROSSI | EINMAL JA – IMMER JA | 5G | 500 000 |
| 563 | SIMPLE MINDS | STREET FIGHTING YEARS | 1P | 500 000 |
| 564 | SIMPLY RED | A NEW FLAME | 1P | 500 000 |
| 565 | SIMPLY RED | GREATEST HITS | 1P | 500 000 |
| 566 | SIMPLY RED | LIFE | 1P | 500 000 |
| 567 | SIMPLY RED | MEN AND WOMEN | 1P | 500 000 |
| 568 | SMOKIE | GREATEST HITS | 1P | 500 000 |
| 569 | SNAP | WORLD POWER | 1P | 500 000 |
| 570 | SOUNDTRACK | BROTHER BEAR | 5G | 500 000 |
| 571 | SOUNDTRACK | FLASHDANCE | 1P | 500 000 |
| 572 | SOUNDTRACK | MORE DIRTY DANCING | 1P | 500 000 |
| 573 | SOUNDTRACK | PRETTY WOMAN | 1P | 500 000 |
| 574 | SOUNDTRACK | RIVALEN DER RENNBAHN | 1P | 500 000 |
| 575 | SOUNDTRACK | TOP GUN | 1P | 500 000 |
| 576 | SPICE GIRLS | SPICEWORLD | 1P | 500 000 |
| 577 | SPIDER MURPHY GANG | DOLCE VITA | 1P | 500 000 |
| 578 | SPLIFF | 85555 | 1P | 500 000 |
| 579 | STING | FIELDS OF GOLD THE BEST OF 1984-1994 | 1P | 500 000 |
| 580 | STING | NOTHING LIKE THE SUN | 1P | 500 000 |
| 581 | STING | THE DREAM OF THE BLUE TURTLES | 1P | 500 000 |
| 582 | STING | THE SOUL CAGES | 1P | 500 000 |
| 583 | SUPERMAX | WORLD OF TODAY | 1P | 500 000 |
| 584 | SUPERTRAMP | BREAKFAST IN AMERICA | 1P | 500 000 |
| 585 | SUPERTRAMP | FAMOUS LAST WORDS | 1P | 500 000 |
| 586 | TAKE THAT | EVERYTHING CHANGES | 1P | 500 000 |
| 587 | TAKE THAT | GREATEST HITS | 1P | 500 000 |
| 588 | TERENCE TRENT D'ARBY | INTRODUCING THE HARDLINE ACCORDING TO TERENCE TRENT D'ARBY | 1P | 500 000 |
| 589 | THE BEATLES | ABBEY ROAD | 1P | 500 000 |
| 590 | THE BEATLES | SGT. PEPPER'S LONELY HEARTS CLUB BAND | 1P | 500 000 |
| 591 | THE CRANBERRIES | NO NEED TO ARGUE | 1P | 500 000 |
| 592 | THE DOORS | THE DOORS | 1P | 500 000 |
| 593 | THE KELLY FAMILY | WE GOT LOVE | 5G | 500 000 |
| 594 | THE ROLLING STONES | BRIDGES TO BABYLON | 1P | 500 000 |
| 595 | THE ROLLING STONES | VOODOO LOUNGE | 1P | 500 000 |
| 596 | THE SMURFS (DIE SCHLÜMPFE) | HITPARADE DER SCHLÜMPFE | 1P | 500 000 |
| 597 | THE SMURFS (DIE SCHLÜMPFE) | VOLL DER WINTER – VOL. 4 | 1P | 500 000 |
| 598 | THE THREE TENORS | CARRERAS DOMINGO PAVAROTTI IN CONCERT 1990 | 1P | 500 000 |
| 599 | THE VERVE | URBAN HYMNS | 1P | 500 000 |
| 600 | TIM BENDZKO | WENN WORTE MEINE SPRACHE WÄREN | 5G | 500 000 |
| 601 | TINA TURNER | WILDEST DREAMS | 1P | 500 000 |
| 602 | TOM JONES | RELOAD | 1P | 500 000 |
| 603 | TONI BRAXTON | SECRETS | 1P | 500 000 |
| 604 | TOTO | TOTO IV | 1P | 500 000 |
| 605 | U2 | ACHTUNG BABY | 1P | 500 000 |
| 606 | U2 | RATTLE AND HUM | 1P | 500 000 |
| 607 | U2 | THE BEST OF 1980 – 1990 | 1P | 500 000 |
| 608 | U2 | UNDER A BLOOD RED SKY | 1P | 500 000 |
| 609 | UB40 | PROMISES AND LIES | 1P | 500 000 |
| 610 | UDO JÜRGENS | FUSSBALL-NATIONALMANNSCHAFT '78 – BUENOS DIAS, ARGENTINA | 1P | 500 000 |
| 611 | UDO LINDENBERG | STÄRKER ALS DIE ZEIT | 5G | 500 000 |
| 612 | ULLA MEINECKE | WENN SCHON NICHT FÜR IMMER, DANN WENIGSTENS FÜR EWIG | 1P | 500 000 |
| 613 | UNHEILIG | ALLES HAT SEINE ZEIT – BEST OF 1999-2014 | 5G | 500 000 |
| 614 | UNHEILIG | GIPFELSTÜRMER | 5G | 500 000 |
| 615 | VADER ABRAHAM | VADER ABRAHAM IM LAND DER SCHLÜMPFE | 1P | 500 000 |
| 616 | VAN HALEN | 1984 | 1P | 500 000 |
| 617 | VARIOUS ARTISTS | ARIELLE DIE MEERJUNGFRAU | 1P | 500 000 |
| 618 | VARIOUS ARTISTS | BAMBI | 1P | 500 000 |
| 619 | VARIOUS ARTISTS | DSCHUNGELHITS | 1P | 500 000 |
| 620 | VARIOUS ARTISTS | HUI BUH I – EBERHARD ALEXANDER-BURGH | 1P | 500 000 |
| 621 | VARIOUS ARTISTS | IN EINEM LAND VOR UNSERER ZEIT | 1P | 500 000 |
| 622 | VARIOUS ARTISTS | SUSI & STROLCH | 1P | 500 000 |
| 623 | VARIOUS ARTISTS | WALT DISNEY – ARISTOCATS | 1P | 500 000 |
| 624 | VARIOUS ARTISTS | WALT DISNEY – ASCHENPUTTEL | 1P | 500 000 |
| 625 | VARIOUS ARTISTS | WALT DISNEY – POCAHONTAS | 1P | 500 000 |
| 626 | VAYA CON DIOS | NIGHT OWLS | 1P | 500 000 |
| 627 | VAYA CON DIOS | TIME FLIES | 1P | 500 000 |
| 628 | VOLBEAT | BEYOND HEAVEN / ABOVE HELL | 5G | 500 000 |
| 629 | WET WET WET | END OF PART ONE – THEIR GREATEST HITS | 1P | 500 000 |
| 630 | WHITNEY HOUSTON | I'M YOUR BABY TONIGHT | 1P | 500 000 |
| 631 | WHITNEY HOUSTON | WHITNEY | 1P | 500 000 |
| 632 | WHITNEY HOUSTON | WHITNEY HOUSTON | 1P | 500 000 |
| 633 | WIR SIND HELDEN | DIE REKLAMATION | 5G | 500 000 |
| 634 | WOLFGANG PETRY | FREUDE | 1P | 500 000 |
| 635 | WOLFGANG PETRY | GANZ ODER GAR NICHT | 1P | 500 000 |
| 636 | YES | 90125 | 1P | 500 000 |
| 637 | ZZ TOP | RECYCLER | 1P | 500 000 |
Timeline of top certified album
| | | | | |
| --- | --- | --- | --- | --- |
| Date | Artist | Album | Certification | Sales |
| 1978 | Bee Gees | Saturday Night Fever | 5x Gold | 1.250.000 |
| 1978 | Bee Gees | Saturday Night Fever | 3x Platin | 1.500.000 |
| 1990 | Soundtrack | Dirty Dancing | 4x Platin | 2.000.000 |
| 1990 | Phil Collins | But Seriously | 5x Platin | 2.500.000 |
| 1994 | Phil Collins | But Seriously | 6x Platin | 3.000.000 |
| 2005 | Herbert Grönemeyer | Mensch | 21x Gold | 3.150.000 |
See also. Best-selling albums by country: