This is a list of the best-selling albums in Argentina that have been certified by Cámara Argentina de Productores de Fonogramas y Videogramas (CAPIF). Since the January 1980, CAPIF certified an album platinum for a sales of 60.000 copies and gold for a sales of 30.000 copies across Argentina. CAPIF lowered its certification levels on January 1, 2001 (see below). In 2011, CAPIF removed the certificate database from its website, so some numbers may be out of date. Sales figures for albums not found in the CAPIF database were sourced from Argentinean publications and Billboard magazine
Romance by Louis Miguel is the best-selling album in Argentina, by the end of 1999 it sold 1.041.730 copies. El amor después del amor by Fito Páez which sold more than 700.000 units ( 614.869 as of October 1999) is the best selling album by argentintan male artist. Poncho Al Viento by Soledad is the best-selling album by argentinian female artist with sales more 620.000 copies. The best-selling English language album in Argentina is Thriller by Michael Jackson.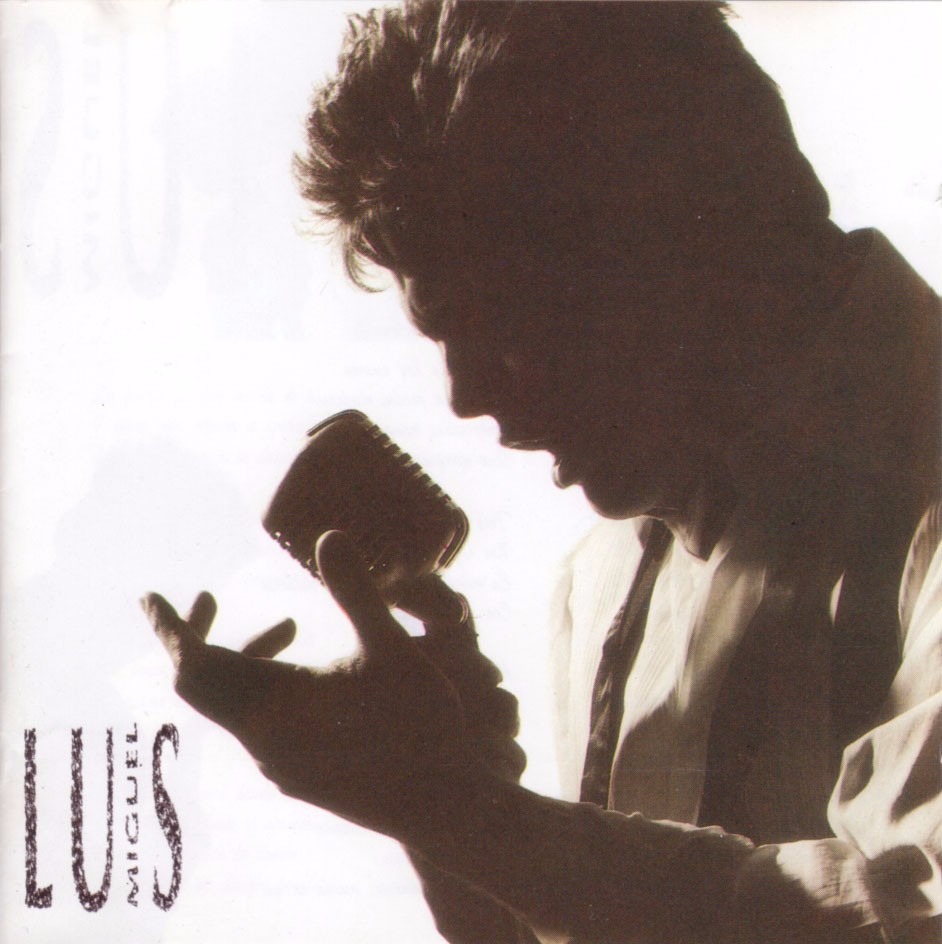 Certification levels
The certification levels for compilations released before January 1, 2001 are:
Gold – 100.000 units, Platinum – 200.000 units. Since 2001 the levels for compilations are the same as for albums.
| | | | |
| --- | --- | --- | --- |
| Release date | Gold | Platinum | Diamond |
| Before 2001 | 30.000 | 60.000 | 500.000 |
| Since 2001 | 20.000 | 40.000 | 250.000 |
Best-selling albums in Argentina
Rank
Artist
Album
Award
Total Sales
1
LUIS MIGUEL
ROMANCE
16P
1 041 730
2
LUIS MIGUEL
SEGUNDO ROMANCE
Segundo Romance
1D
813 082
3
JULIO IGLESIAS
EL AMOR
1D
678 285
4
LUIS MIGUEL
ROMANCES
11P
676 136
5
LUIS MIGUEL
ARIES
1D
639 162
6
JULIO IGLESIAS
EMOCIONES
1D
636 294
7
SOLEDAD
PONCHO AL VIENTO
1D
620 510
8
FITO PÁEZ
EL AMOR DESPUES DEL AMOR
El amor después del amor
1D
614 869
9
MICHAEL JACKSON
THRILLER
1D + 1G
600 000
10
JULIO SOSA
ALBUM DE ORO
1D
551 890
11
CHAYANNE
ATADO A TU AMOR
1D
510 000
12
LOS NOCHEROS
SIGNOS
1D
510 000
13
QUEEN
GREATEST HITS II
1D
510 000
14
JULIO SOSA
EL ALBUM DE ORO
1D
500 000
15
THE BEATLES
ABBEY ROAD
1D
500 000
16
ANDREA BOCELLI
ROMANZA
8P
480 000
17
RICARDO ARJONA
HISTORIAS
8P
480 000
18
ROBERTO CARLOS
LOS MAS GDES. EXITOS VOL II
8P
480 000
19
SOLEDAD
LA SOLE
8P
480 000
20
LUIS MIGUEL
NADA ES IGUAL
7P
450 000
21
MARIA MARTHA SERRA LIMA
ESENCIA ROMANTICA C/L PANCHOS
7P
450 000
22
LOS FABULOSOS CADILLACS
VASOS VACIOS
7P
420 000
23
MANA
MTV UNPLUGGED
7P
420 000
24
SHAKIRA
DONDE ESTAN LOS LADRONES ?
7P
420 000
25
DIEGO TORRES
TRATAR DE ESTAR MEJOR
6P
390 000
26
GUNS N' ROSES
USE YOUR ILLUSION II
6P
390 000
27
JOSE LUIS PERALES
15 GRANDES EXITOS
6P
390 000
28
LOS NOCHEROS
NOCHEROS
6P
390 000
29
ALEJANDRO SANZ
MÁS
6P
360 000
30
JULIO IGLESIAS
CARRETERA
6P
360 000
31
JULIO IGLESIAS
LA CARRATERA
6P
360 000
32
MERCEDES SOSA
MERCEDES SOSA EN ARGENTINA
6P
360 000
33
RICKY MARTIN
A MEDIO VIVIR
6P
360 000
34
ROXETTE
JOYRIDE
6P
360 000
35
BACKSTREET BOYS
BACKSTREET'S BACK
5P
330 000
36
FITO PÁEZ
CIRCO BEAT
5P
330 000
37
GUNS N' ROSES
USE YOUR ILLUSION I
5P
330 000
38
LUIS MIGUEL
20 AÑOS
5P
330 000
39
ACE OF BASE
HAPPY NATION/THE SIGN
4P
300 000
40
EROS RAMAZZOTTI
TUTTE STORIE / TODO HISTORIAS
4P
300 000
41
GILDA
CORAZON VALIENTE
5P
300 000
42
JULIO IGLESIAS
TANGO
5P
300 000
43
LUIS MIGUEL
AMARTE ES UN PLACER
5P
300 000
44
MADONNA
TRUE BLUE
5P
300 000
45
METALLICA
METALLICA
5P
300 000
46
PHIL COLLINS
SERIOUS HITS … LIVE!
5P
300 000
47
QUEEN
GREATEST HITS I
5P
300 000
48
ROSANA
LUNAS ROTAS
5P
300 000
49
SHAKIRA
PIES DESCALZOS
5P
300 000
50
TANGO FEROZ
LA LEYENDA
5P
300 000
51
THE BEATLES
SGT. PEPPER'S LONELY HEARTS CLUB BAND
2P + 3P
300 000
52
U2
THE BEST OF 1980-1990/THE B SIDES
3P + 2P
300 000
53
WHITNEY HOUSTON
THE BODYGUARD (SOUNDTRACK)
5P
300 000
54
JULIO IGLESIAS
UN HOMBRE SOLO
4P
270 000
55
LUIS MIGUEL
BUSCA UNA MUJER
4P
270 000
56
LUIS MIGUEL
EL CONCIERTO
4P
270 000
57
PATRICIA SOSA
LUZ DE MI VIDA
BBD 10-12-1994
270 000
58
LOS NOCHEROS
SEÑAL DE AMOR
1D
250 000
59
LOS PERICOS
BIG YUYO
3P
250 000
60
ANDRÉS CALAMARO
ALTA SUCIEDAD
4P
240 000
61
BOB MARLEY & THE WAILERS
LEGEND
4P
240 000
62
BON JOVI
CROSS ROAD
4P
240 000
63
CARLOS GARDEL
20 GRANDES EXITOS
4P
240 000
64
DIEGO TORRES
DIEGO TORRES
2P + 2P
240 000
65
ERIC CLAPTON
UNPLUGGED
2P + 2P
240 000
66
GILDA
ENTRE EL CIELO Y LA TIERRA
4P
240 000
67
GLORIA ESTEFAN
MI TIERRA
4P
240 000
68
JOAQUIN SABINA
FISICA Y QUIMICA
4P
240 000
69
JOSE LUIS RODRIGUEZ
RAZONES PARA UNA SONRISA
4P
240 000
70
LA RENGA
DESPEDAZADO POR MIL PARTES
4P
240 000
71
LOS PERICOS
PAMPAS REGGAE
4P
240 000
72
LUCIANO PEREYRA
AMANECIENDO
4P
240 000
73
MERCEDES SOSA
20 ANOS
4P
240 000
74
MERCEDES SOSA
30 AÑOS
4P
240 000
75
PINK FLOYD
DARK SIDE OF THE MOON
2P + 2P
240 000
76
SODA STEREO
EL ÚLTIMO CONCIERTO A
4P
240 000
77
SODA STEREO
EL ULTIMO CONCIERTO B
4P
240 000
78
SOUNDTRACK
TANGO FEROZ, LA LEYENDA
4P
240 000
79
ABBA
GOLD – GREATEST HITS
3P + 1G
210 000
80
BACKSTREET BOYS
BACKSTREET BOYS
3P
210 000
81
PHIL COLLINS
BUT SERIOUSLY
3P
210 000
82
PHIL COLLINS
NO JACKET REQUIRED
3P
210 000
83
RICKY MARTIN
VUELVE
3P
210 000
84
THE ROLLING STONES
JUMP BACK: THE BEST OF THE ROLLING STONES
3P
210 000
85
THE ROLLING STONES
VOODOO LOUNGE
3P
210 000
86
ABEL PINTOS
ABEL
5P
200 000
87
BERSUIT VERGARABAT
DE LA CABEZA CON BERSUIT VERGARABAT
5P
200 000
88
DIEGO TORRES
UN MUNDO DIFERENTE
5P
200 000
89
JOAN MANUEL SERRAT & JOAQUÍN SABINA
DOS PAJAROS DE UN TIRO
5P
200 000
90
JUAN D'ARIENZO
JUAN D´ARIENZO – RCA VICTOR
4P
200 000
91
MERCEDES SOSA
CANTORA, UN VIAJE ÍNTIMO
5P
200 000
92
RICARDO ARJONA
ADENTRO
5P
200 000
93
VARIOUS ARTISTS
CQC ALL ABOUT SOUL
1P
200 000
94
VARIOUS ARTISTS
LA MUSICA DE TUS ANIVERSARIOS
1P
200 000
95
AC/DC
BACK IN BLACK
2P + 1P
180 000
96
AEROSMITH
BIG ONES
3P
180 000
97
AEROSMITH
GET A GRIP
BBD 1-12-1994
180 000
98
ALEJANDRO SANZ
ALEJANDRO SANZ 3
3P
180 000
99
ALEJANDRO SANZ
EL ALMA AL AIRE
3P
180 000
100
BACKSTREET BOYS
MILLENNIUM
3P
180 000
101
CHRISTIAN CASTRO
MI VIDA SIN TU AMOR
3P
180 000
102
CREED
GREATEST HITS
3P
180 000
103
DYANGO
GRANDES EXITOS
3P
180 000
104
GUNS N' ROSES
APPETITE FOR DESTRUCTION
3P
180 000
105
JUAN D'ARIENZO
D'ARIENZO FOR EXPORT
3P
180 000
106
JUAN D'ARIENZO
JUAN D'ARIENZO FOR EXPORT VOL 1
3P
180 000
107
JULIO SOSA
20 GRANDES EXITOS
3P
180 000
108
LA RENGA
RENGA
3P
180 000
109
LOS AUTENTICOS DECADENTES
MI VIDA LOCA
3P
180 000
110
LOS NOCHEROS
CON EL ALMA
3P
180 000
111
LOS NOCHEROS
TIEMPO DE AMOR
3P
180 000
112
LOS NOCHEROS
VEN POR MI
3P
180 000
113
LUIS MIGUEL
LUIS MIGUEL 87
3P
180 000
114
LUIS MIGUEL
VIVO
3P
180 000
115
MADONNA
THE IMMACULATE COLLECTION
3P
180 000
116
MARIA ELENA WALSH
20 GRANDES EXITOS
3P
180 000
117
NIRVANA
MTV UNPLUGGED IN NEW YORK
2P + 1P
180 000
118
NIRVANA
NEVERMIND
3P
180 000
119
RED HOT CHILI PEPPERS
CALIFORNICATION
3P
180 000
120
RICARDO ARJONA
SI EL NORTE FUERA EL SUR
3P
180 000
121
RICARDO ARJONA
SIN DANO A TERCEROS
3P
180 000
122
RODRIGO
A 2000
3P
180 000
123
RODRIGO
LA MANO DE DIOS HOMENAJE A DIEGO
3P
180 000
124
ROXETTE
TOURISM
3P
180 000
125
THE BEATLES
HELP!
3P
180 000
126
THE BEATLES
LET IT BE
3P
180 000
127
DIEGO TORRES
DIEGO TORRES MTV UNPLUGGED
4P
160 000
128
FLORICIENTA
FLORICIENTA (SOUNDTRACK)
4P
160 000
129
FLORICIENTA
FLORICIENTA Y SU BANDA (SOUNDTRACK)
4P
160 000
130
LA OREJA DE VAN GOGH
LO QUE TE CONTE MIENTRAS TE HACIAS LA DORMIDA
4P
160 000
131
MANA
AMAR ES COMBATIR
4P
160 000
132
RICARDO ARJONA
SANTO PECADO
4P
160 000
133
ROBBIE WILLIAMS
GREATEST HITS
4P
160 000
134
SOUNDTRACK
HIGH SCHOOL MUSICAL
4P
160 000
135
SOUNDTRACK
PATITO FEO
4P
160 000
136
CELINE DION
LET'S TALK ABOUT LOVE
2P
150 000
137
ENYA
SHEPHERD MOONS
2P
150 000
138
ENYA
THE VERY BEST OF ENYA
2P
150 000
139
ROD STEWART
THE BEST OF ROD STEWART (1989)
2P
150 000
140
SANTANA
SUPERNATURAL
2P
150 000
141
THE BEATLES
1
2P
150 000
142
THE BEATLES
BEATLES FOR SALE
2P
150 000
143
THE BEATLES
PLEASE PLEASE ME
2P
150 000
144
THE BEATLES
RUBBER SOUL
2P
150 000
145
THE POLICE
GREATEST HITS
2P
150 000
146
U2
HOW TO DISMANTLE AN ATOMIC BOMB
3P
140 000
147
VARIOUS ARTISTS
THE BEST OF THE 80´S-LENTOS VOL 1
2P
120 000
148
AC/DC
LIVE
2P
120 000
149
AIR SUPPLY
AIR SUPPLY GREATEST HITS
2P
120 000
150
ALEJANDRO LERNER
20 AÑOS
2P
120 000
151
ALEJANDRO LERNER
VOLVER A EMPEZAR
2P
120 000
152
ALEJANDRO SANZ
NO ES LO MISMO
3P
120 000
153
ANA BELÉN, MIGUEL RÍOS, VÍCTOR MANUEL Y JOAN MANUEL SERRAT
EL GUSTO ES NUESTRO
2P
120 000
154
ANDRÉS CALAMARO
EL REGRESO
3P
120 000
155
ANDRÉS CALAMARO
HONESTIDAD BRUTAL
2P
120 000
156
ANTONIO RÍOS
SIGUE SIENDO EL REY
2P
120 000
157
BAJOFONDO
BAJOFONDO TANGO CLUB
3P
120 000
158
BANDANA
BANDANA
3P
120 000
159
BANDANA
NOCHE
3P
120 000
160
BERSUIT VERGARABAT
LA ARGENTINIDAD AL PALO – DISCO 1
3P
120 000
161
BERSUIT VERGARABAT
LIBERTINAJE
2P
120 000
162
BRITNEY SPEARS
…BABY ONE MORE TIME
2P
120 000
163
BRITNEY SPEARS
OOPS!…I DID IT AGAIN
2P
120 000
164
CAETANO VELOSO
FINA STAMPA
2P
120 000
165
CHARLY GARCIA
LA HIJA DE LA LAGRIMA
2P
120 000
166
CHAYANNE
SIMPLEMENTE
2P
120 000
167
CHAYANNE
SINCERO
3P
120 000
168
CHAYANNE
VOLVER A NACER
2P
120 000
169
CHIQUITITAS
CHIQUITITAS VOL 6 (SOUNDTRACK)
2P
120 000
170
CHRISTIAN CASTRO
18 GRANDES EXITOS
2P
120 000
171
CHRISTINA AGUILERA
MI REFLEJO
2P
120 000
172
COLDPLAY
A RUSH OF BLOOD TO THE HEAD
3P
120 000
173
COLDPLAY
X&Y
3P
120 000
174
CREEDENCE CLEARWATER REVIVAL
21ST ANNIVERSARY: THE ULTIMATE COLLECTION
2P
120 000
175
CREEDENCE CLEARWATER REVIVAL
THE DEFINITIVE COLLECTION
2P
120 000
176
DIEGO TORRES
TAL CUAL ES
1P + 1P
120 000
177
DONATO & ESTÉFANO
MAR ADENTRO
2P
120 000
178
DYANGO
LO MEJOR DE LOS MEJORES
2P
120 000
179
ELECTRIC LIGHT ORCHESTRA
DISCOVERY
2P
120 000
180
ELECTRIC LIGHT ORCHESTRA
E.L.O.
2P
120 000
181
ELTON JOHN
LOVE SONGS
2P
120 000
182
ELVIS CRESPO
SUAVEMENTE
2P
120 000
183
ENRIQUE IGLESIAS
ENRIQUE
2P
120 000
184
ENYA
PAINT THE SKY WITH STARS – THE BEST OF ENYA
2P
120 000
185
ERA
ERA
2P
120 000
186
EVANESCENCE
FALLEN
3P
120 000
187
FABIANA CANTILO
ALGO MEJOR
2P
120 000
188
FITO PÁEZ
EUFORIA
2P
120 000
189
FITO PÁEZ
TERCER MUNDO
2P
120 000
190
HORACIO GUARANY
20 GRANDES EXITOS
2P
120 000
191
IL DIVO
IL DIVO
3P
120 000
192
JOAN MANUEL SERRAT
ANTOLOGIA 1968-1974
2P
120 000
193
JOAQUIN SABINA
19 DIAS Y 500 NOCHES
2P
120 000
194
JOAQUIN SABINA
NOS SOBRAN LOS MOTIVOS
2P
120 000
195
JOHN PAUL II
ABBA PATER
2P
120 000
196
JORGE FALCON
20 GRANDES EXITOS
2P
120 000
197
JOSE LUIS PERALES
MIS 30 MEJORES CANCIONES
2P
120 000
198
JULIO IGLESIAS
MI VIDA: GRANDES ÉXITOS (MY LIFE: THE GREATEST HITS)
2P
120 000
199
LA LEY
MTV UNPLUGGED
3P
120 000
200
LA MONA JIMENEZ
CARLITOS JIMENEZ EN VIVO
2P
120 000
201
LA MONA JIMENEZ
EN VIVO
2P
120 000
202
LA RENGA
BAILANDO EN UNA PATA
2P
120 000
203
LENNY KRAVITZ
GREATEST HITS
2P
120 000
204
LEÓN GIECO
MENSAJES DEL ALMA
2P
120 000
205
LOS ANGELES NEGROS
GRANDES EXITOS
2P
120 000
206
LOS FABULOSOS CADILLACS
REY AZUCAR
2P
120 000
207
LOS NOCHEROS
LOS NOCHEROS EN VIVO EN EL TEATRO COLON
3P
120 000
208
LOS RODRIGUEZ
HASTA LUEGO
2P
120 000
209
LOS RODRIGUEZ
PALABRAS MÁS, PALABRAS MENOS
2P
120 000
210
LOS RODRIGUEZ
SIN DOCUMENTOS
2P
120 000
211
LOS WAWANCO
WAWA MIX
2P
120 000
212
LUCIANO PEREYRA
RECORDANDOTE
2P
120 000
213
LUIS MIGUEL
33
3P
120 000
214
MADONNA
RAY OF LIGHT
2P
120 000
215
MAMBRÚ
MAMBRU
3P
120 000
216
MANA
DONDE JUGARAN LOS NINOS
2P
120 000
217
MANA
REVOLUCION DE AMOR
3P
120 000
218
MANA
SUENOS LIQUIDOS
2P
120 000
219
MARCO ANTONIO SOLIS
TROZOS DE MI ALMA
1P + 1P
120 000
220
MAROON 5
SONGS ABOUT JANE
2P + 1P
120 000
221
MODERN TALKING
BACK FOR GOOD
2P
120 000
222
NANA MOUSKOURI
LIBERTAD
2P
120 000
223
ONE DIRECTION
MIDNIGHT MEMORIES
3P
120 000
224
ONE DIRECTION
TAKE ME HOME
3P
120 000
225
OS PARALAMAS DO SUCESSO
PARALAMAS
2P
120 000
226
PATITO FEO
LA VIDA ES UNA FIESTA
3P
120 000
227
PIMPINELA
GOLD
3P
120 000
228
PIÑÓN FIJO
POR LOS CHICOS …. VIVO
3P
120 000
229
QUEEN
A NIGHT AT THE OPERA
1P + 1P
120 000
230
QUEEN
MADE IN HEAVEN
2P
120 000
231
RÁFAGA
IMPARABLES
2P
120 000
232
RÁFAGA
OTRA DIMENSION
3P
120 000
233
RÁFAGA
UN FENOMENO NATURAL
2P
120 000
234
RICARDO ARJONA
5° PISO
3P
120 000
235
RICKY MARTIN
RICKY MARTIN
2P
120 000
236
ROBERTO CARLOS
20 GRANDES EXITOS
2P
120 000
237
ROBERTO CARLOS
20 GRANDES EXITOS CASTELLANO
2P
120 000
238
ROXETTE
LOOK SHARP!
120 000
239
SANDRO
20 GRANDES EXITOS
2P
120 000
240
SANTAMARTA
CORAZON PECADOR
2P
120 000
241
SHAKIRA
FIJACION ORAL VOLUMEN 1
3P
120 000
242
SHAKIRA
MTV UNPLUGGED
2P
120 000
243
SHANIA TWAIN
COME ON OVER
2P
120 000
244
SODA STEREO
ME VERAS VOLVER
3P
120 000
245
SODA STEREO
SODA STEREO UNPLUGGED
2P
120 000
246
SODA STEREO
SUEÑO STEREO
2P
120 000
247
SOLEDAD
A MI GENTE
2P
120 000
248
SOUNDTRACK
DE SONIDO MANUELITA
2P
120 000
249
SOUNDTRACK
MISA CRIOLLA
2P
120 000
250
SOUNDTRACK
TITANIC
2P
120 000
251
THALIA
AMOR A LA MEXICANA
2P
120 000
252
THE BEATLES
A HARD DAY'S NIGHT
2P
120 000
253
THE BEATLES
REVOLVER
2P
120 000
254
THE BEATLES
THE BEATLES (WHITE ALBUM)
2P
120 000
255
THE BEATLES
WITH THE BEATLES
2P
120 000
256
THE ROLLING STONES
A BIGGER BANG
3P
120 000
257
THE ROLLING STONES
BRIDGES TO BABYLON
2P
120 000
258
TRACY CHAPMAN
TRACY CHAPMAN
2P
120 000
259
VANGELIS
THEMES
2P
120 000
260
WALTER OLMOS
A PURA SANGRE
2P
120 000
261
XUXA
EL PEQUEÑO MUNDO
2P
120 000
262
XUXA
TODOS SÚS ÉXITOS
2P
120 000
263
XUXA
XUXA DANCE
2P
120 000
264
LUIS MIGUEL
MEXICO EN LA PIEL
2P
100 000
265
LUIS MIGUEL
MIS ROMANCES
2P
100 000
266
MADONNA
CONFESSIONS ON A DANCE FLOOR
2P
100 000
267
VARIOUS ARTISTS
CLASSIC
1G
100 000
268
VARIOUS ARTISTS
CORAZON, LAS ALEG. DE PANTRISTE
1G
100 000
269
VARIOUS ARTISTS
DANCE PARADE 99
1G
100 000
270
VARIOUS ARTISTS
HIT CONTAINER 2000
1G
100 000
271
VARIOUS ARTISTS
HIT CONTAINER 99 VOL 2
1G
100 000
272
VARIOUS ARTISTS
PURE DISCO – THE PURE COLL
1G
100 000
273
VARIOUS ARTISTS
TANGOS
1G
100 000
274
VARIOUS ARTISTS
TANGOS FROM ARGENTINA TO THE….
1G
100 000
275
VARIOUS ARTISTS
TRIBUTO A SANDRO
1G
100 000
276
VARIOUS ARTISTS
TROPIMIX 99
1G
100 000
277
VARIOUS ARTISTS
VERANO 2001
1G
100 000
278
AEROSMITH
NINE LIVES
2P
90 000
279
ANDREA BOCELLI
SOGNO
2P
90 000
280
BEE GEES
THE BEE GEES STORY
2P
90 000
281
BEE GEES
THE VERY BEST OF THE BEE GEES
2P
90 000
282
BON JOVI
CRUSH
2P
90 000
283
BRUCE SPRINGSTEEN
BORN IN THE U.S.A.
2P
90 000
284
CELINE DION
ALL THE WAY…A DECADE OF SONG
2P
90 000
285
CELINE DION
FALLING INTO YOU
2P
90 000
286
ENYA
THE MEMORY OF TREES
2P
90 000
287
ENYA
WATERMARK
2P
90 000
288
EROS RAMAZZOTTI
EROS
2P
90 000
289
GLORIA ESTEFAN
ABRIENDO PUERTAS
2P
90 000
290
GLORIA ESTEFAN
GLORIA
2P
90 000
291
LED ZEPPELIN
REMASTERS
2P
90 000
292
LOS FABULOSOS CADILLACS
CHAU
1P + G
90 000
293
LOS FABULOSOS CADILLACS
FABULOSOS CALAVERA
1P + G
90 000
294
LUIS MIGUEL
AMERICA EN VIVO
2P
90 000
295
METALLICA
AND JUSTICE FOR ALL
2P
90 000
296
MICHAEL JACKSON
HISTORY: PAST, PRESENT & FUTURE BOOK I
2P
90 000
297
PHIL COLLINS
HELLO, I MUST BE GOING
2P
90 000
298
PHIL COLLINS
HITS
2P
90 000
299
PINK FLOYD
THE DIVISION BELL
2P
90 000
300
PINK FLOYD
THE FINAL CUT
2P
90 000
301
PINK FLOYD
THE WALL
2P
90 000
302
STING & THE POLICE
THE VERY BEST OF STING & THE POLICE
2P
90 000
303
THE BEATLES
YELLOW SUBMARINE
1P + G
90 000
304
THE ROLLING STONES
STRIPPED
2P
90 000
305
U2
ACHTUNG BABY
2P
90 000
306
U2
ALL THAT YOU CAN'T LEAVE BEHIND
2P
90 000
307
U2
POP
2P
90 000
308
U2
THE JOSHUA TREE
2P
90 000
309
U2
ZOOROPA
2P
90 000
310
UB40
THE BEST OF UB40 VOL I
1P + G
90 000
311
AC/DC
BLACK ICE
2P
80 000
312
ALEJANDRO SANZ
MTV UNPLUGGED
2P
80 000
313
ANDRÉS CALAMARO
LA LENGUA POPULAR
2P
80 000
314
AXEL
HOY
2P
80 000
315
BEBO & CIGALA
LAGRIMAS NEGRAS
2P
80 000
316
BERSUIT VERGARABAT
LA ARGENTINIDAD AL PALO – DISCO 2
2P
80 000
317
BERSUIT VERGARABAT
TESTOSTERONA
2P
80 000
318
BOB MARLEY & THE WAILERS
ONE LOVE – THE VERY BEST OF BOB MARLEY AND THE WAILERS
2P
80 000
319
CHAYANNE
GRANDES EXITOS
2P
80 000
320
COLDPLAY
VIVA LA VIDA OR DEATH AND ALL HIS FRIENDS
2P
80 000
321
ELVIS PRESLEY
ELV1S: 30 #1 HITS
2P
80 000
322
ERREWAY
SEÑALES
2P
80 000
323
GOTAN PROJECT
LA REVANCHA DEL TANGO
2P
80 000
324
GREEN DAY
AMERICAN IDIOT
2P
80 000
325
GUNS N' ROSES
GREATEST HITS
2P
80 000
326
IL DIVO
ANCORA
2P
80 000
327
JAMES BLUNT
BACK TO BEDLAM
2P
80 000
328
JOAQUIN SABINA
ALIVIO DE LUTO
2P
80 000
329
JORGE ROJAS
LA VIDA
2P
80 000
330
JUAN LUIS GUERRA
LA LLAVE DE MI CORAZON
1P + 1P
80 000
331
JUANES
MI SANGRE
2P
80 000
332
LA RENGA
INSOPORTABLEMENTE VIVO
2P
80 000
333
LEÓN GIECO
BANDIDOS RURALES
2P
80 000
334
LOS NOCHEROS
ESTADO NATURAL
2P
80 000
335
LOS NOCHEROS
NOCHE AMIGA MÍA
2P
80 000
336
LUIS MIGUEL
COMPLICES
2P
80 000
337
MARCO ANTONIO SOLIS
MARCO ANTONIO SOLIS
2P
80 000
338
MARIA ELENA WALSH
CANCIONES PARA CHICOS
2P
80 000
339
NORAH JONES
COME AWAY WITH ME
2P
80 000
340
NORAH JONES
NOT TOO LATE
1P + 1P
80 000
341
ONE DIRECTION
UP ALL NIGHT
2P
80 000
342
RICARDO ARJONA
QUIEN DIJO AYER
2P
80 000
343
RICARDO ARJONA
VIAJE
2P
80 000
344
RICARDO MONTANER
LAS COSAS SON COMO SON
2P
80 000
345
RICARDO MONTANER
RICARDO MONTANER GOLD
2P
80 000
346
RICKY MARTIN
MTV UNPLUGGED
2P
80 000
347
ROD STEWART
STILL THE SAME…GREAT ROCK CLASSICS OF OUR TIME
2P
80 000
348
SANDRO
MI VIDA, MI MUSICA
2P
80 000
349
SANDRO
SANDRO LO MEJOR ( CD+DVD)
2P
80 000
350
SERGIO DALMA
VIA DALMA
2P
80 000
351
SHAKIRA
LAUNDRY SERVICE
2P
80 000
352
SOLEDAD
LIBRE
2P
80 000
353
SOUNDTRACK
HIGH SCHOOL MUSICAL 2
2P
80 000
354
SOUNDTRACK
PATITO FEO EN EL TEATRO
2P
80 000
355
TEENANGELS
TEENANGELS II
2P
80 000
356
THE ROLLING STONES
FOURTY LICKS
2P
80 000
357
VICENTICO
LOS RAYOS – BONUS TRACK
2P
80 000
See also. Best-selling albums by country: