This list includes some gold, platinum and diamond albums certified by the Asociación Colombiana de Productores de Fonogramas (ASINCOL). Also included are albums that have been featured in Billboard magazines and Colombian publications. Also included are albums whose sales were published in Billboard and Colombian publications.
The best-selling album in Colombia is Clásicos De La Provincia by Carlos Vives, which has sold 1 million copies according to Billboard.
List of albums certified in Columbia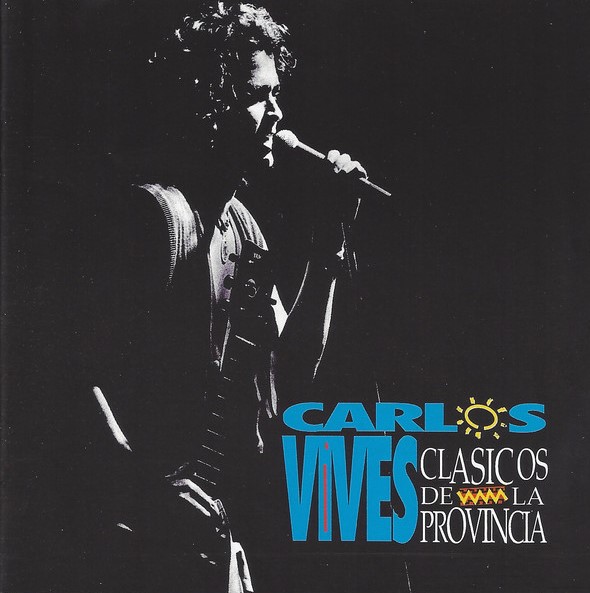 Note: G – Gold album, P – Platinum, D – Diamond; BBD – date of issue Billboard Magazine from which the information was taken.
| | | | |
| --- | --- | --- | --- |
| ARTIST | ALBUM | AWARD | SALES |
| CARLOS VIVES | CLÁSICOS DE LA PROVINCIA | BBD 3-5-1997 | 1 000 000 |
| SHAKIRA | FIJACION ORAL VOLUMEN 1 | 11P | 550 000 |
| SHAKIRA | PIES DESCALZOS | 9P | 450 000 |
| SHAKIRA | DONDE ESTAN LOS LADRONES ? | BBD 26-12-1998 | 300 000 |
| SORAYA | EN ESTA NOCHE | 1G | 250 000 |
| CARLOS VIVES | CORAZON PROFUNDO | 2D | 200 000 |
| JUANES | TIGO MUSIC SESSIONS | 2D | 200 000 |
| SHAKIRA | SALE EL SOL / THE SUN COMES OUT | 1D | 200 000 |
| SHAKIRA | SHAKIRA | 1D | 200 000 |
| CARLOS VIVES | LA TIERRA DEL OLVIDO | 3P | 180 000 |
| FONSECA | ILUSIÓN | 9P | 180 000 |
| CARLOS VIVES | EL AMOR DE MI TIERRA | 2P | 120 000 |
| CARLOS VIVES | TENGO FE | 2P | 120 000 |
| CHICHI PERALTA | PA' OTRO LA'O | 6P | 120 000 |
| ALEJANDRO SANZ | MÁS | 2P | 100 000 |
| SHAKIRA | LAUNDRY SERVICE | 4P | 100 000 |
| CARLOS VIVES | MÁS CORAZÓN PROFUNDO | 4P | 80 000 |
| SHAKIRA | SHE WOLF | 2P | 80 000 |
| BRITNEY SPEARS | …BABY ONE MORE TIME | 1P | 50 000 |
| BRITNEY SPEARS | OOPS!…I DID IT AGAIN | 1P | 50 000 |
| LUIS MIGUEL | SEGUNDO ROMANCE | 1P | 50 000 |
| SPICE GIRLS | SPICE | 1P | 50 000 |
| SOUNDTRACK | HIGH SCHOOL MUSICAL | 2P | 40 000 |
| BACKSTREET BOYS | BACKSTREET'S BACK | 1G | 25 000 |
| CELINE DION | LET'S TALK ABOUT LOVE | 1G | 25 000 |
| CHER | BELIEVE | 1G | 25 000 |
| NORAH JONES | FEELS LIKE HOME | 1G | 25 000 |
| SHAKIRA | ORAL FIXATION VOLUME 2 | 1G | 25 000 |
| THE CRANBERRIES | NO NEED TO ARGUE | 1G | 25 000 |
| BACKSTREET BOYS | MILLENNIUM | 1P | 20 000 |
| SHAKIRA | EL DORADO | 1P | 20 000 |
See also. Best selling albums by country: